Puddled drapes and curtains are popular styles used by designers and interior decorators. It can add personality, flair, and dimension to a room making it more lively and elegant to look at. But, the real question that most people ask is how much should curtains puddle?
The most popular length for a curtain puddle is about 16 inches. The least amount of curtain length needed to create a curtain puddle is ½ inch. There are the three primary puddle styles that you can use for your drapes and curtains:
Break Puddle (1/2 inch to 1 inch)
Medium Puddle (2 to 5 inches)
True Puddle (6 to 16 inches)
Now, before we talk about how to use these various puddle styles, let us first define what a curtain puddle is.
What is a Curtain Puddle?
A curtain puddle refers to the extra length of fabric that extends onto the floor. It is a decorative style used for various purposes that include the following:
To hide imperfections
For added elegance
To prevent heating and cooling loss
To make the windows look larger
The Three Primary Puddle Styles For Drapes and Curtains
You can sort the length of an extended curtain fabric into three primary puddle styles.
Break Puddle
The break puddle is the simplest form of curtain puddle among the three styles. Its puddle length ranges from ½ inch up to 1 inch of extra curtain material extending onto the floor. This type of curtain puddle style creates a break on the fabric giving it a laid-back style or feel.
A break puddle, also known as "break length", is best used in curtains and drapes with linen or cotton fabrics. You can dress this type of puddle using any of the forms below.
Casual break – This form of break puddle requires no arrangement. You can hang your curtains and allow it to lie naturally on the floor.
Tailored break – You can create this form by arranging the fabric to bend at the hem of each pleat. It is best used on heavy curtains and drapes that feature several linings.
Medium Puddle
This type of puddle style creates more character than the shorter break puddle style. It uses enough material length to allow the curtain or drape to spread out on the floor.
The medium puddle uses about 2 to 5 inches of extra material that extends onto the floor. Its length is a little bit short to produce a dramatic effect but is a great style option to consider for your home.
You can create this puddle style by arranging the curtain materials to scatter on the floor. Or you can allow it to fall underneath itself and bundle together.
True Puddle
The last of the primary curtain puddle styles is the true puddle. It is the original and most dramatic puddle style among the three.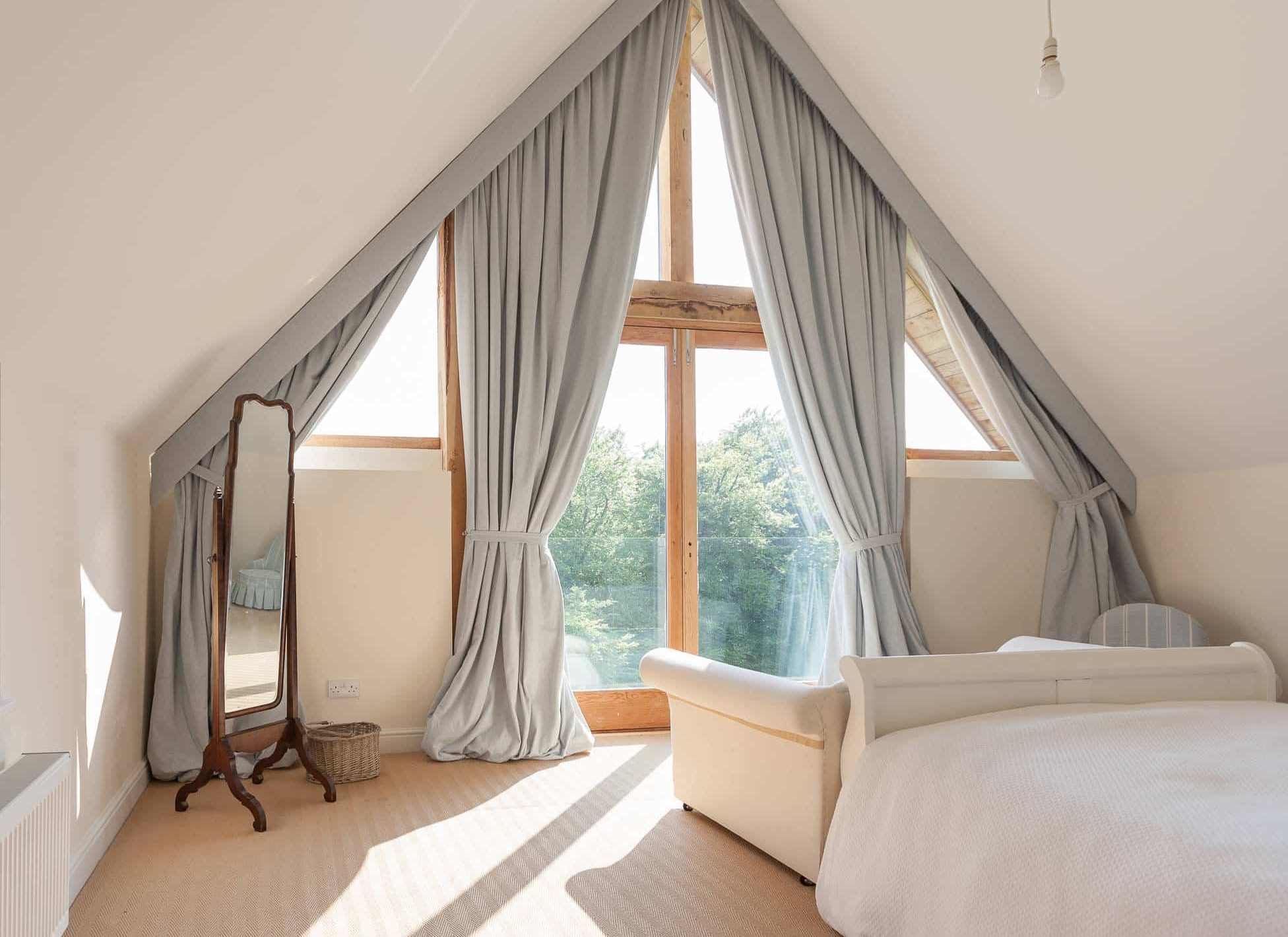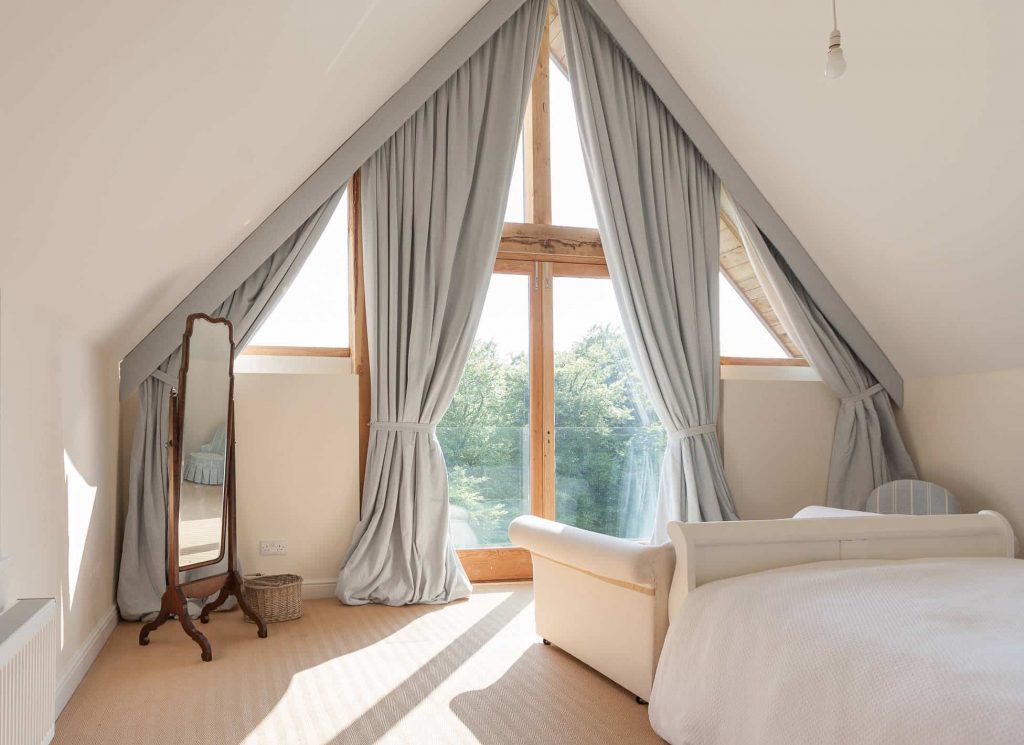 A true puddle adds about 6 to 16 inches of extra material to the bottom of your curtain or drape. It offers a sophisticated and elegant look identical to the style of a classic wedding gown.
You can arrange a true puddle using any of the forms below.
Flowing puddle – To create this form, you need to arrange your curtains to fold evenly. Allow it to spread from the panels and stretch out on the floor.
Fold-under puddle – This form requires you to fold the curtain material underneath itself. It will create a cloud-like figure that gives off a dreamy effect.
You will need at least 12 inches of extra curtain materials to achieve this true puddle form.
Stacked puddle – To produce this form, you need to create a vertical pile using the extra fabric. You can do this by lifting the extra curtain material into a fold and then dropping it down on top of each other.
The stacked puddle form takes time to complete. But after some time, the curtains will be able to maintain the form on its own.
Tips on What Fabrics to Use for Your Home Decoration
When creating any of the puddle styles, it is important to use the right fabric material. This will enhance its effect and enable it to match your home decorations.
Fabrics for Formal Decoration Settings
For formal settings, consider using curtain or drape fabrics made of velvet or silk. The majestic look of these fabrics will create a regal environment that is perfect for your home.
Fabrics for Casual Decoration Settings
We recommend cotton or linen fabric for casual settings. Using these fabrics will create a light and laidback environment that is great for your home. It will provide a cool and relaxing feeling that is best for casual decorative settings.
Final Thoughts
You can select any of the three primary puddle styles mentioned above. But you have to make sure that it fits your decorations and can enhance the beauty of your home.