Are you looking for some great home decor ideas? Ideas can be derived from literally anywhere – from food packaging, music videos, films, cartoons, and of course from more conventional sources such as seeing items of furniture and design concepts in magazines, shops or real-life contexts like a friend's house, hotels, and restaurants.
Creative home decor is an excellent way to showcase your personality through interior design. The only way you can be truly happy in your own home is if the interior design choices reflect your personality, where you can enjoy and be yourself. Our home is the one place where we should always be able to relax, unwind, and play. (Read also: What is Home Decor)
The Decor Snob Home Decor Ideas and Styles Guide
The most important thing when looking to be creative in your home decor is to try and explore new things. Stay true to your own personal tastes, and understand that inspiration can occur anywhere, even in the most unexpected of places.
Here on Decor Snob, my goal is to help you find interior design inspiration. Below you will find a growing list of home decor ideas and interior decorating styles.
---
It's Human Nature to Modify our Environments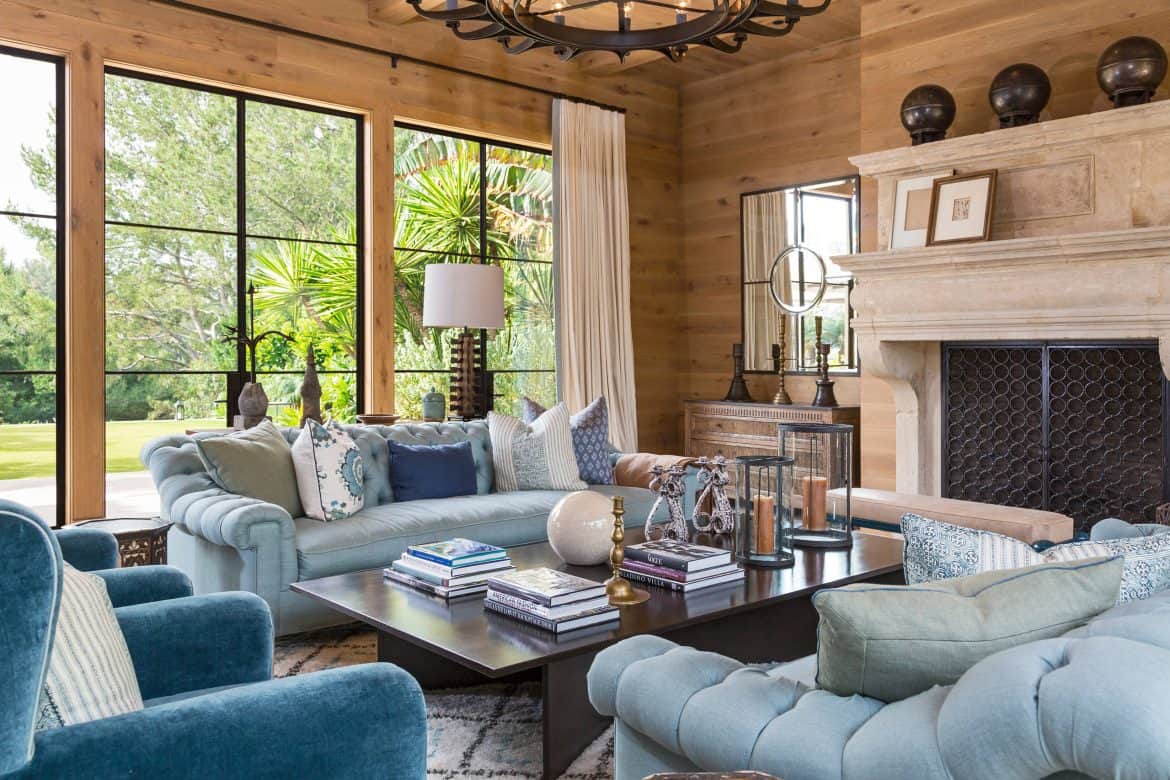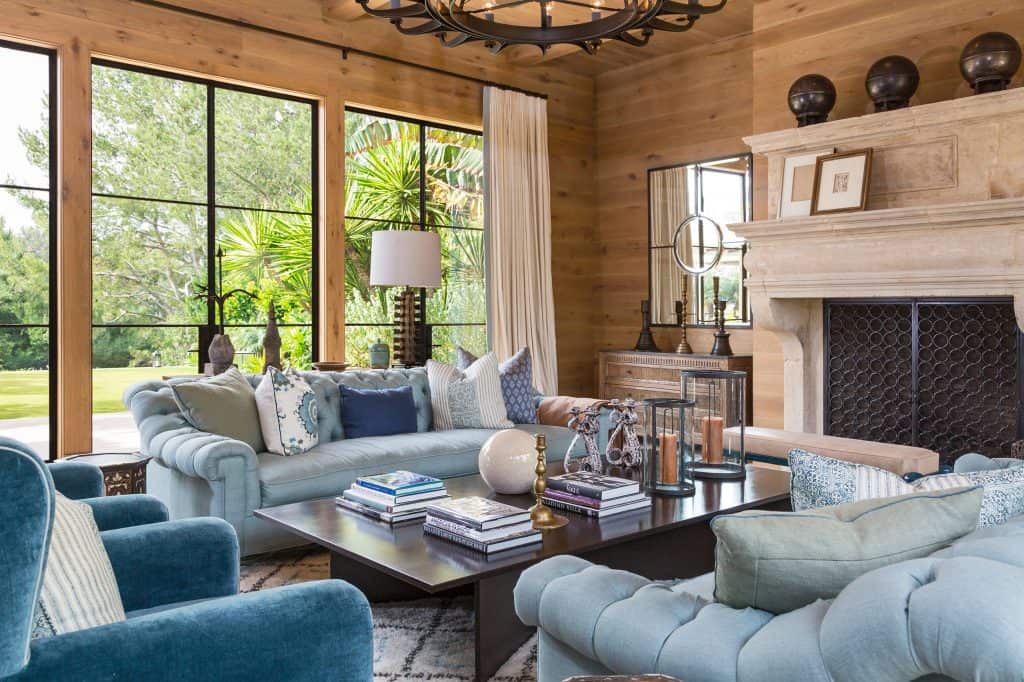 We are all creative people, to some extent, even if we consider ourselves as being more logical and practical-minded. Applying that creativity and our own personal ideas is how we make our homes our own. That stretches from creating unusual color palettes or quirky room layouts to designing and building your own home furniture. We all portray a home makeover differently in our own minds and use creative skills to create the best home we can.
An interior is not only meant to be beautifully decorated but is supposed to create or evoke a mood or feeling and to reflect the personality of an individual or family living in the home. Before painting and rearranging your furniture, maybe spend some time thinking about your family and how you live. Look through magazines for home decorating ideas to draw or rooms that appeal to you. Maybe take inspiration from your possessions or your hobbies. The decor of your home should evoke comfort and good memories.
Finding Inspiration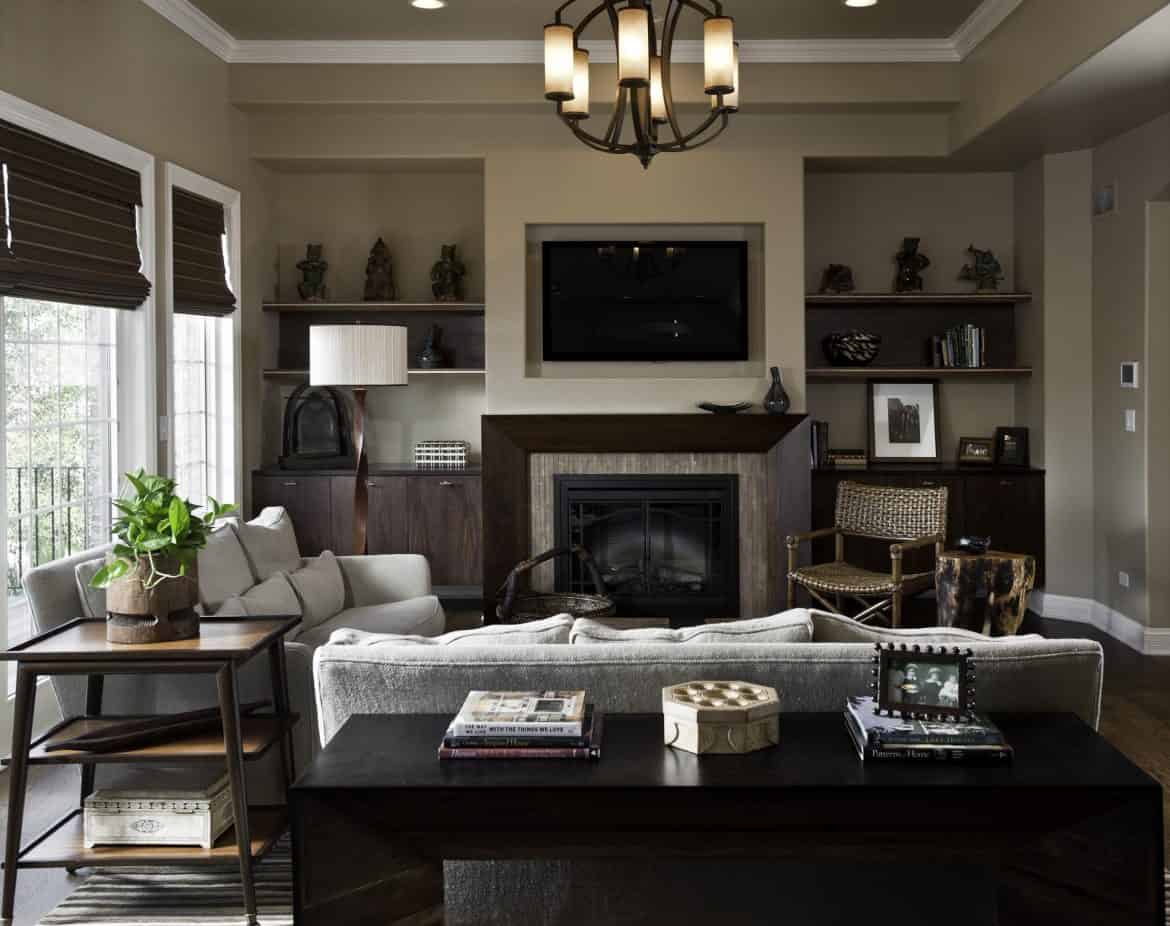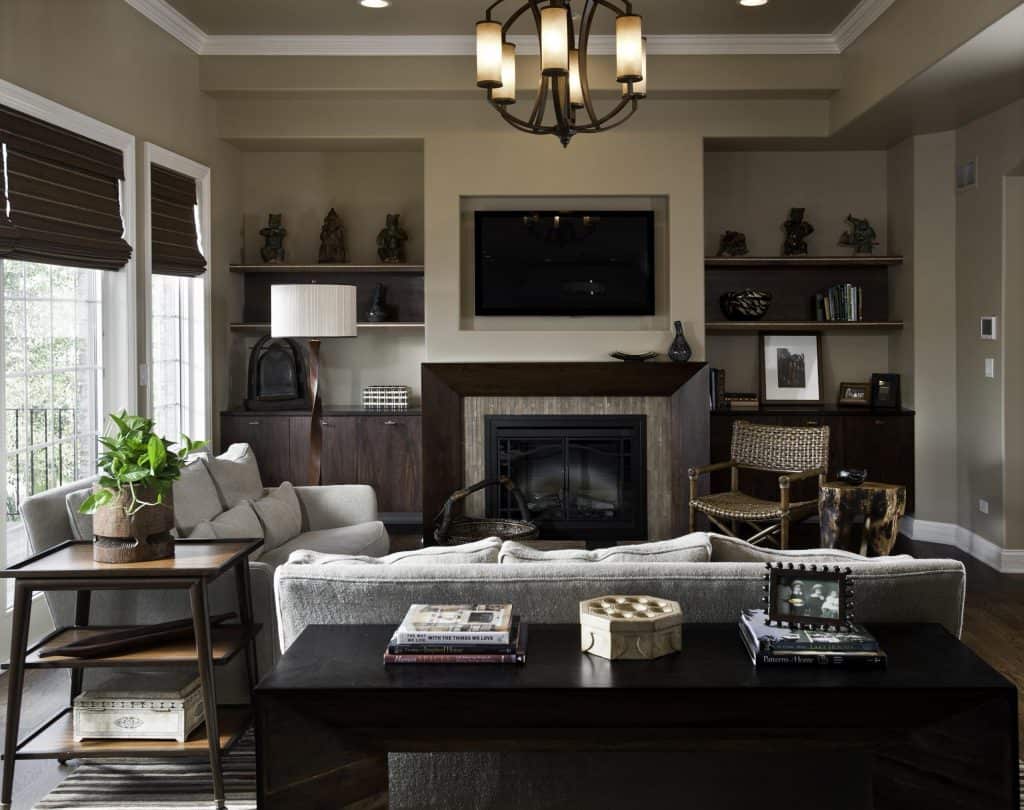 For some of us, creative and personal design choices come easily. But others will need a little bit of a push or time seeking inspiration.
If you aren't coming across any decorating ideas that get your creative cogs turning in your mind, don't despair. Research is as much about figuring out what you don't like, as exploring what you do like and can adapt to your own home.
To get your room or home exactly as you've dreamed, the research can be the longest, but the most fun, part of a home decoration makeover. By spending time on bringing your ideas to life and paying attention to the finer details, you'll be able to reap the rewards when your new home reflects your taste perfectly.
Research will also show you products and ideas you never thought possible or were aware that they existed. So make sure you dive into your project with an open mind.
---
Basic Interior Design Principles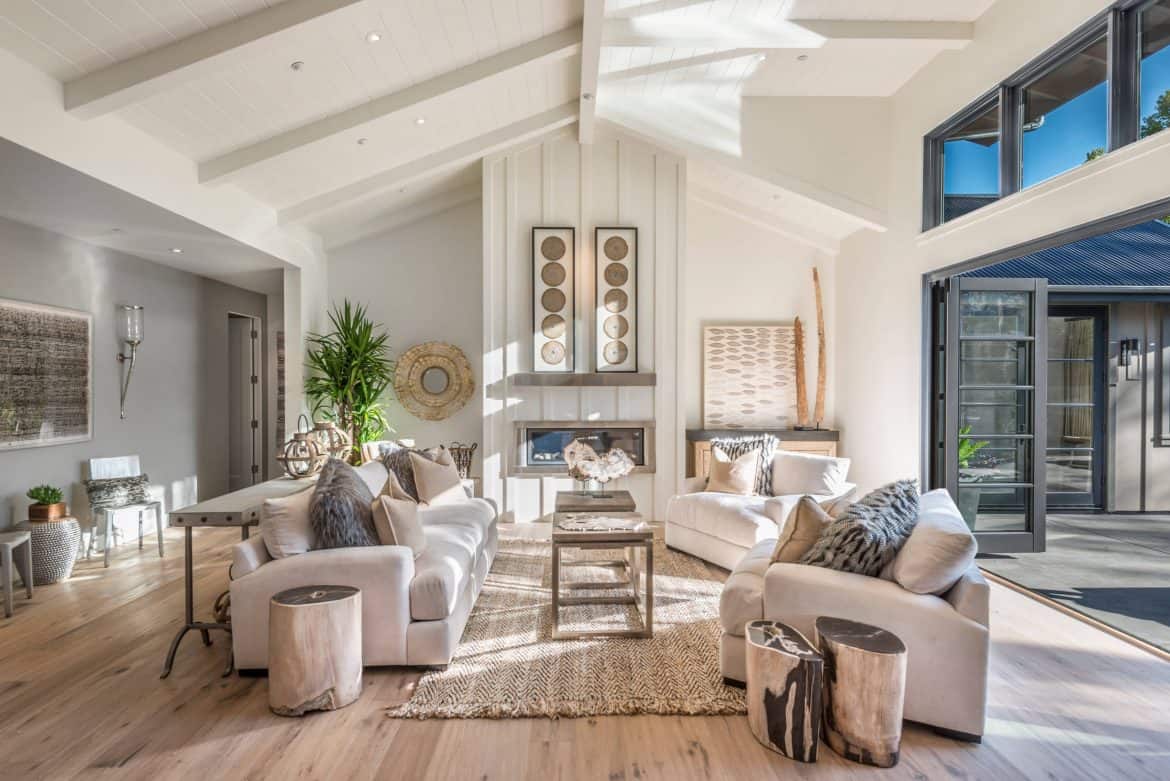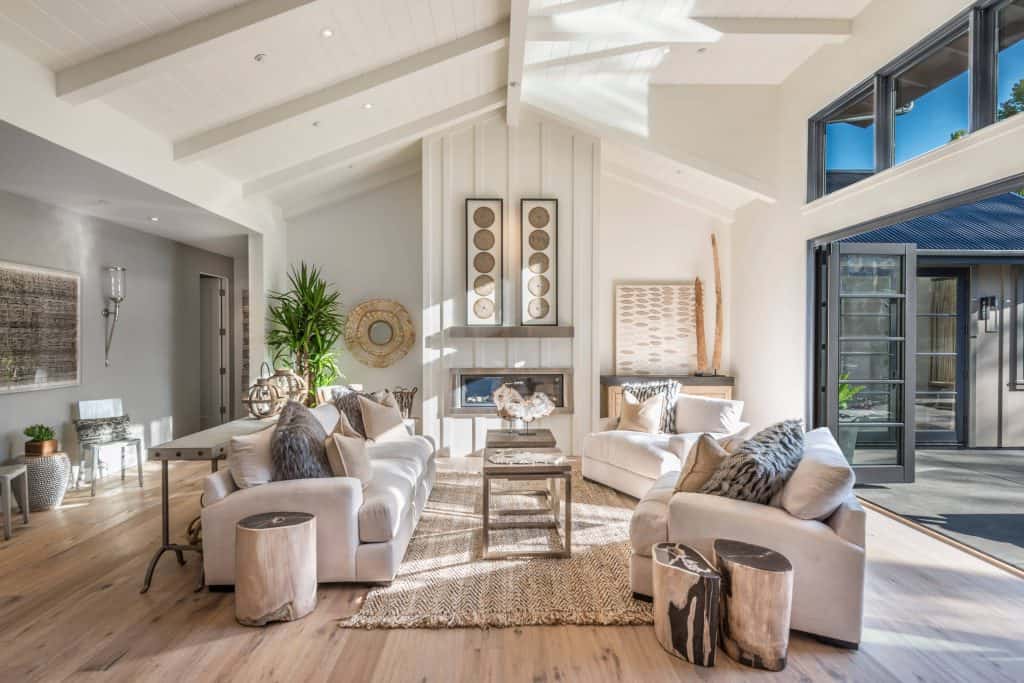 Interior design ideas are more than just the addition of eye-catching fixtures, fittings, and furnishings – you really need to know how to put a room together. Here are some basic principles for you to follow:
Focal point: You need to establish the natural focal point of the room (the first thing to meet the eye as soon as you enter a room). This could be a fireplace, a window, or even a built-in bookcase. If you do not have a natural focal point of the room, try to create one using a dynamic work of art or colored area rug.

Furniture: Determining whether your current furniture is right for the room and the impression you want to make. If the pieces that you currently have do not work or are too big or small for the size of the room, then consider buying new furniture, or alternatively swapping for something else around the house that may be more convenient.

Lighting: Lighting should be chosen for the functions of the space, as well as visual appeal. Accent lighting can improve texture and color, and highlight details within a room.

Furniture arrangement: Draw your room on planning paper first, with accurate measurements. Next, measure your furniture and put cut-out plans of it onto your floor plan, to see how things can fit in different spaces. Generally, you should try to direct the major furniture pieces in the direction of the pivot point, and keep open a main corridor for access to seats, bookshelves, etc. Strive to achieve a balance between tall and short pieces of furniture – this is something that is not easy to represent in your plan unless you consider color-coding your furniture in the plan according to size.
Enjoy using these practical tips for coming up with your own interior design ideas.
How to Collect your Ideas and Inspiration
We all arrange our ideas and inspiration in different ways. Our brains all work differently and we use different tools to help us arrange our interior design inspiration.
Make a Scrapbook or Mood board
One of my favorite ways to play and register what I like is with scrapbooks and mood boards. Scrapbooks are a great way to record anything – notes, lists, pictures, drawings – in one place for reference.
Another method is creating a mood board. Mood boards are a more concentrated collation of colors, prints, and notes, that gives an essence of what you want your room or home to eventually become.
Save Paper, Use Pinterest
If you prefer a keyboard and a mouse over pen and paper, Pinterest is a popular digital tool for collating images onto different "boards". You'll notice that I have a Pinterest button on every page of this website, so if you find any ideas you want to keep, just Pin It!