Even though trends come and go, there will always be a place for creative aesthetic bedrooms that we've all seen on TikTok, Pinterest, and Tumblr. There's just something about greenery, patterns, wall decor, and texture that creates a feeling of coziness and warmth, while still maintaining that free spirit vibe you crave. It's a decorating style that makes you think, "there's no place like home"—even if you're living at home with your parents, an apartment, or dorm room.
Ideas for Aesthetic Bedrooms
Here are the best aesthetic bedrooms and images I've rounded up for your inspiration.
Add Aesthetic Fairy Lights
You can hang Fairy string lights anywhere to your bedroom design. This idea looks great when you outline the windows, loosely hang them from the ceiling, string them around your floor-length mirror, or line your headboard with them!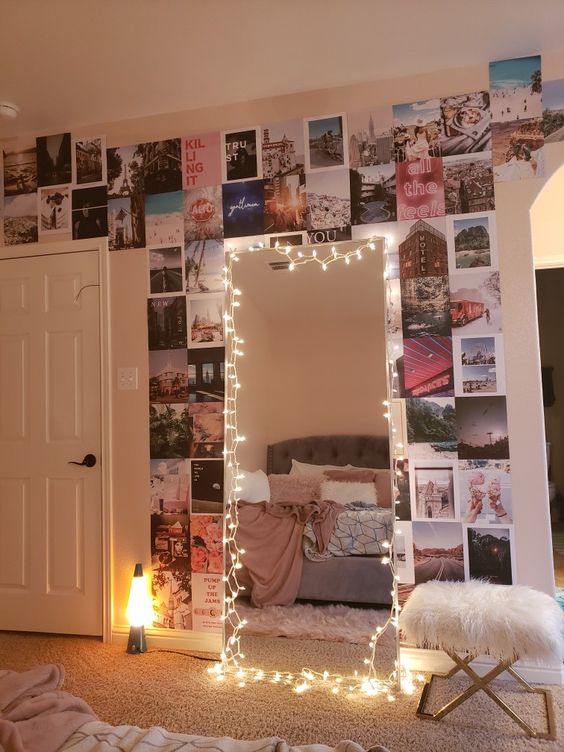 Hang Up Vines
Greenery is an absolute must-have decoration in your bedroom design! A jungle of greenery is a very common style in an aesthetic bedroom. But if you're like me, you might not have a green thumb. That's alright! A good route to take to liven up your bedroom with greenery is by hanging decorative vines (this idea won't require any maintenance on your part!).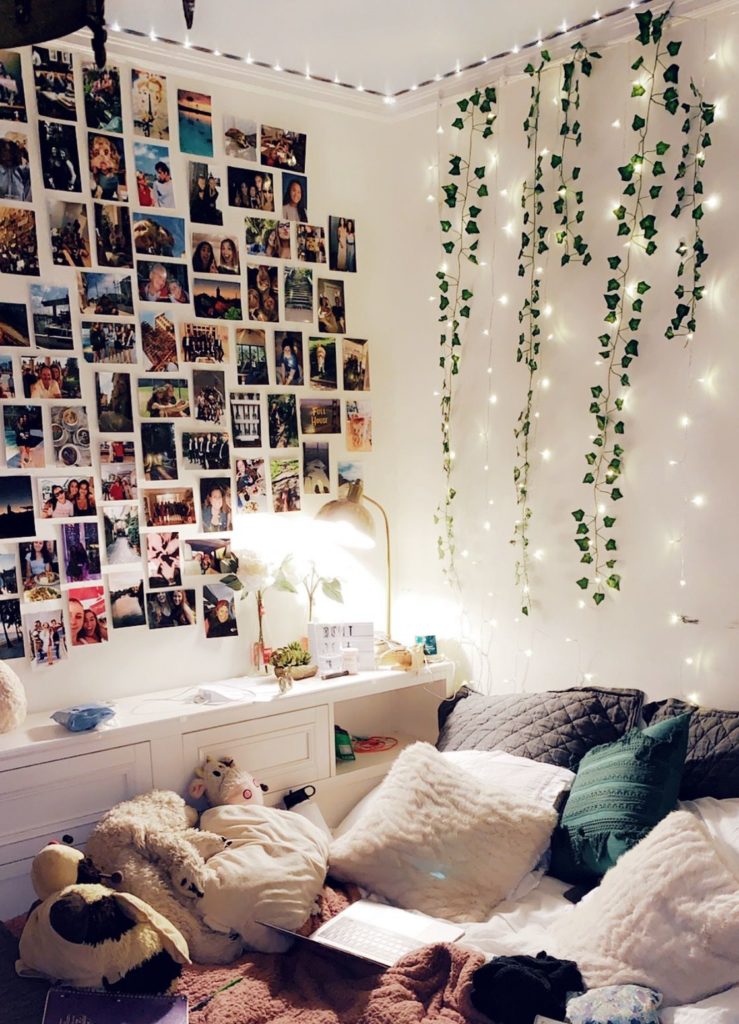 Lean a Full-Length Mirror
Aesthetic bedrooms typically have a bohemian decor style, making the most of the natural white light flowing through the windows. Plus, sunlight is needed once you've filled your room with plenty of greenery which is a great side-effect! With this idea, adding a full-length mirror to the room's design can help to brighten up your bedroom by enhancing the natural light.
Hang Bohemian Tapestries
Tired of looking at plain walls in your bedroom? Spruce up your home decor by incorporating a tapestry—or two! Your tapestry can help tie all your aesthetic decor and design together, bringing color into the room. It can also be a standout decoration that is an attention grabber all on its own. It's a good idea to add some decorative throw pillows with the same colors and design as in the tapestry.
Add Dalmatian Wallpaper
Wallpaper used to be a word that made me cringe. I immediately picture my grandmother's house full of dated colors and patterns. Never fear—create your aesthetic bedroom design with some fun black and white dalmatian wallpaper to really make your bedroom pop!
Stick LED Lights Along the Ceiling
Lighting plays a huge part in creating the aesthetic decor vibe you're hoping to achieve in your bedroom. No need for a lamp. Add a mix of LED string lights, where the wall and ceiling meet. Change the colors based on your mood.
Hang Plants
Plants, plants, and more plants, please! You can never have too many plants in your bedroom! They purify your air, can boost your mood, and make you feel great. They add visual interest and beauty too. Plants are a great idea will spice up your bedroom decor.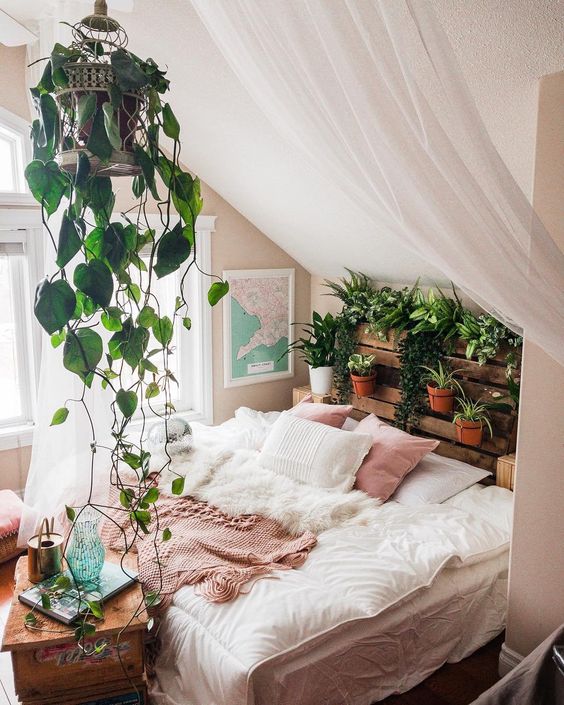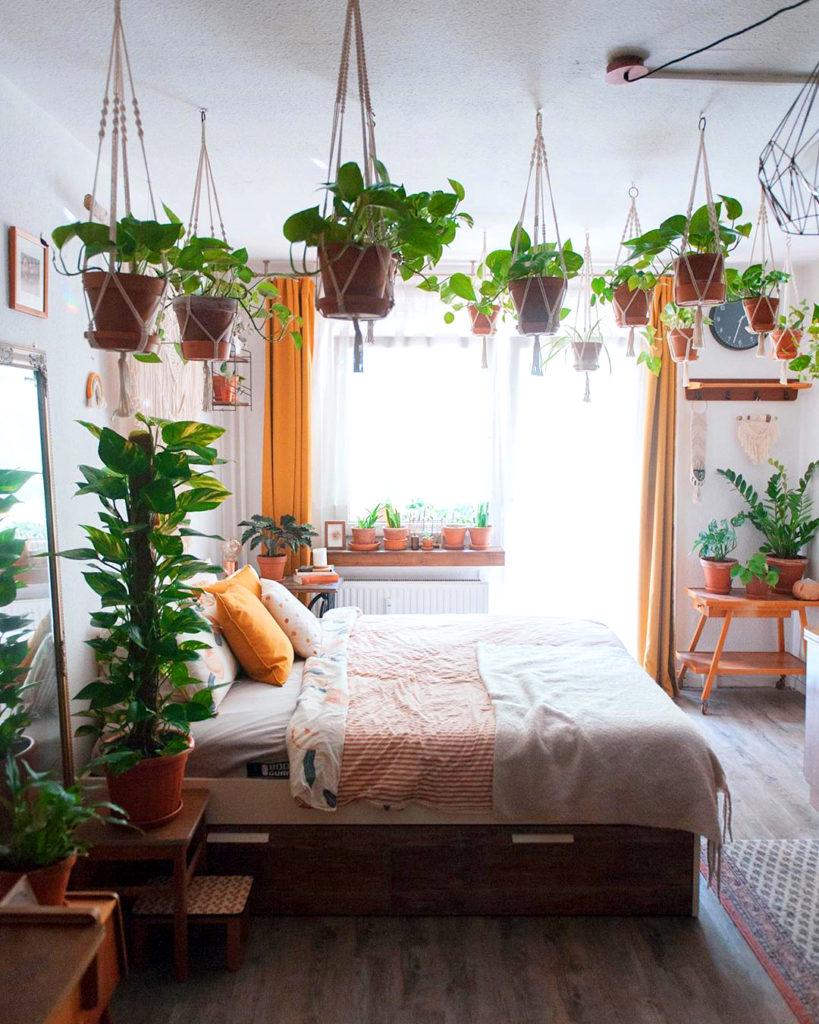 Add Planters
Head straight to Funkytown by adding in gorgeous planters into your room decor! You already know you can't have an aesthetic bedroom with less than at least three plants in your room. The more plants you add, the more fun you get to have choosing different planters!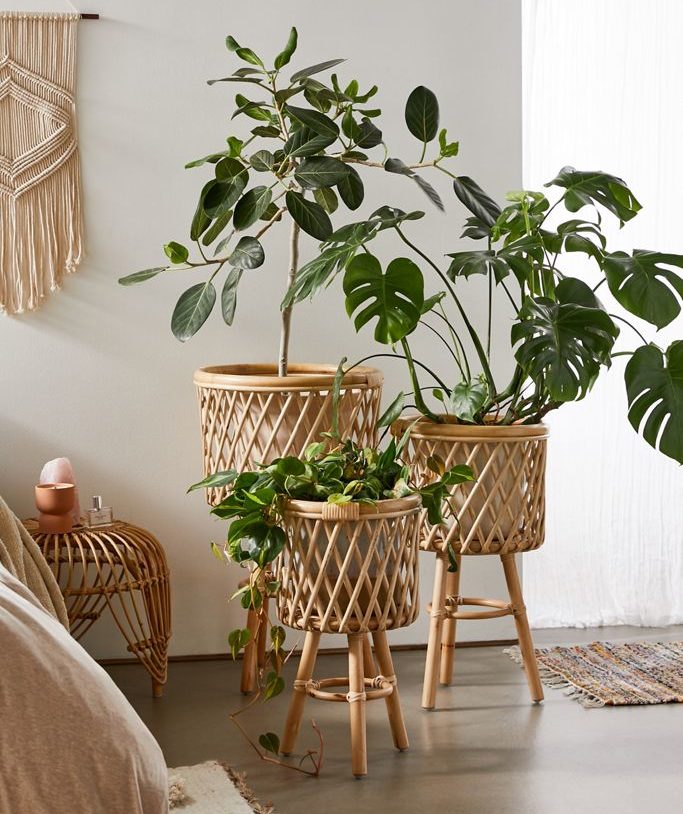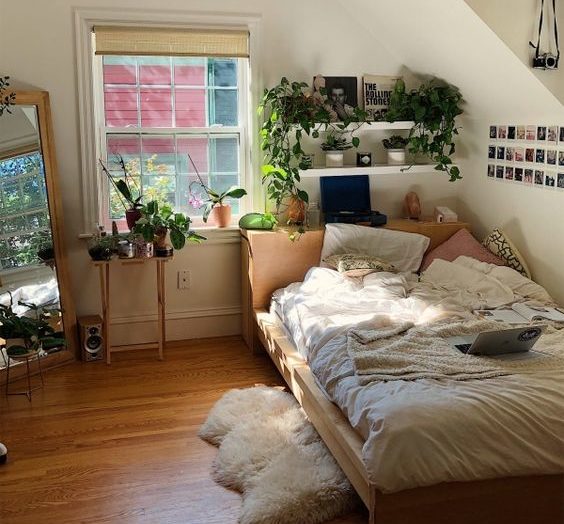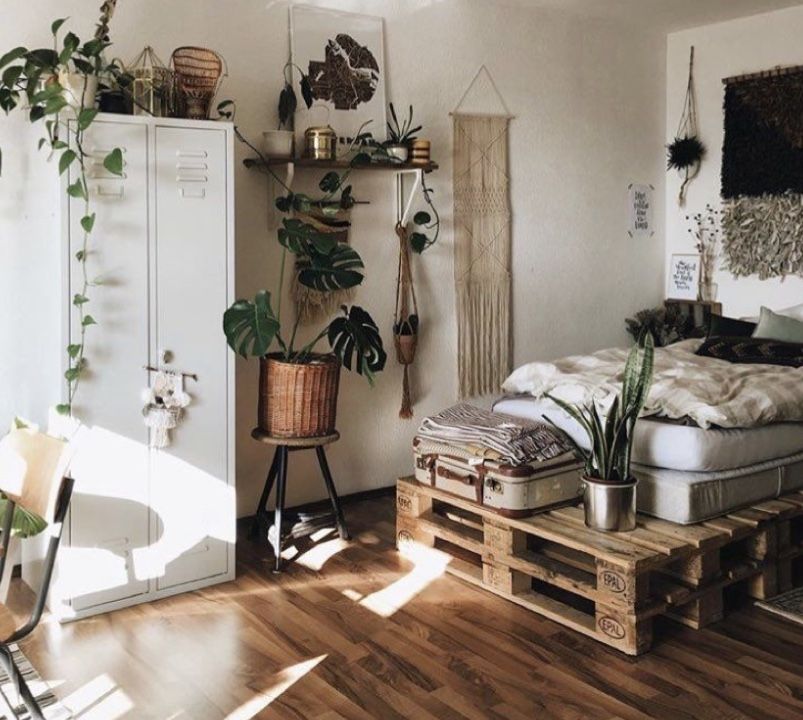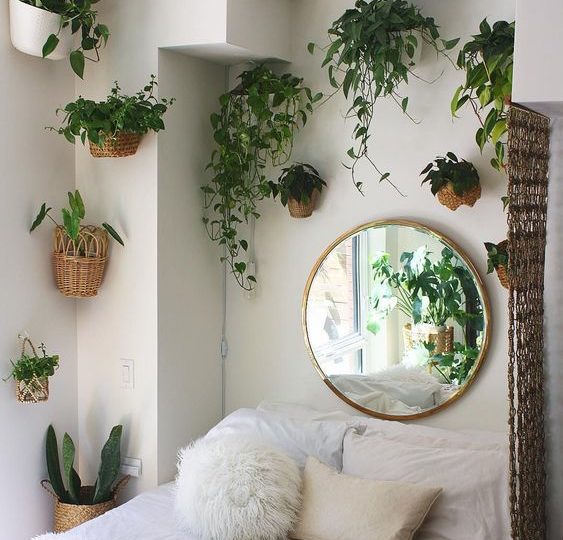 Add a Bed Canopy
Is there anything dreamier than sheer white curtains lining your bed? Transform your bedroom into an oasis by adding a canopy over your bed! Once you make a canopy in your bedroom, add luscious ultra-lightweight curtains around your bed. You'll create the perfect dream area. You'll never want to wake up in the morning!
Hang up Handwoven Macrame
You won't find an aesthetic bedroom without a beautiful macrame hanging. These unique, handwoven decorations are the new and improved dreamcatcher that you need to include in your room decor. Trendy? Yes. A must-have? Absolutely. Dream safely.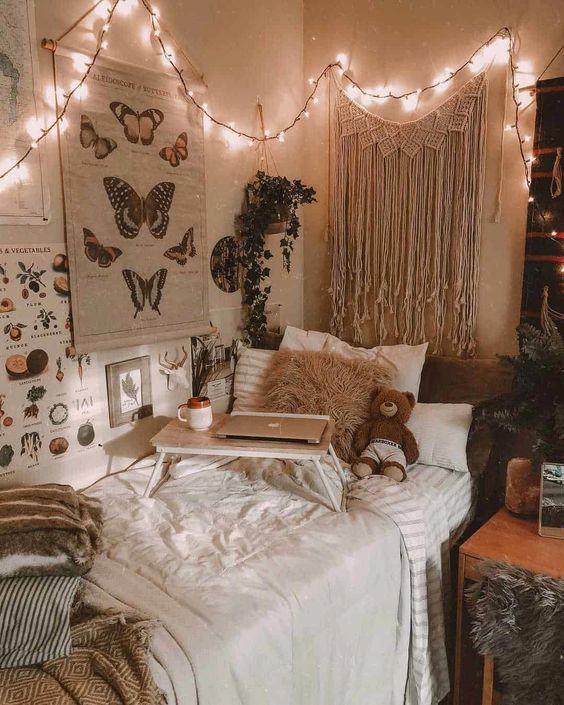 Make a Pallet Bed
One thing you've probably noticed during your decorating research is that most (if not all!) aesthetic bedrooms have low platform beds. It's easy and cheap to throw a bed together with wooden pallets!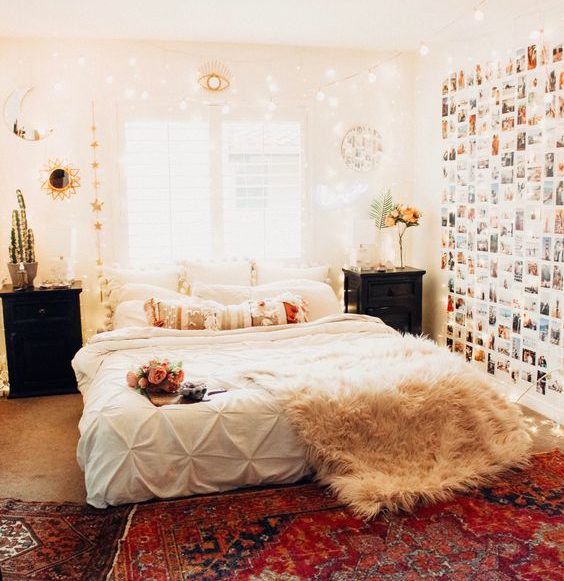 Buy Grid-Pattern Bedding
Make a one-of-a-kind eclectic design for your bedroom. Aesthetic decor ideas mix different styles, designs, colors, patterns, and materials. You won't know how it will all blend until you try. Mixing and matching will create a cohesive aesthetic room!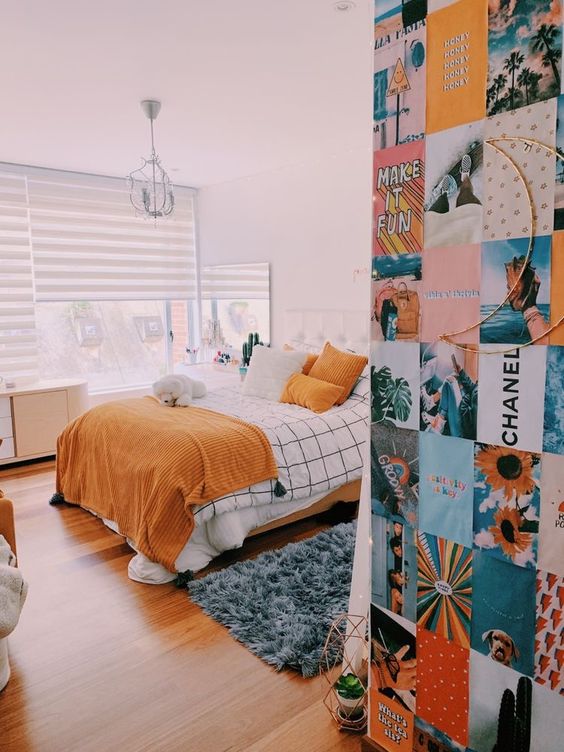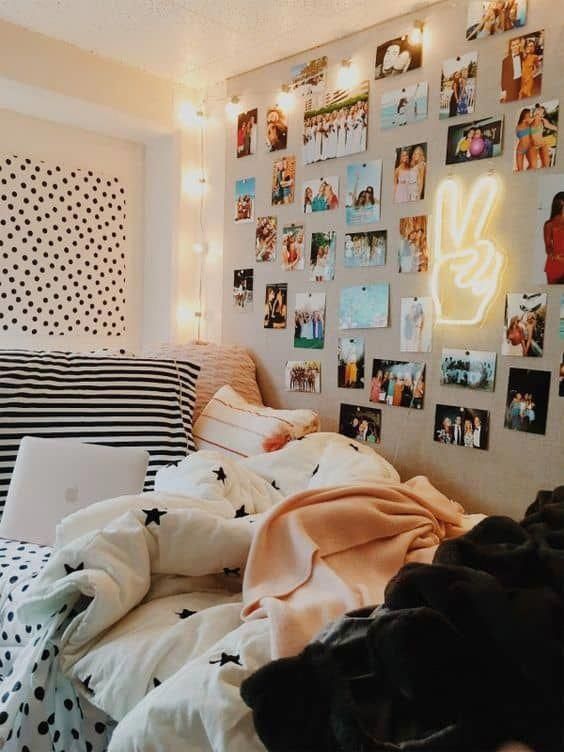 Hang the Moon Phases
You can never hang too many things on the walls. It's true—and there's truly nothing more charming than a moon phase garland! Not only is it trendy, but it's a dainty enough of an idea to add beauty to any room in your home.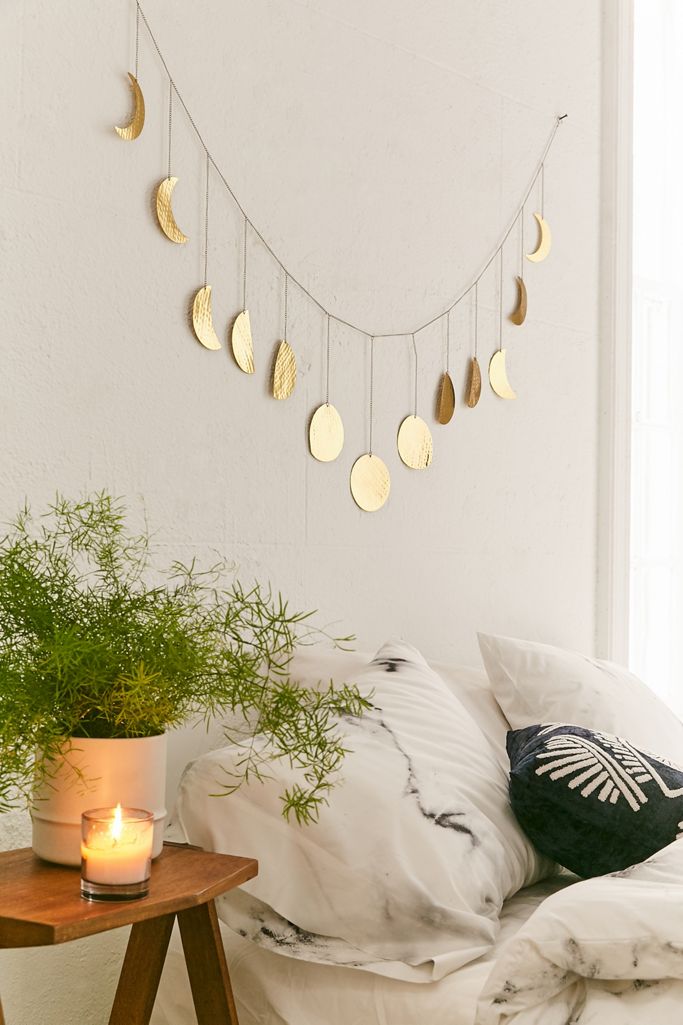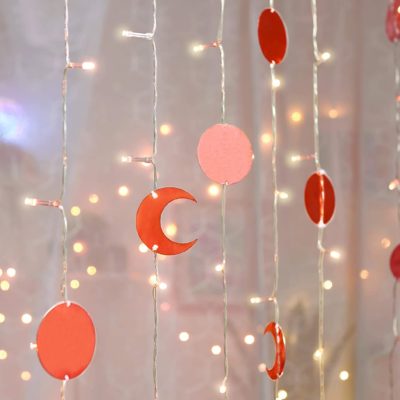 Create a Record Album Display
A striking record album gallery on your walls can pull together your entire aesthetic room design. Post up album covers, records, and artwork that you own or that you've acquired from your favorite local thrift stores for a vintage style!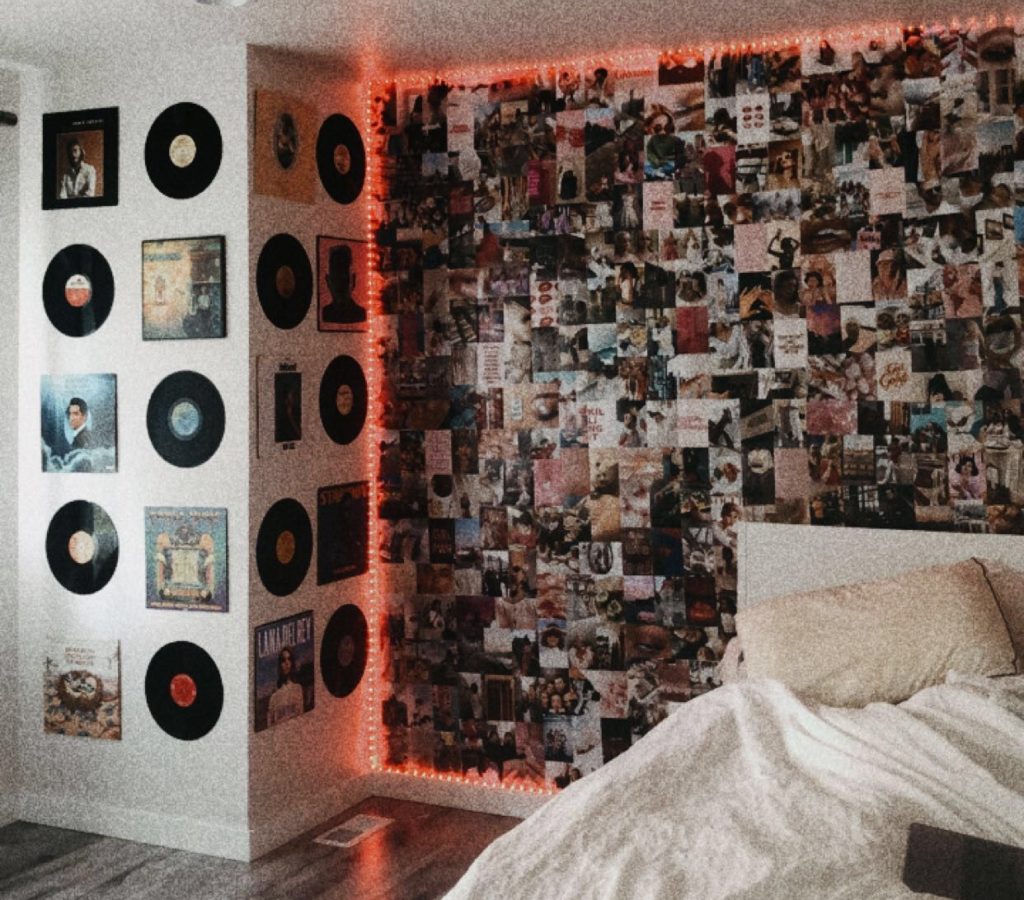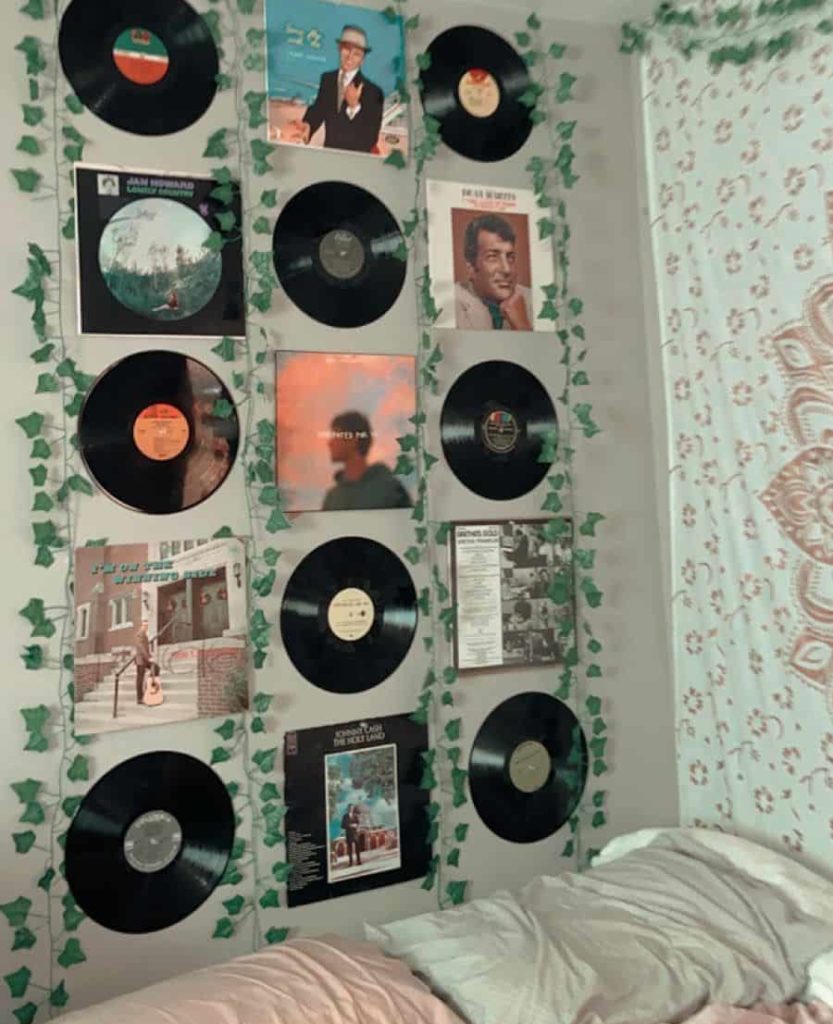 Stick Up Your Polaroids
Don't skip out on one of our favorite trends—polaroids on the wall! It's easy to create a collage of your friends, family, and adventures by pinning up pictures for the world to see. Here are some great ideas to look through.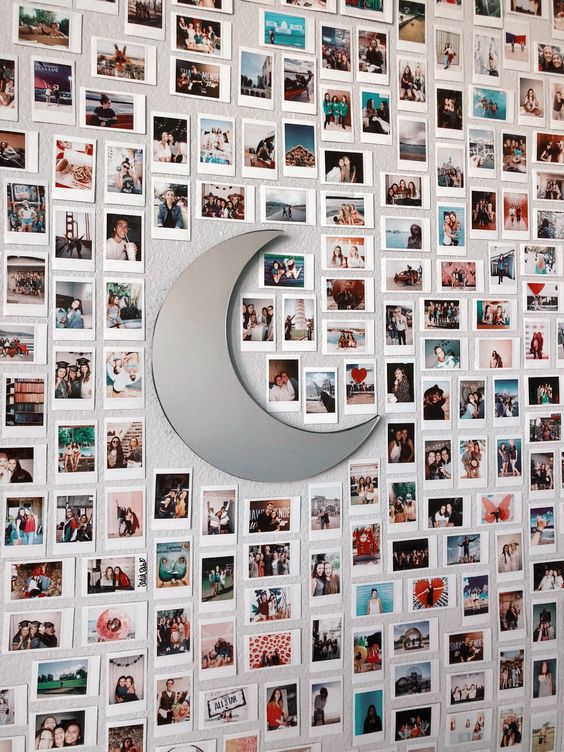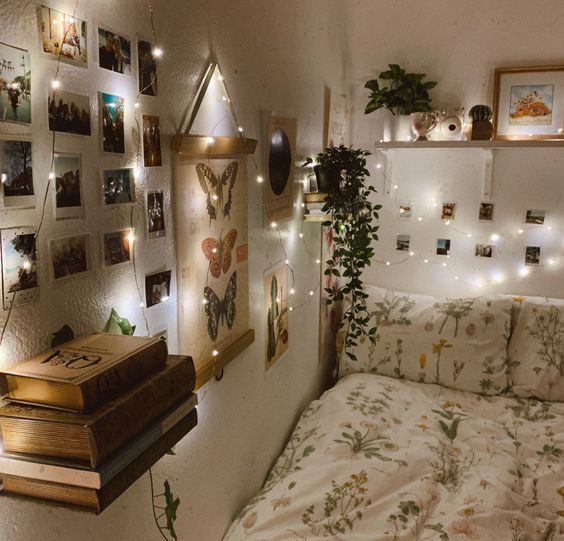 Create Collages
Tired of bare walls? You should be! Plain and Bare are no-nos in an aesthetic bedroom! Collages, records, string lights – add one (or all!) of these ideas to your bedroom decor to create an eclectic vibe like no other.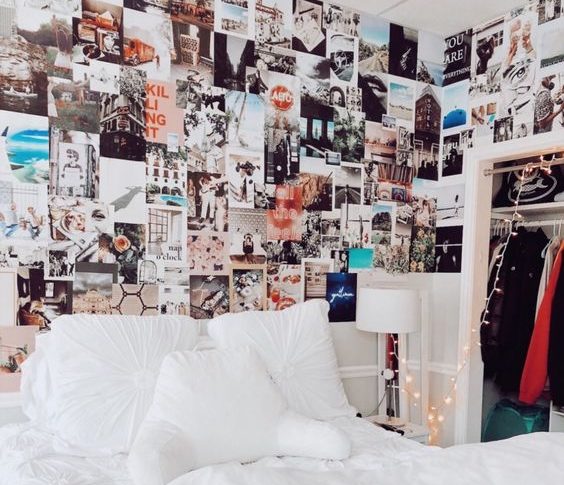 Add LOTS of Stuff
Open wood shelving adds a chunky, natural look where you can house all your little knickknacks. You won't find an aesthetic bedroom without some natural wood. Line those shelves with candles, live flowers, string lights, or even your library of books!
Add Hanging Flowers
Decorate your bedroom with flowers and roses! There are many ways to incorporate beautiful flowers into your room decor.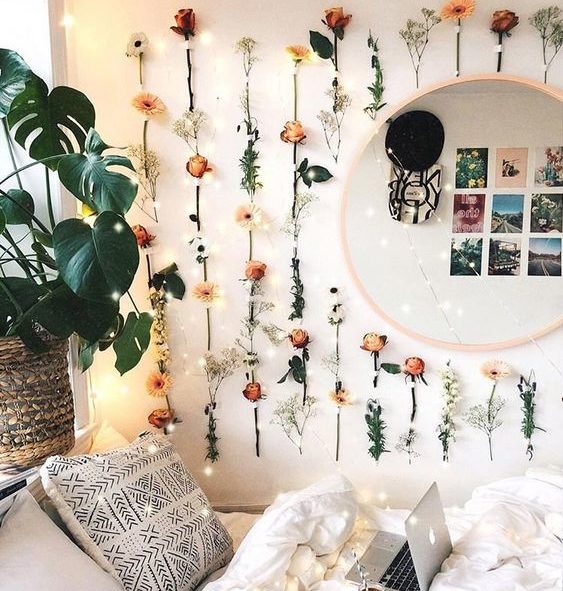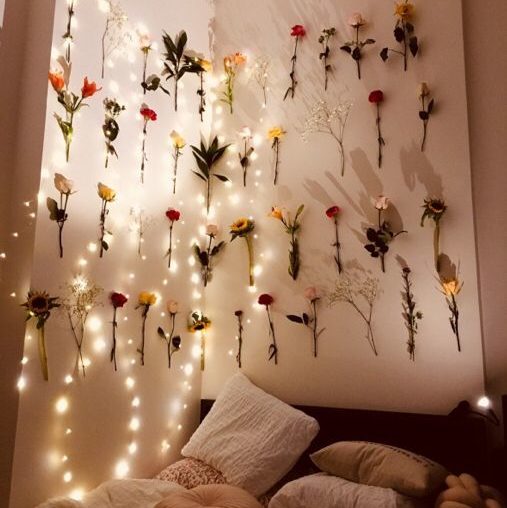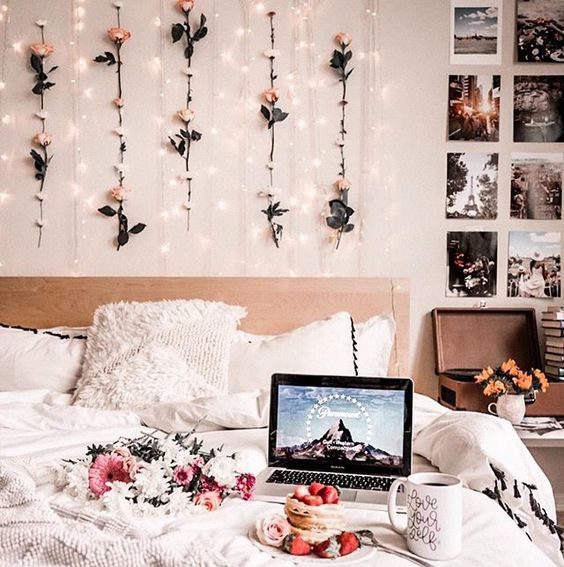 Lay down Layered rugs
Rugs are the cornerstone of any aesthetic look. From their eclectic patterns to fuzzy rugs, they can emphasize the beauty in your bedroom. But you don't have to stick to just one rug—that's the beauty of the aesthetic style!
Add as many textures and shapes as you can!
One of the most prominent features in an aesthetic bedroom is the use of textures! Add some! Love chunky throw blankets? Awesome! What about layering rugs? You know it. An extra idea is to buy some throw pillows with pom-poms. The more the better!
Expose your wardrobe
Closets are so last year. The idea now is to pick up a trendy clothing rack to take your style to the next level! You can choose from a variety of colors and materials for your rack, allowing you to blend it into the look of your bedroom.