Having a small bathroom can make it feel like a closed-in space. There are ways to decorate to make a small bathroom appear bigger. If it is time for tile to be redone in a small bathroom, you may be wondering what size and color to choose to make the bathroom appear bigger. You can find some helpful tricks and tips below. Let's get started!
Read Also: 50+ Best Small Bathroom Ideas & Design Tips To Make A Small Bathroom Seem Bigger
What Size Tiles to Use?
To make a room look bigger it is important to use larger tiles. A lot of people think by adding a bunch of smaller tiles will do the trick. This, however, is not the case. Smaller tiles can actually make the room appear smaller. By using larger tiles, you are tricking the mind into thinking that it is a larger space.
A floor will appear way more open with larger tiles rather than smaller ones. This is because of the use of less grout and an overall single appearance. You do not want the tile to be too busy. This will make it appear like the room is much smaller than what it really is.
Think About the Shape of the Tile Too!
One thing that is not thought of well enough when looking for a bathroom tile to make the room appear larger, is the shape of the tile. Not only will large tiles make a room look bigger than what it is, but a longer shaped tile will make it appear bigger too. Try looking into elongated tiles.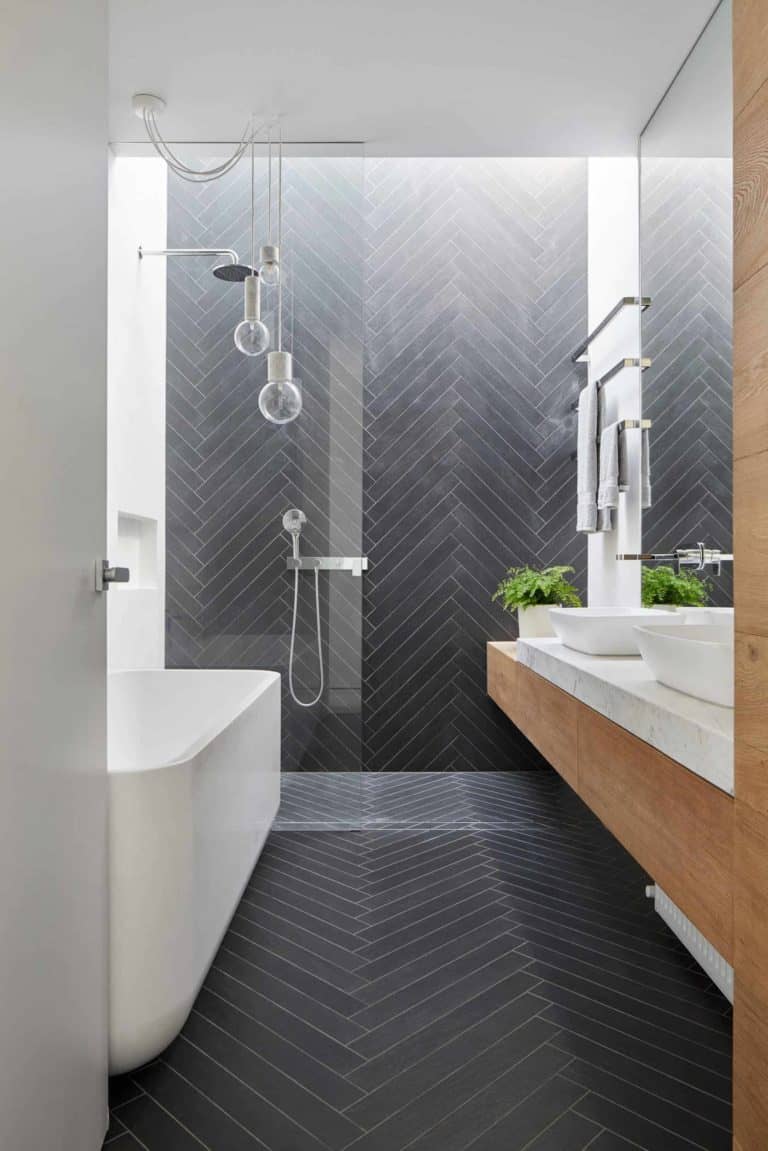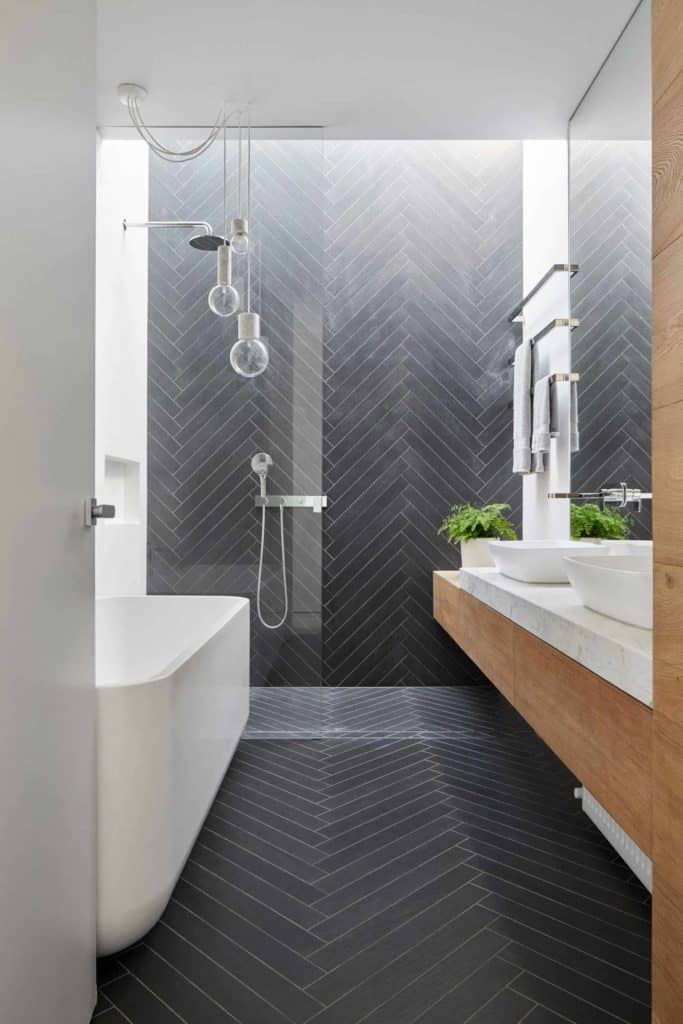 Not only do elongated tiles make a bathroom look much larger, but it also brings an appearance that the room is going further than what it is. This also gives an option for something other than the traditional square tiles that are commonly used in bathrooms and kitchens.
You can find some more information and check out some elongated tiles on Houzz.
What About Color?
Color can play a very important role in making a bathroom look larger or smaller. When choosing a color tile for a bathroom to look larger, one must be very precise. It would not fair well to purchase a tile that one absolutely hates. Take samples and lay them on the floor near different areas and see if the color suits you before purchasing.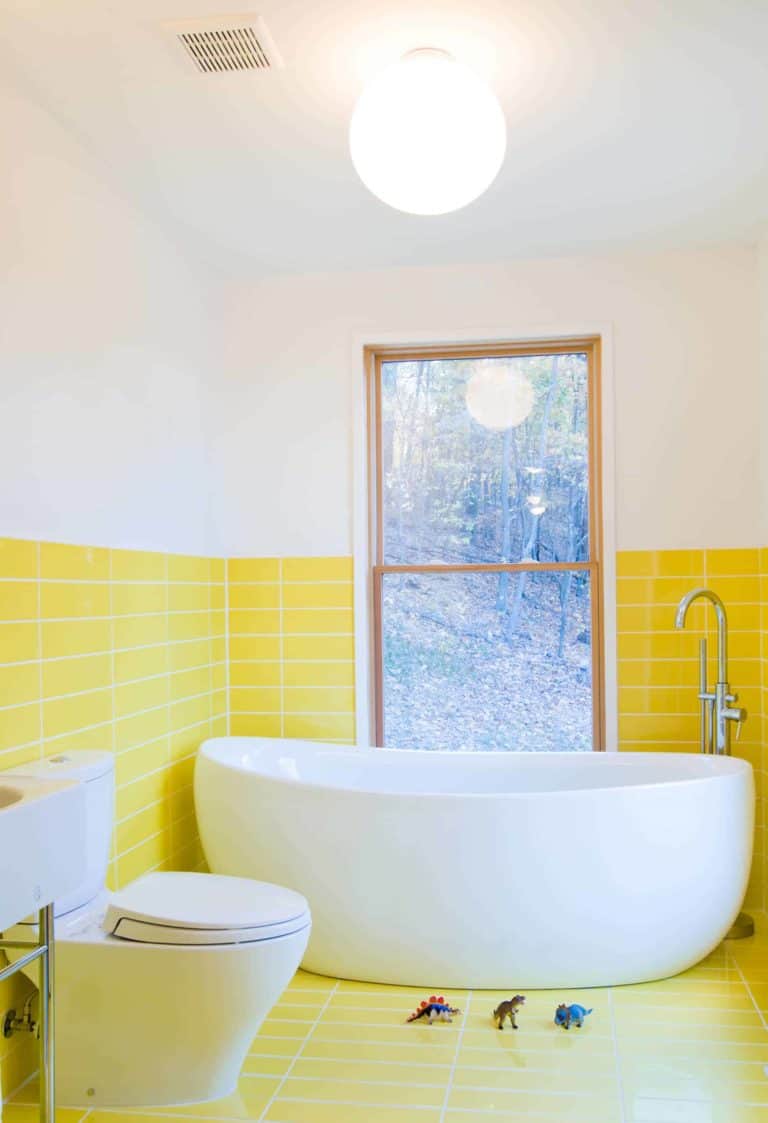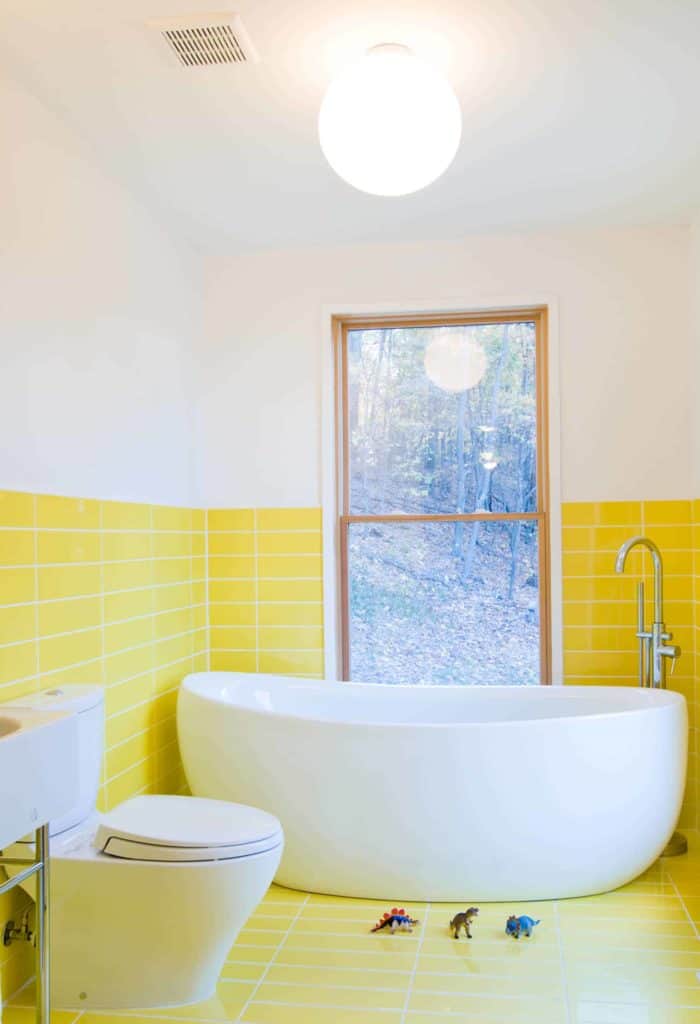 Below is a list of some of the best colors used in tiles that will make a bathroom look much bigger than what it is. These colors will help achieve a feeling of open space rather than closed in. Plus, they should be not much of an extra charge to purchase these color tiles.
All Shades of White!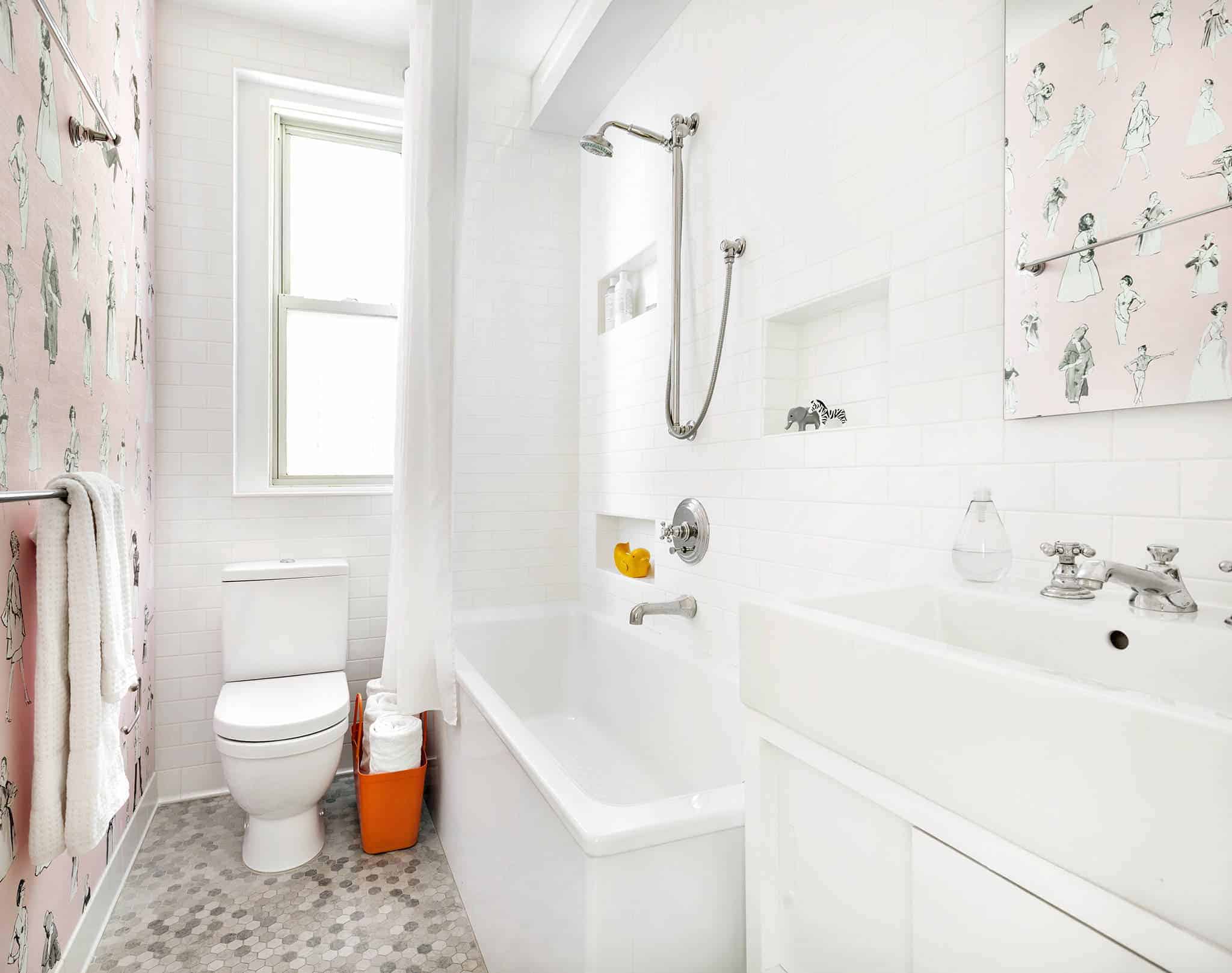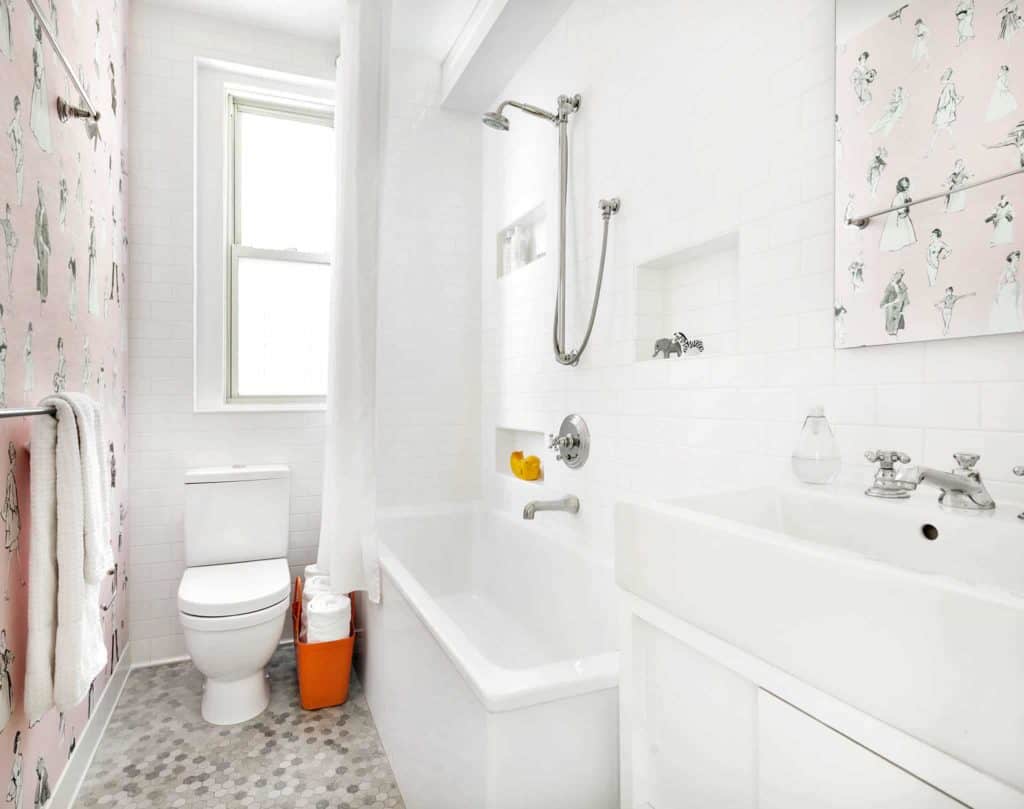 All shades of white are great for making a small bathroom look larger but the whiter the better. Purchasing a whiter tile adds for more of a spacious feel. Not only should the tiles be white, but everything else too. A darker color tends to make a room feel more closed in. Plus, if you can open the shades to a window it makes the light shine across the tile making the room feel more open.
What About Tan?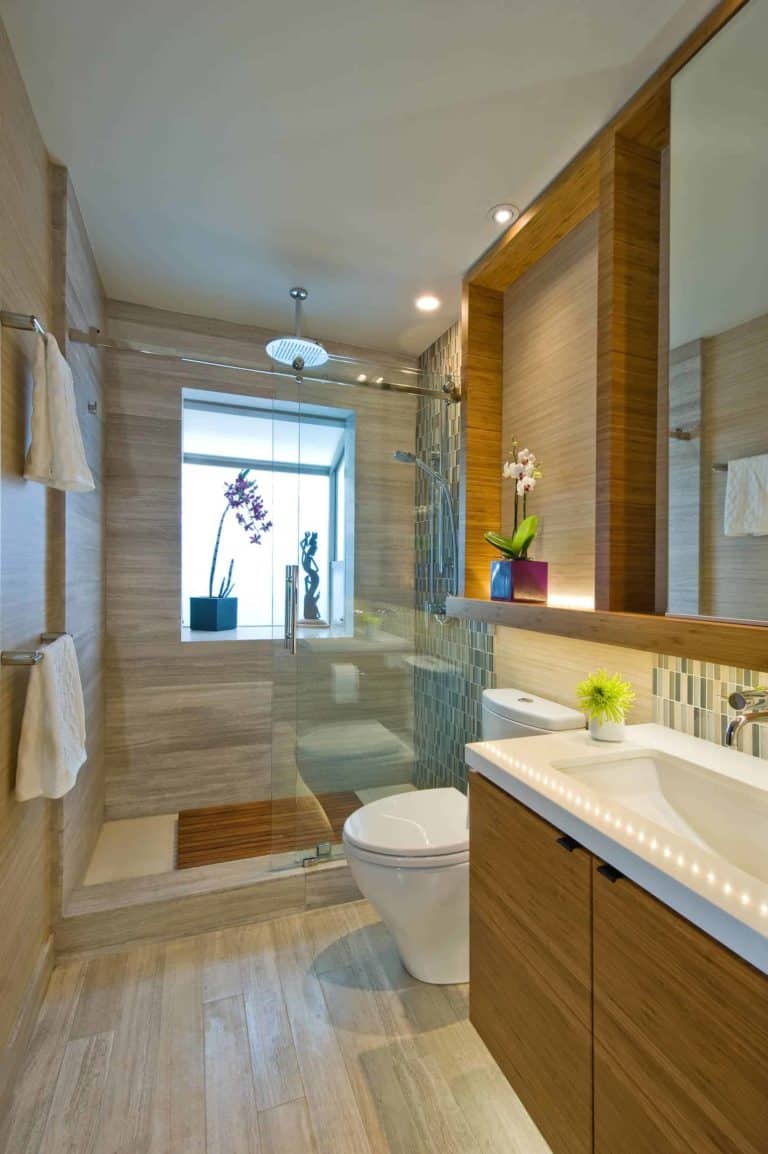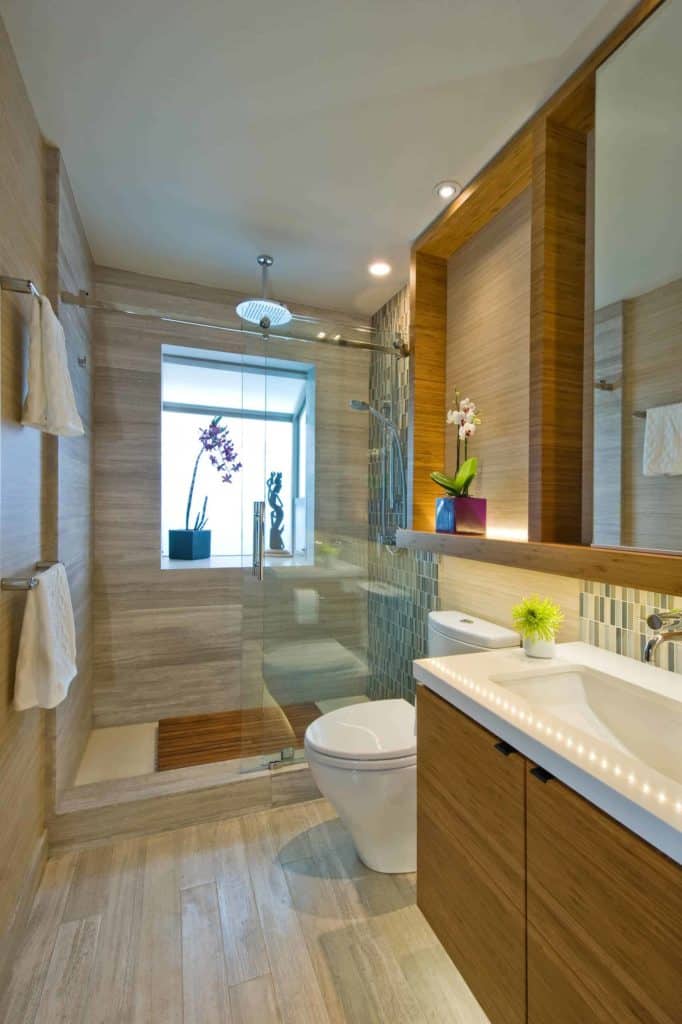 A commonly used color for bathroom tiles is tan. It takes the gleam that a white tile has and tones it down a bit. Although this is good and tan tiles can make a room appear much larger, the whiter the tile the better. However, feel free to use tan tiles because they do help aide in making a room look larger.
Steer Clear of Darker Colored Tiles!
The worst possible choices of colored tiles are any dark colors. The dark colors, as mentioned above, makes a room feel much smaller.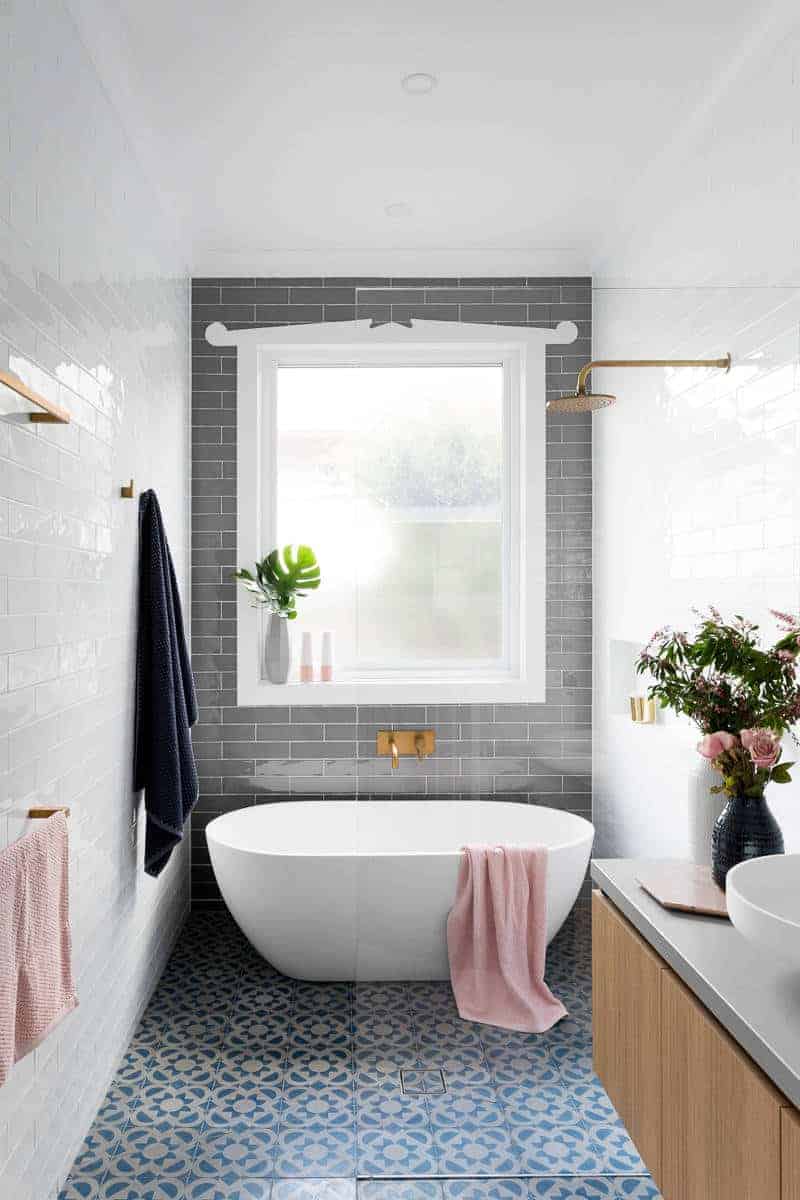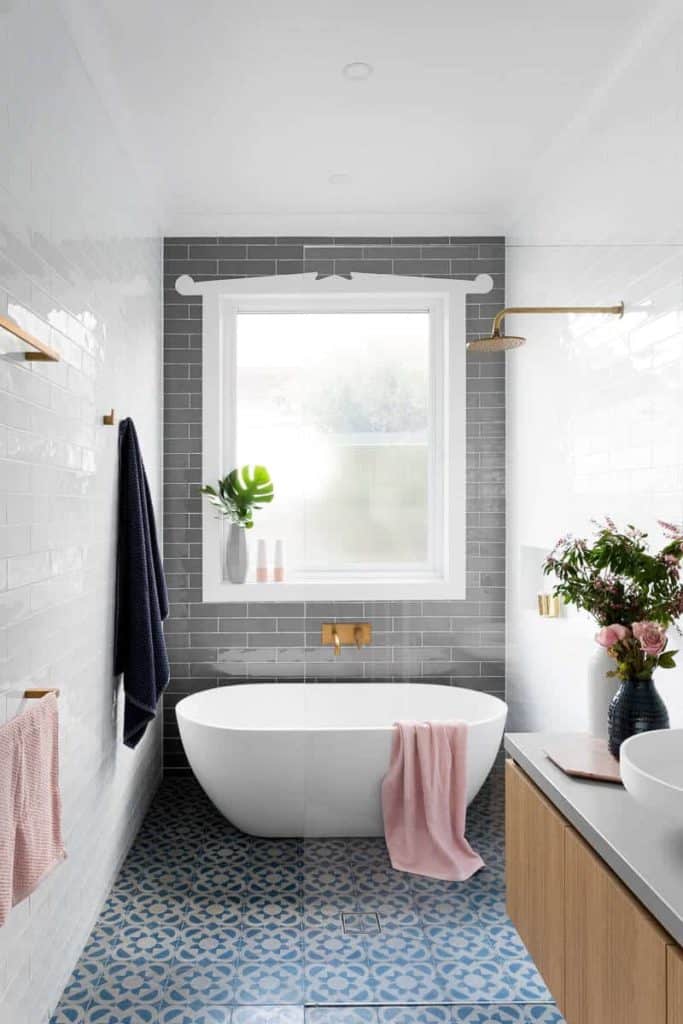 While this does not affect a larger bathroom it certainly will play a part in small bathrooms. Darker colors can add a cozy effect to a big room, but will only make a smaller bathroom feel even smaller.
Can You Mix It Up?
You may be wondering if mixing some of the colors up would be a great idea. In the past, people have checkered bathrooms with black and white tile. Although this is a stunning mixture for larger bathrooms, it is not recommended for small rooms. A single-colored bright tile will open the room up better.
The more patterns and intricacies of the tile the smaller the bathroom will feel. Stick to a single and simple pattern with larger tiles. You can find some more information on why white and larger tiles are better at Forbes.
Before You Choose That Bathroom Tile!
Thanks for taking the time to read this all the way through! If you are interested in finding some more information on how to make a smaller bathroom look larger, you can check out this YouTube video.