When you are taking a look at how to update your bathroom and make it look nice, there are so many options to choose from. You can pick from certain colors, update some of the hardware or the appliances, try a new vanity, and so much more. One option that you should consider when you need to change up the walls is to add some tile to them.
So, why tile your bathroom walls? It looks timeless and stylish and is not likely to go out of style any time soon. It is durable and will not break or get ruined from all of the moisture that is in the bathroom. It is easy to clean off when you need it to look nice and it will not retain some of the odors that other materials are able to do.
Let's take a closer look at some of the benefits of using tile in the bathroom and why you may want to consider this as a method to use to see the most results with a bathroom update.
Why Tile Bathroom Walls?
There are a number of reasons why you should consider adding some tile to your bathroom.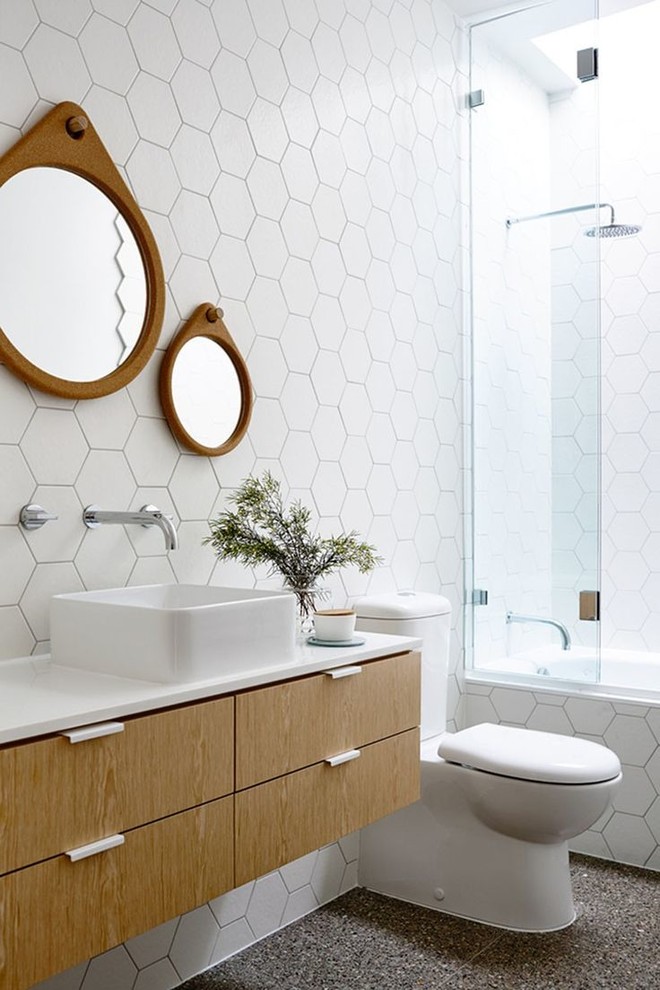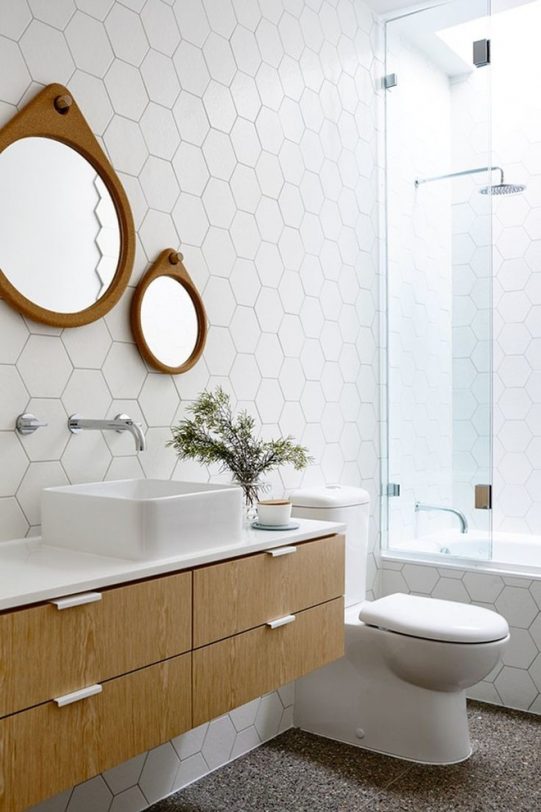 It takes a bit of work to get it done, but it can create a great look that you are sure to love. Some of the benefits of tiling the walls in your bathroom include:
It Looks Timeless and Stylish
When you are working on a bathroom, you want to make sure that you are choosing a look that will stay in style for a long time. Nothing is more frustrating than spending a ton of time and money updating an area, including your bathroom, and then find out that it has gone out of style and no one likes it any longer.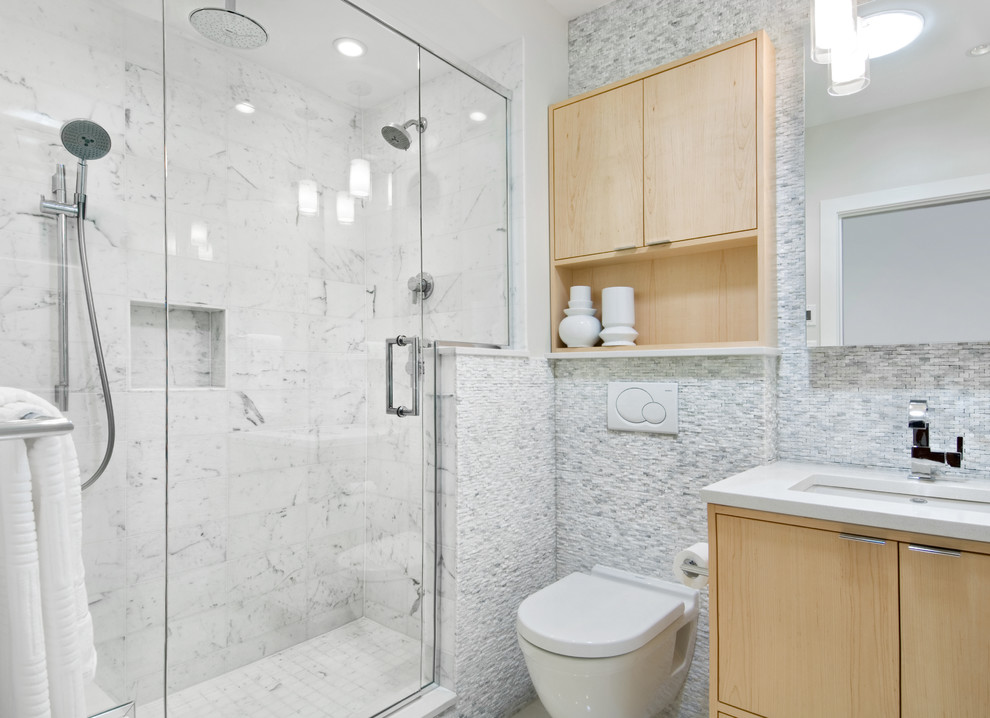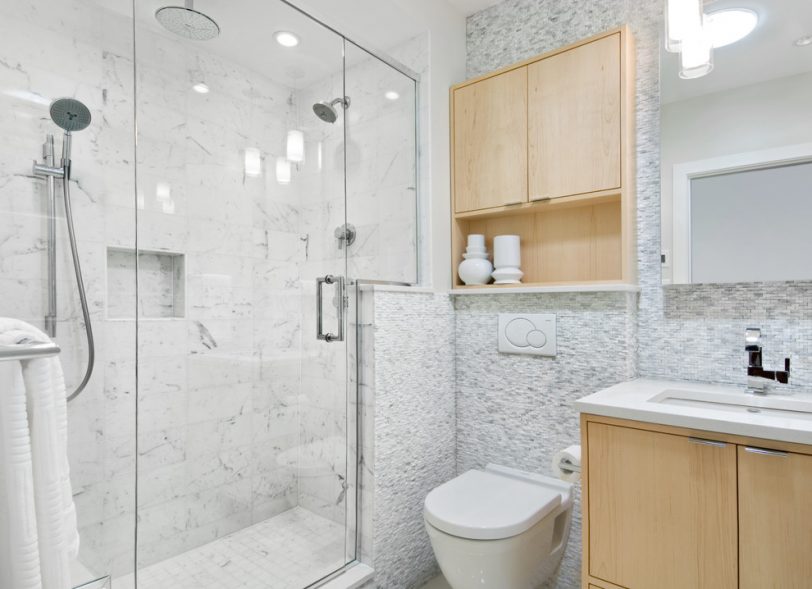 Tiled bathrooms are not going to run into these problems. They suggest a level of prestige and luxury that is harder to get with some of the other methods. This is a big reason why they are always in style.
In some of the more expensive hotels and resorts that you may want to stay at, you will always see the bathrooms are fully tiled. You can bring some of that luxury into your own home if you choose to add tile to the room too.
It is Durable
Unlike using drywall, you will not need to worry about mold, it denting, or it splitting when you use tile. It is able to handle lots of heat and cold depending on the climate conditions in your area.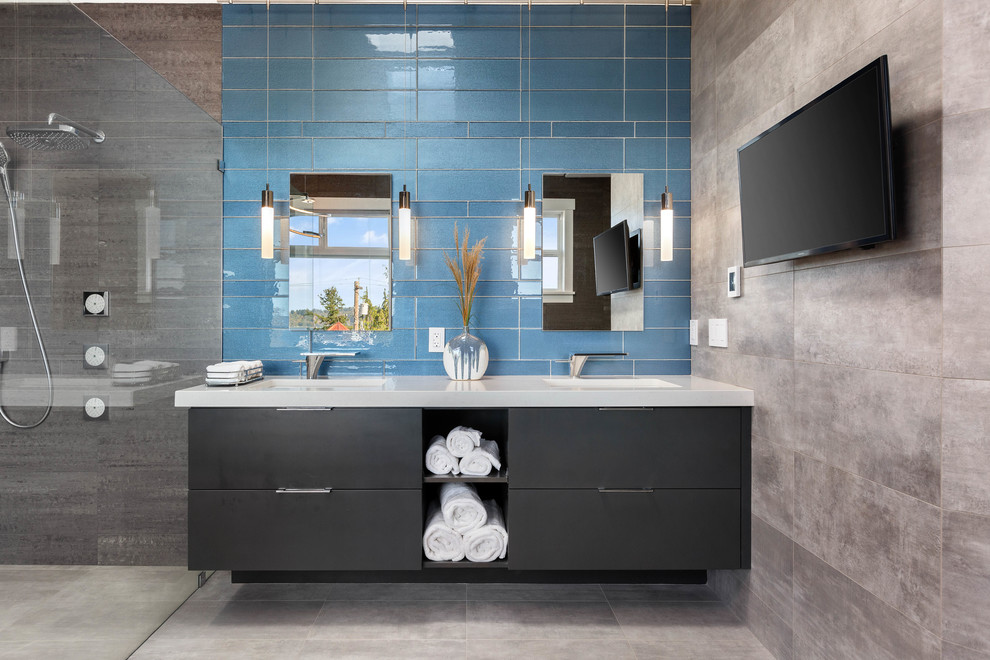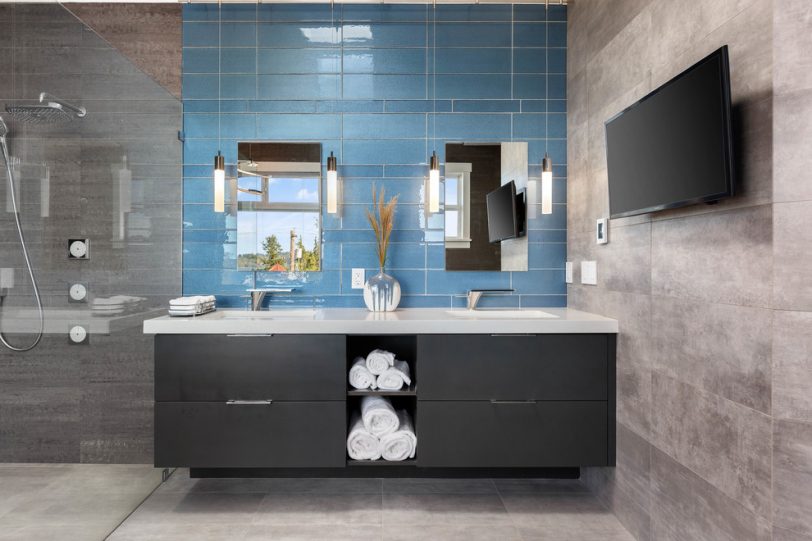 And it is not going to be affected by moisture or water while it is going to be in place, which is important when you are dealing with a bathroom.
This is why most of the floors in bathrooms are going to be tiled, but this does not seem to follow all the way up the wall the way that it should. If you do not want to make the tile go all the way to the ceiling though there are styles that look great with this one, you can do a backsplash around the sink or you can use glass subway tile so that it will just go up to the level of the sink.
It is Easy to Clean
Tile is going to be one of the easiest options to use to help keep the walls clean and maintained. If you have pets and children, you know that it can be hard to make sure that the walls do not get damaged or stained over time.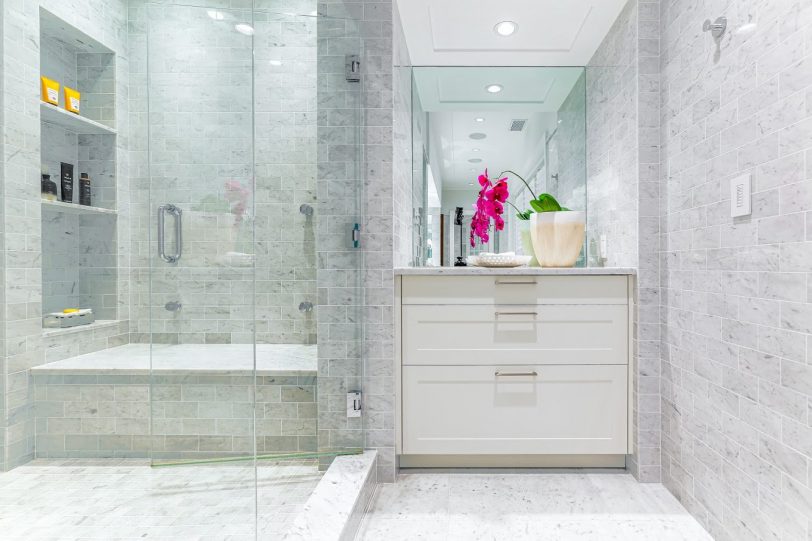 Accidents happen and kids can have messy fingers that will mess up the walls, they may use markers, or cause another type of mess.
With paint, you would need to repaint when all of these messes happen. But when you put tile on the area,  you will not have that problem. It is easy for you to wipe it off and make all signs of the mess go away.
Even when it comes to sealing the grout, it only takes a few minutes and you will have it looking as good as new.
Will Not Retain Odors
Bathrooms can be full of odors if you are not careful, even when you work hard to keep it clean. Drywall has a bad habit of absorbing moisture and all of the odors that are contained in it, which is going to give the bathroom a bad odor over time.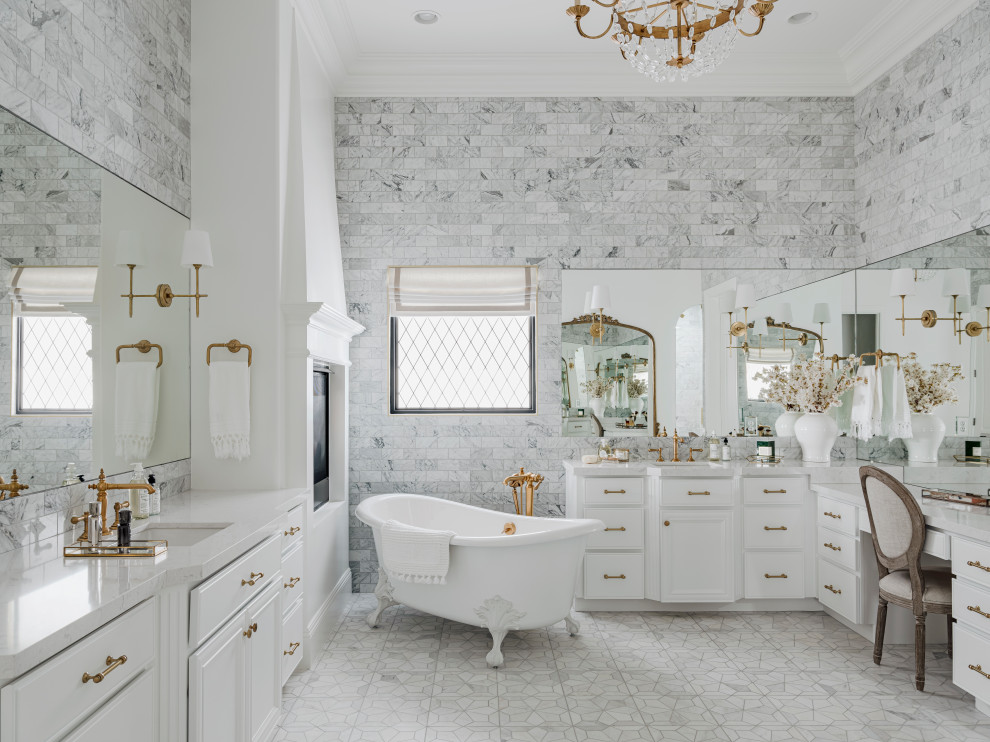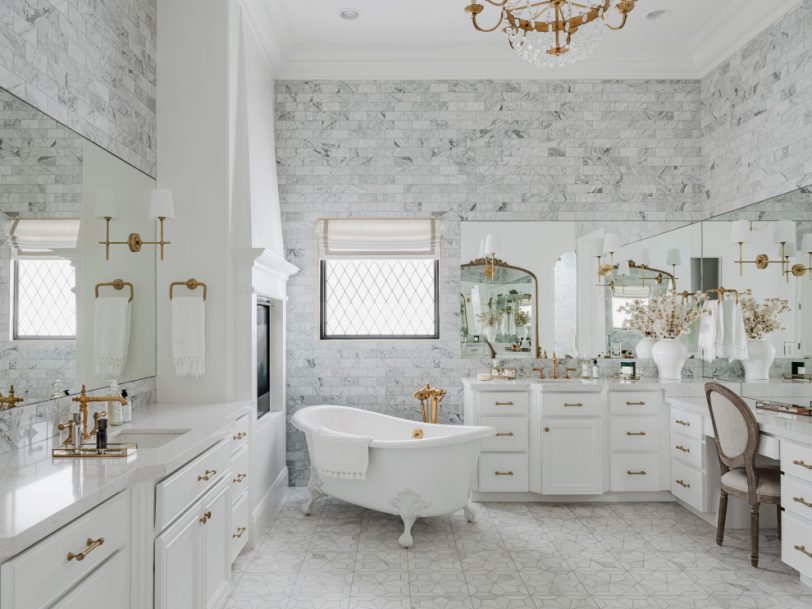 When it comes to glass and porcelain tiles, you will find that they are not porous enough to absorb these odors in the first place. This makes them one of the best choices for the kitchen because they will not catch all of the scents that the rooms will be exposed to over time. The room will still smell great and you will love how great the tile is going to look.
Choosing Tile for Your Bathroom
While many homeowners will go with drywall when it comes to their bathroom, a better option is going to be tile. Tile looks great and is simple to use throughout the bathroom, giving a timeless look that will not hold onto all those odors and is easy to clean.
Make a change in your renovation for the bathroom and consider how great tile can be on the walls.