You can have two different sofas in your living room. You can mix and match the colors of your sofas. Use complementary colors from the color wheel. As long as you follow those rules while decorating, then your non-matching sofas will look great.
Decorating your living room can be a daunting task. You have to get all the right furniture and fixtures to make it perfect. If you aren't versed in interior design, this can be a challenging task. One of the many questions you may find yourself asking is whether or not you can have two different color couches in the room.
There are multiple colors you can put together based on the colors in your living room. You can use the wall color, fixtures, or even the fireplace to accent your sofas. Browns and blues can go together well. Or brown and white or cream also go well together. You can use accessories like throw pillows to make them cohesive.
Should a sofa and loveseat match? How do you arrange two different sofas in living room? Read on to learn more ways to style nonmatching couches sofas in your living room!
Is it okay to have a living room with mismatched sofas?
Having your matching couches is simply a style choice. Some people enjoy the look of matching furniture, while others appreciate more color in their space. There isn't a right or wrong answer when it comes to design. In the end, it's your living room so you should do whatever makes you the happiest!
Can I Mix and Match Sofas?
You may find yourself the owner of a roommate or family member's sofa that you need to make work in your living room. You have been left with a choice on matching that item or going for a totally different sofa altogether. You may be set with your color, but now you fear that the fabrics also have to match up. What do you do now?
Here are some ways you can arrange two different sofas in your  living room:
1. Choose Pieces From Different Eras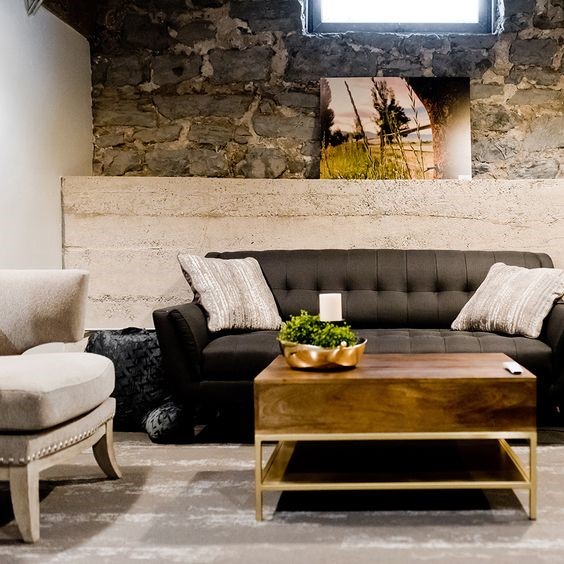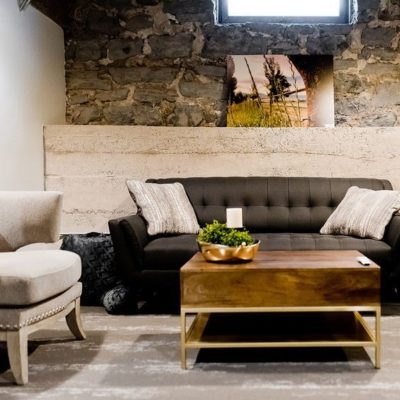 You can showcase your sofas by choosing different styles altogether so each piece stands out in the room. A brand new sofa can look great against a victorian style aged one. You can have them be the same color or even color complements.
These style differences can be both visually appealing as well as great conversation starters.
2. Mix Up The Fabric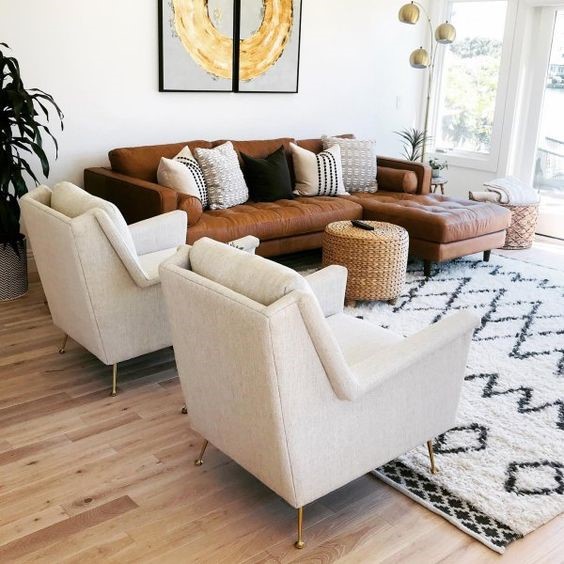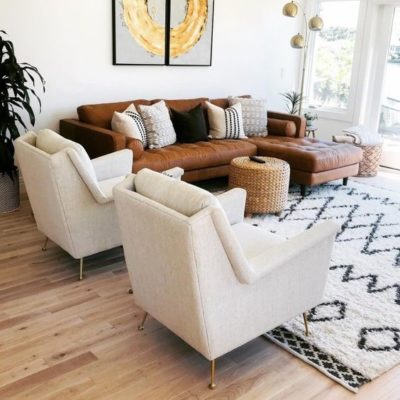 Mixing different couches may seem weird at first to have a cloth sofa and a leather sofa in the same space, but they can actually work together. They offer more dimension to the room as well as attract attention to each piece individually. Especially if the sofas are complementary colors.
You can always upscale the color with vivid throw pillows or blankets.
3. Match The Color And Print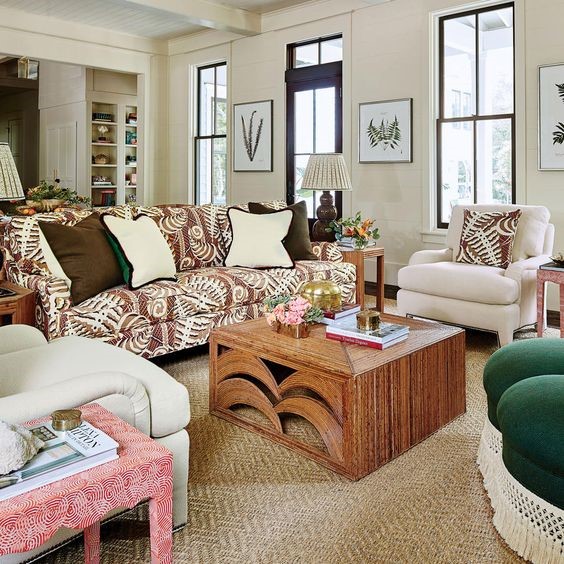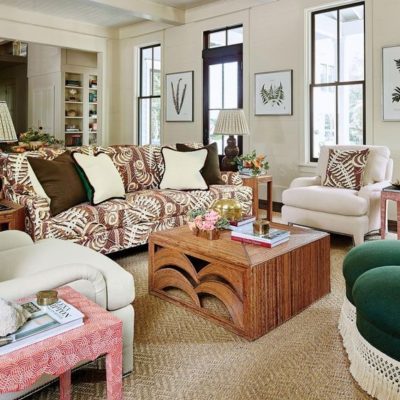 Another way to promote the look of your living room is to match the color with print. This can be by having one solid color sofa with another that has a print on it.
You can also put printed throw pillows or blankets over solid color sofas to add more depth to the space. This method is great for those who love to add a bit of fun and charm to their living space.
What Different Color Sofas Go Together?
Complementary Colors
Using complementary colors from the color wheel can help make your space cohesive while still using more than one color.
This can help add dimension to your space as well as visual interest. Some complementary colors you can use together are:
Orange and blue
Red and green
Green and pink
Brown and blue
Black and any color
White and grey
Monochromatic Colors
Another color theme you can use with mismatched sofas in your living room is the monochromatic color scheme. To follow this scheme you choose a main color as your base. Typically it can be your favorite color or a color that would look good in your living room.
Then, you choose other shades of that color, either lighter or darker, for your other sofa. Putting them together will give that matched look without looking too matchy-matchy.
The Triad Color Scheme
If you're feeling especially daring, you can use the triad color scheme, where you use three colors oppositely spaced from each other on the color wheel. This color combination is not only eye-catching but can add visual interest to any space.
Two of your sofas can be two of the three colors, with the third being integrated into the pillows or other accessories in the space.