It's important to gather cozy living room ideas when planning a makeover because the essence of a living room is to be a room for living.
It should be a relaxing and enjoyable environment away from the stresses of work and other working areas of the home, such as the kitchen or office.
In order to be able to fulfill that brief and own a part of your home that is mellow and comfortable, you need to carefully consider the design and decorating process.
How to Create a Cozy Living Room
The layout and design of your living room are essential to creating a good "flow" to the room that isn't upsetting, difficult, or broken. It may take a few times to get perfect, but once you have the best layout that allows for entertainment, communication, and relaxation take place effortlessly, you have devised the perfect plan. In smaller living rooms or if you're looking at larger furniture, make sure you are certain that the measurements will fit before you purchase!
Take these cozy living room ideas into account to create the warmest and coziest living room for you.
1. Rustic wood, warm, and weathered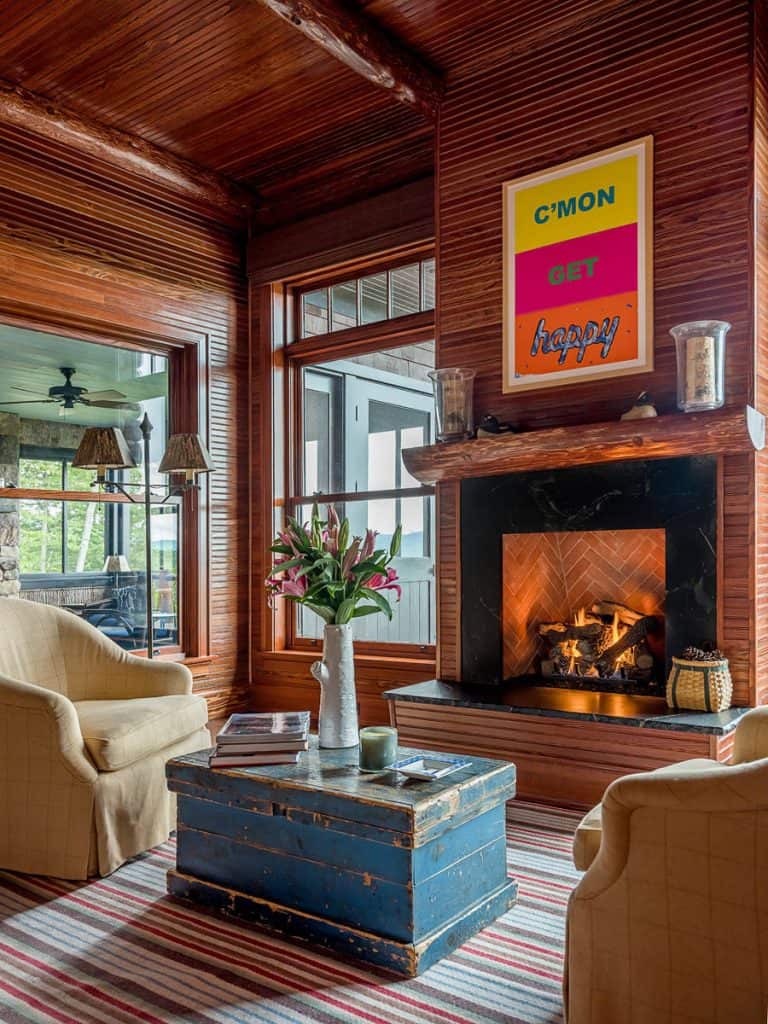 2. Modern and Cozy, Plush and Furry Cozy Living Room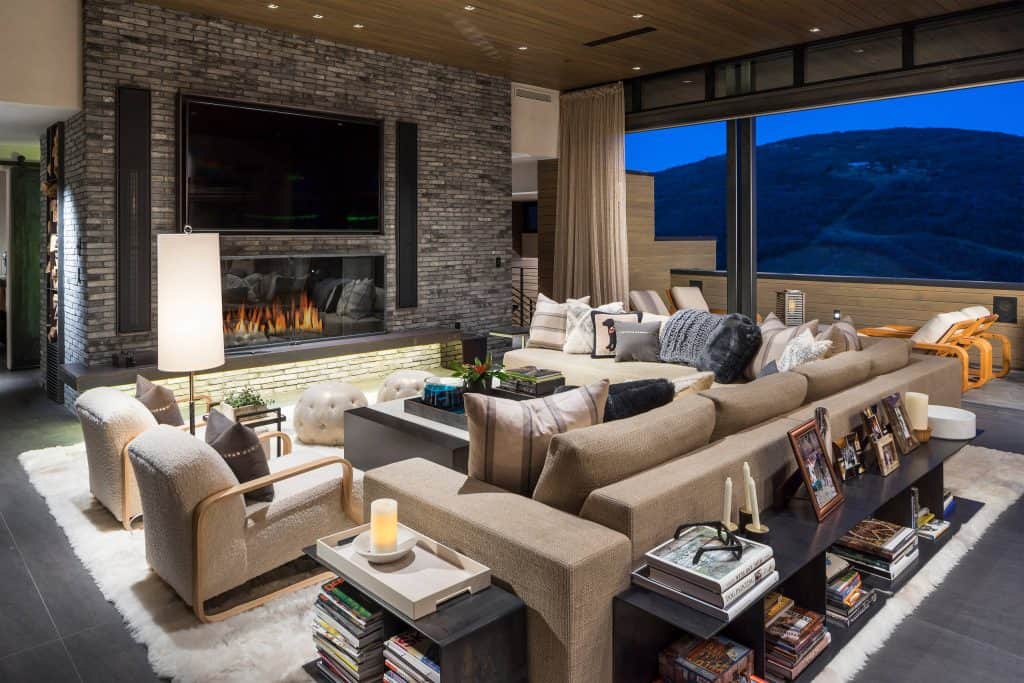 Soft furnishings are an excellent way to slip in textures, from leather sofas to fur cushions, and woolen rugs.
3. Southern Warm and a Little Wild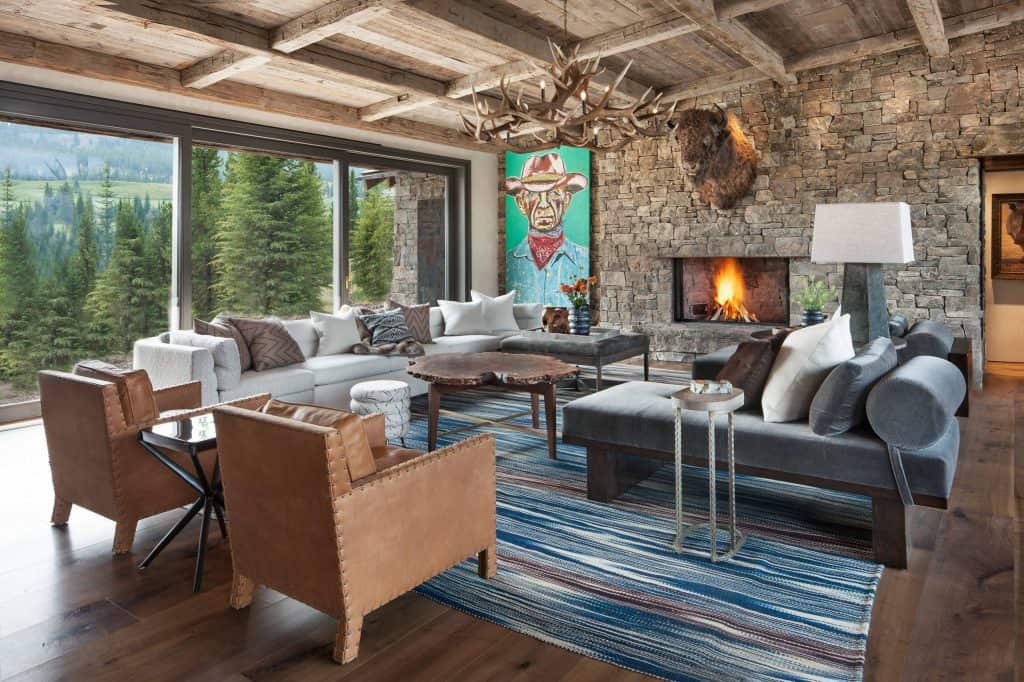 4. Warm Rustic Living Room Idea with a hint of Modern Touches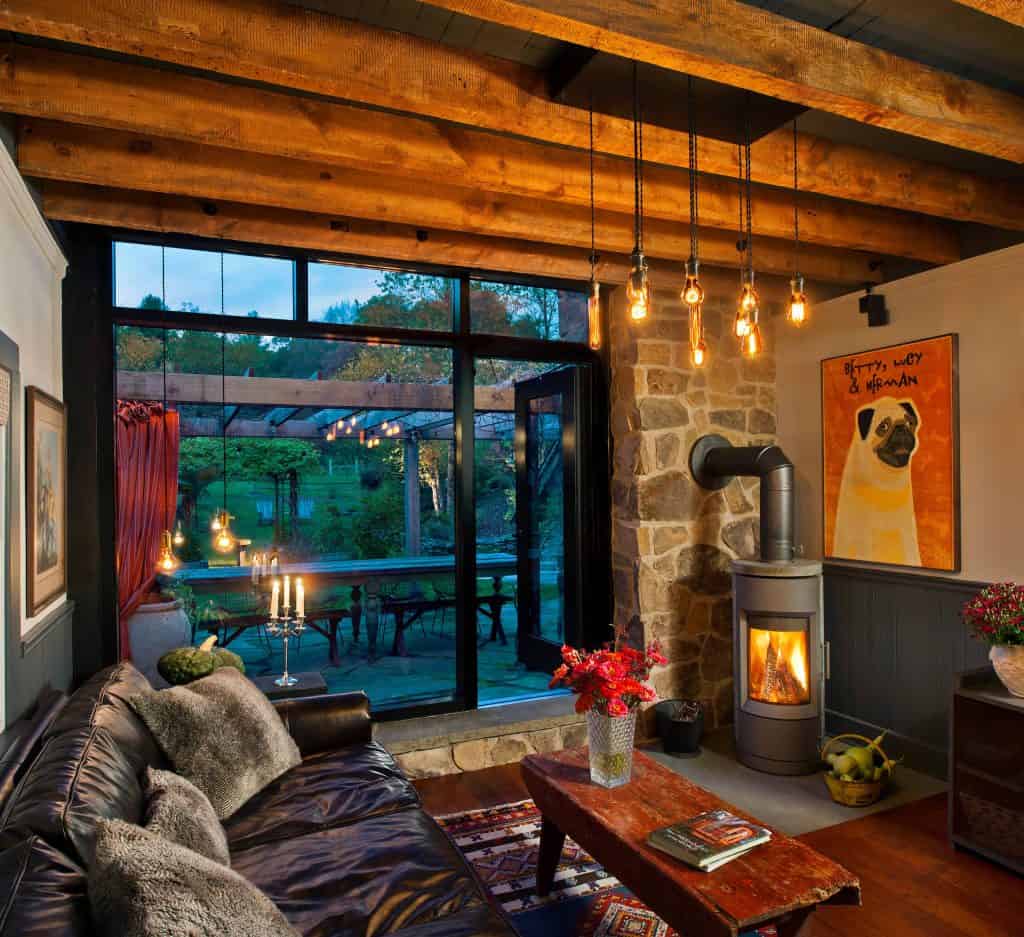 5. Reclaimed Wood and Well-worn Leather Chairs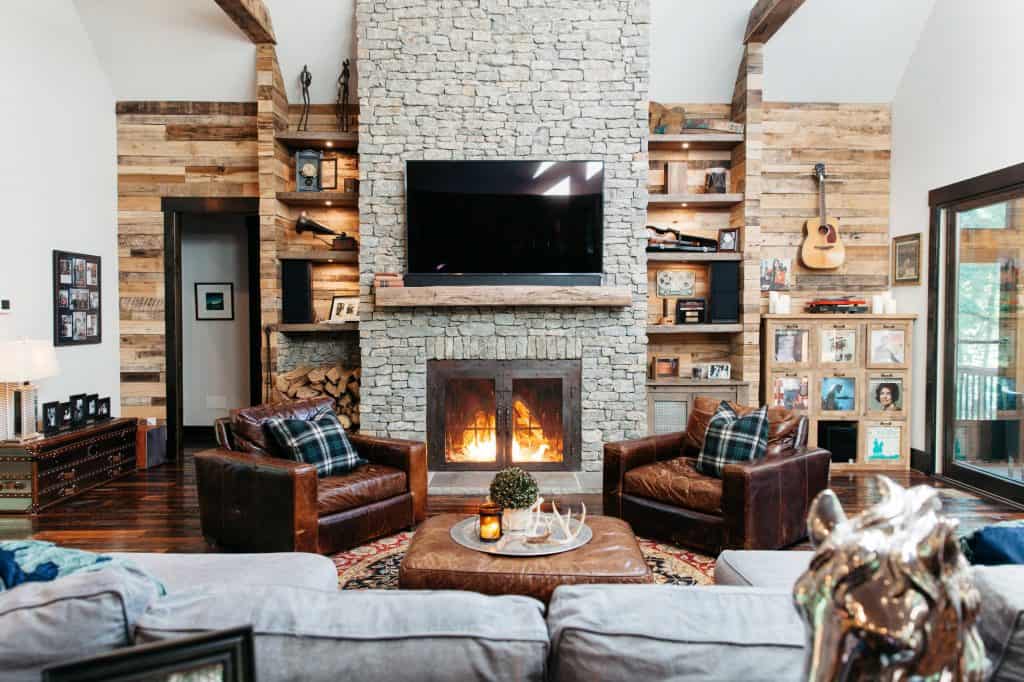 A Tip about Cozy Living Room Furniture: When you're selecting your furniture for your cozy living room ideas, size and plushness count. Soft fabrics and lots of comfortable seating open up the room for relaxation, providing a warming and relaxing feel. Heavy, wooden furniture, from storage cabinets to end tables, and in either modern or traditional shapes or styles, brings warmth and rusticity to a home, making the room feel fuller and more enveloping.
6. Warm blankets and comforting family photos in a Small Living Room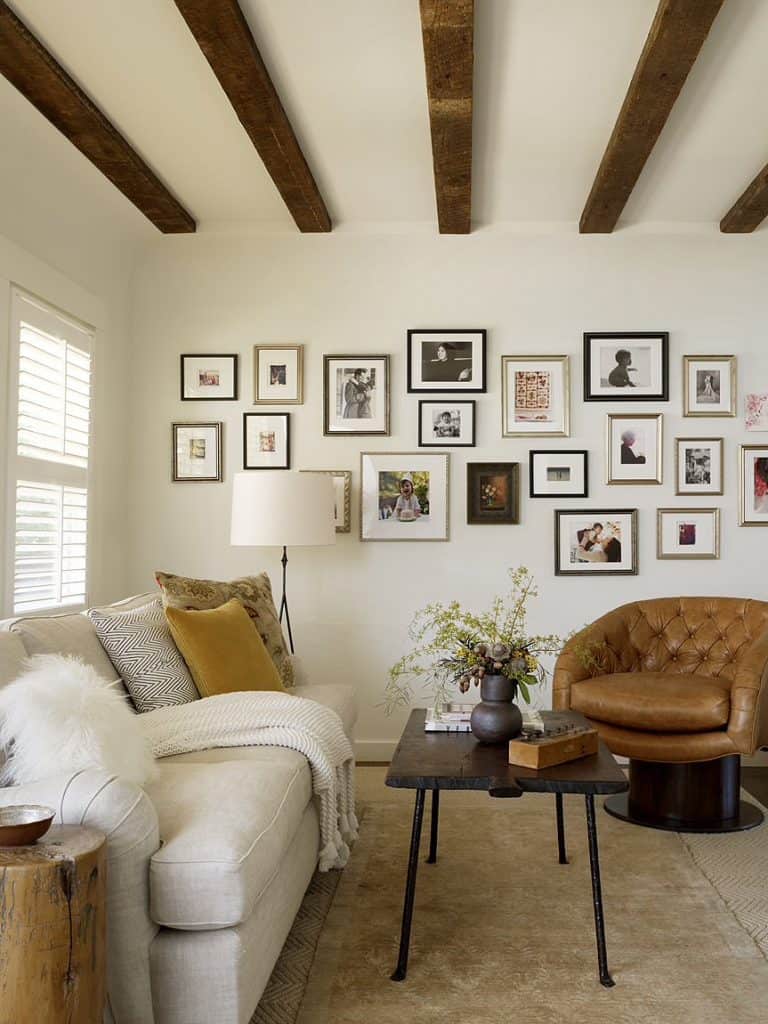 7. Warming colors with classic and closely spaced furniture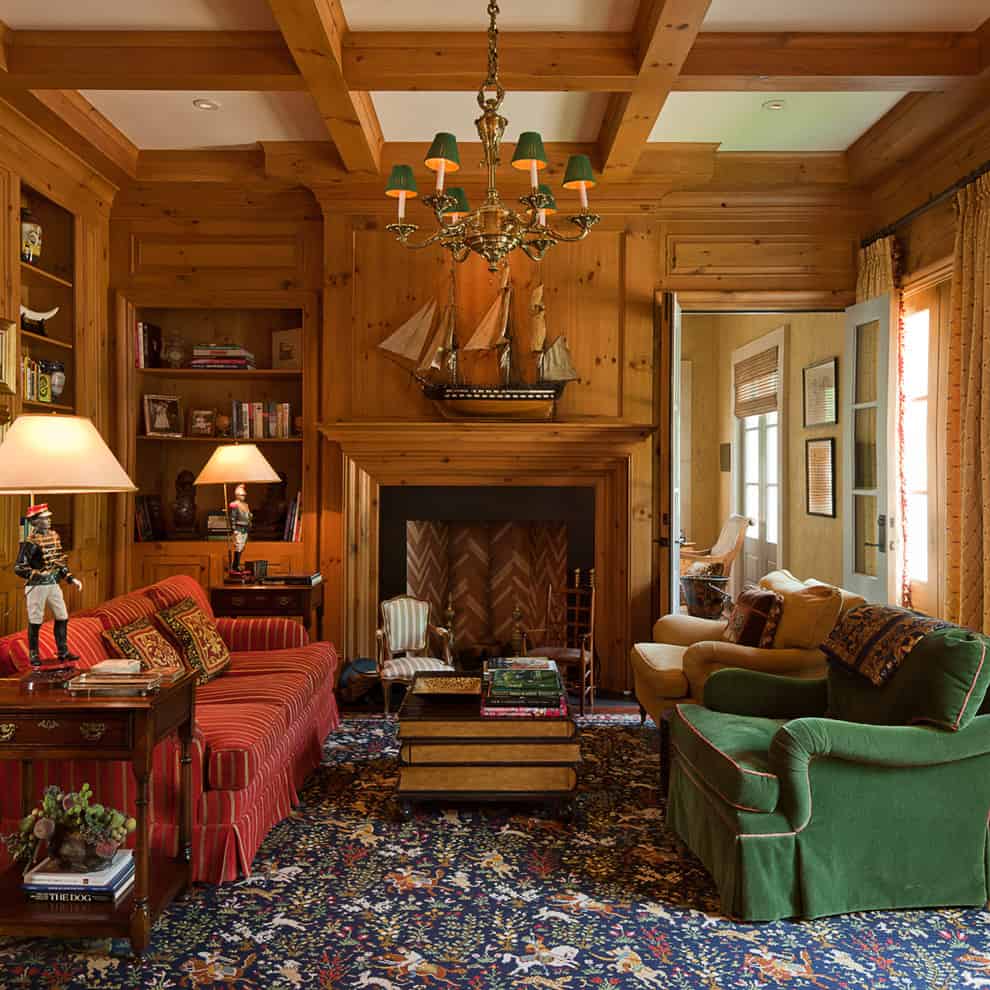 8. Wooden cabin living room look with L-Couch and Cozy Pillows
9. Warm Cozy Fire and Comfortable Seating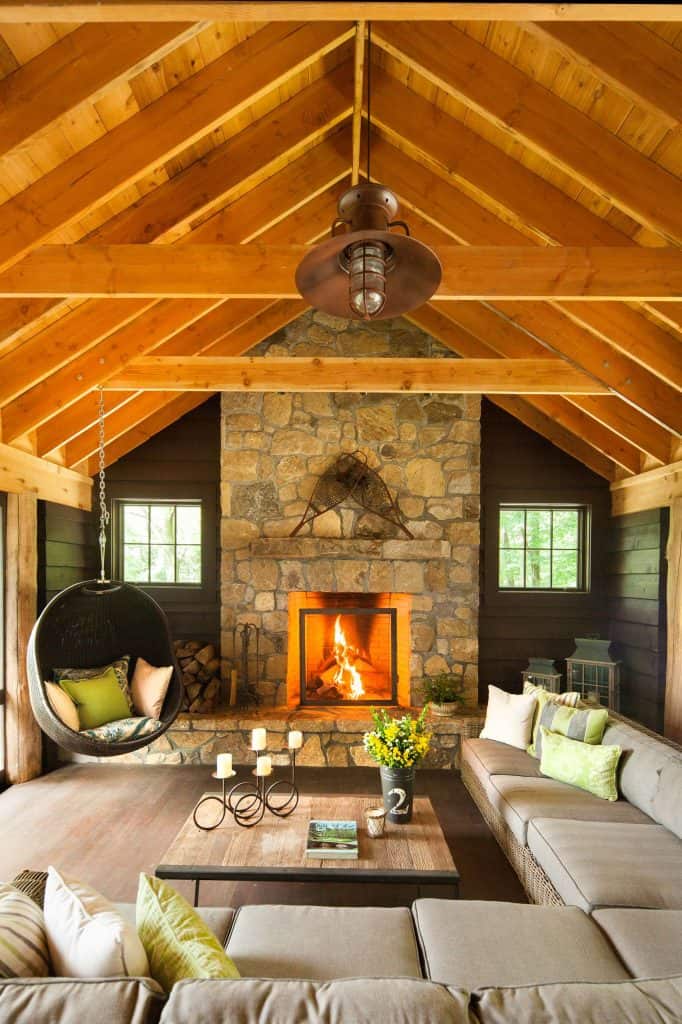 10. Intimate and Relaxing Living Room Space for Company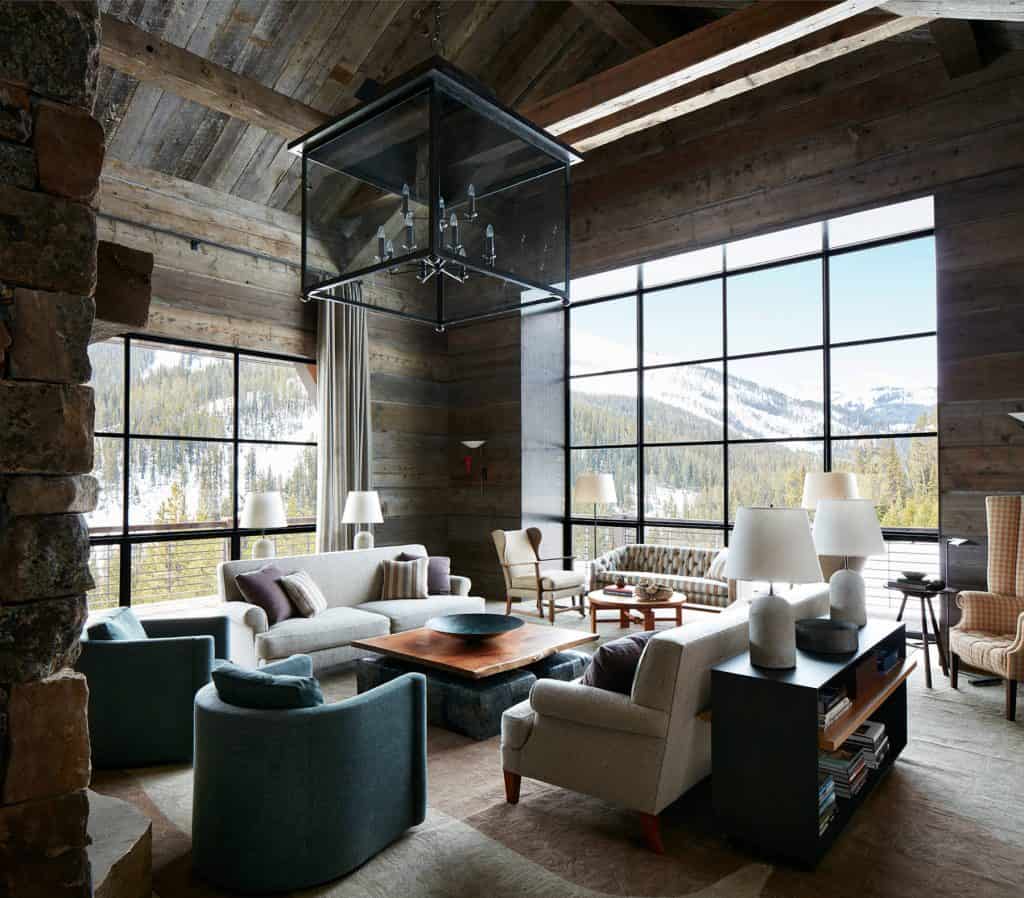 11. Relaxing Wood Tones, Calming Nature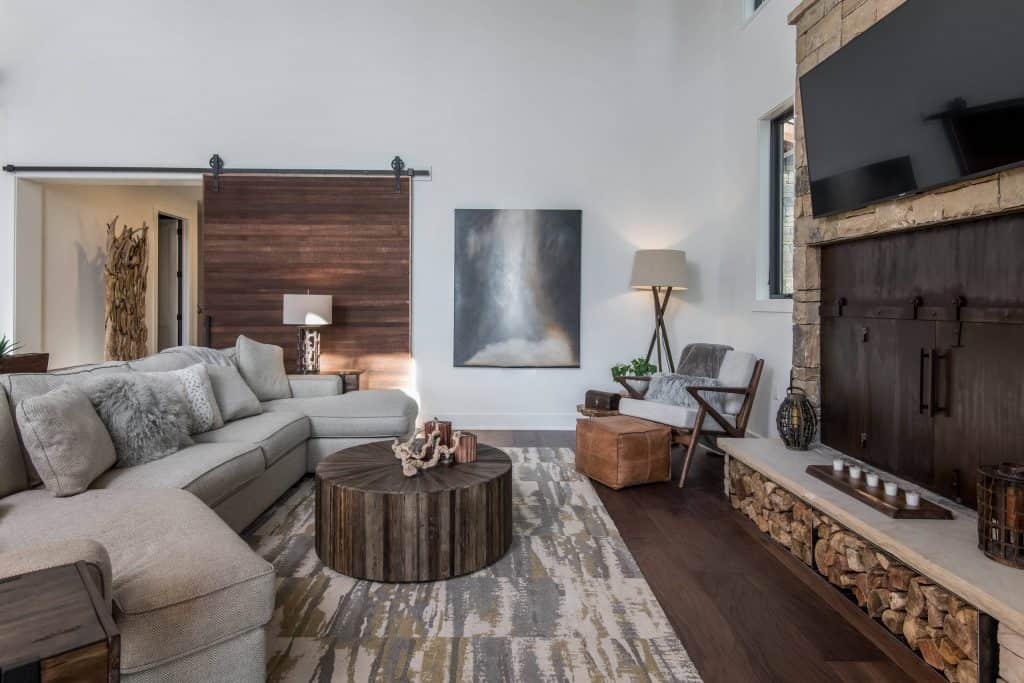 12. Warm Patterns with Ornately Soft Pillows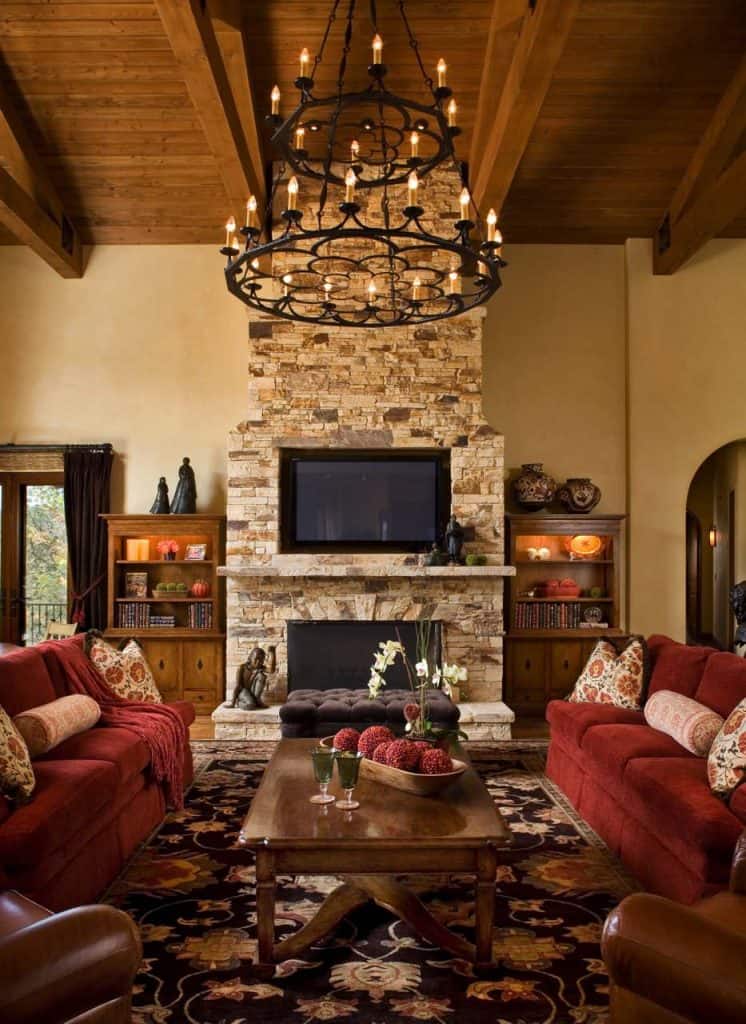 If your living room color palette isn't quite working for you but you aren't sure why then take a look at the texture of your room. Unless you have included a mixture of textures in the room for style, depth, and comfort, your living room will feel more flat and uninspiring, than cozy and relaxing. Feature wallpaper, or a combination of gloss and matte paint, can all help to bring more texture into your living room.
13. Soft, Warm and Cozy Living Room Idea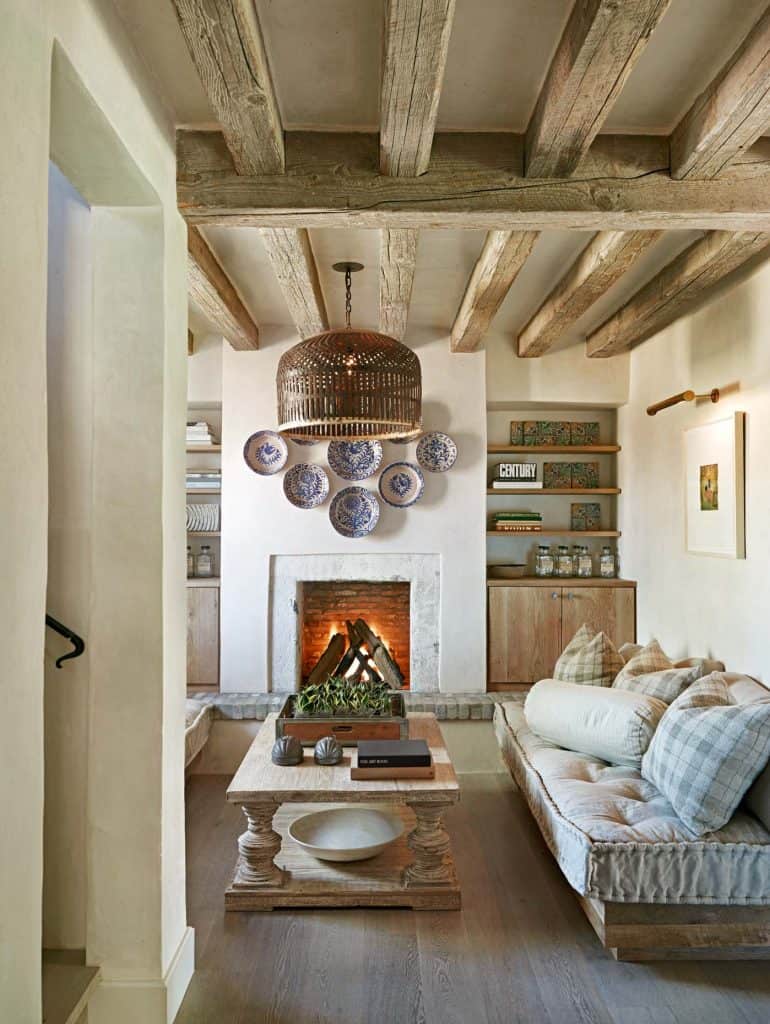 14. Quiet comfort for the whole family to enjoy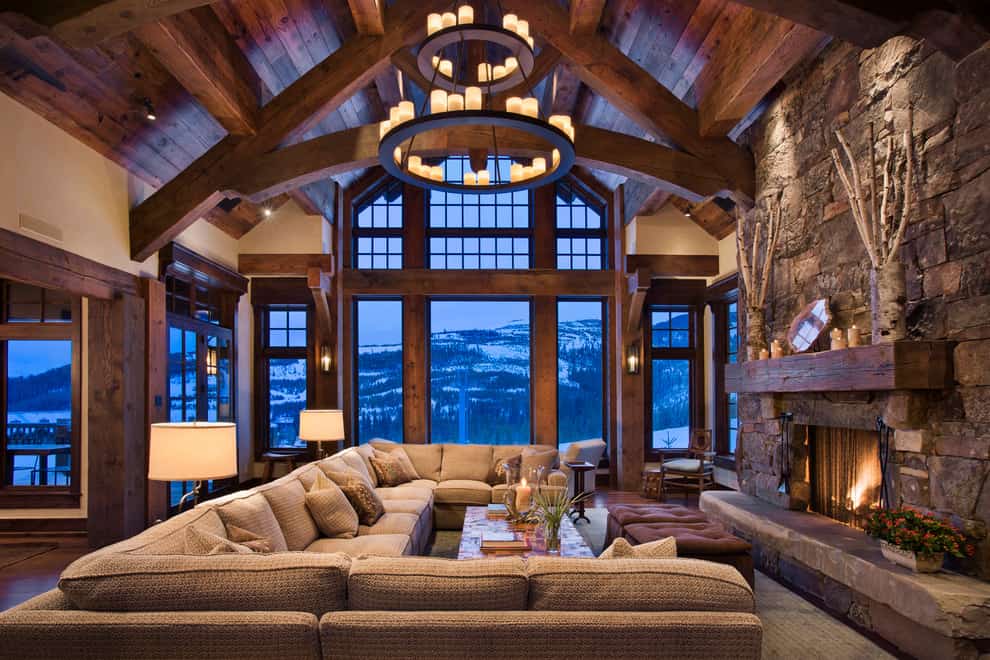 15. Soft, and Fluffy Cosy Modern Living Room Idea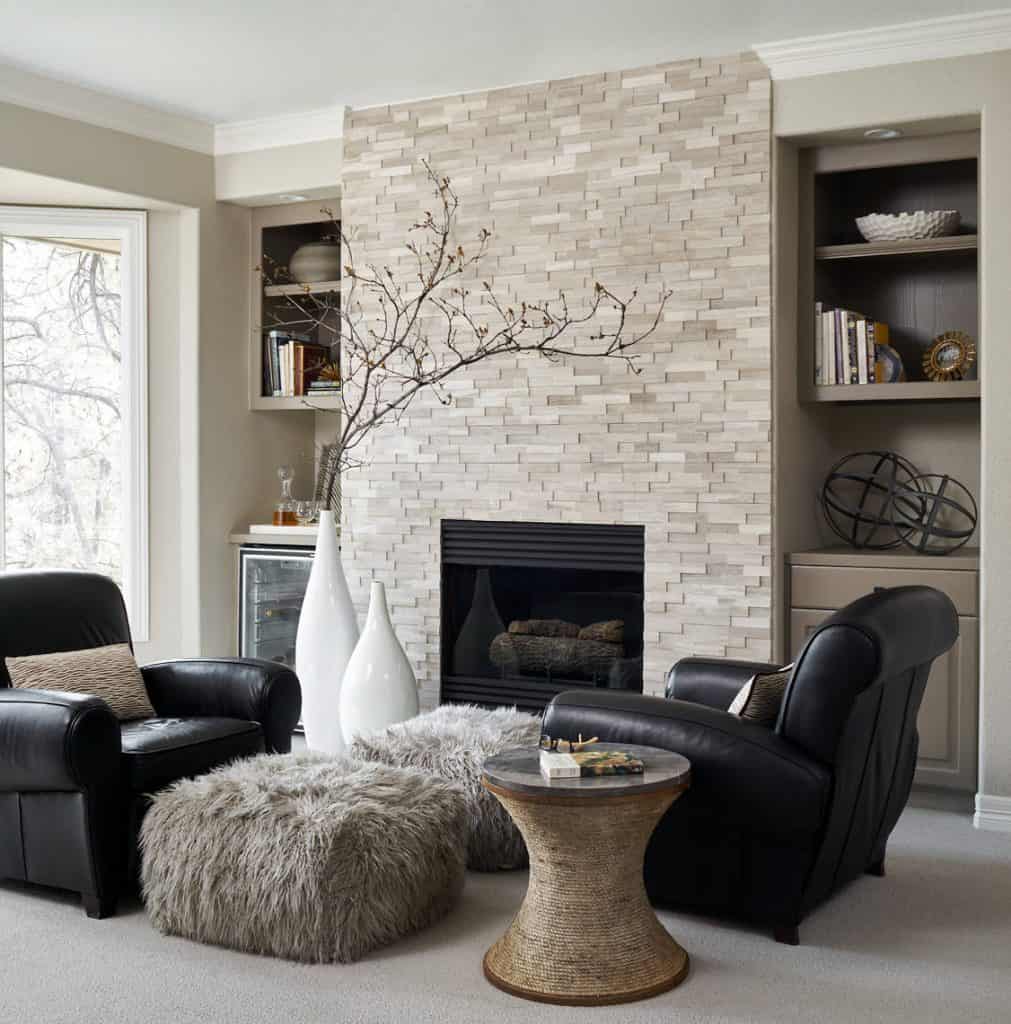 16. Elegant and Soft Living Space
17. Soft Lighting, Soft Pillows and Blankets, Pops of comforting colors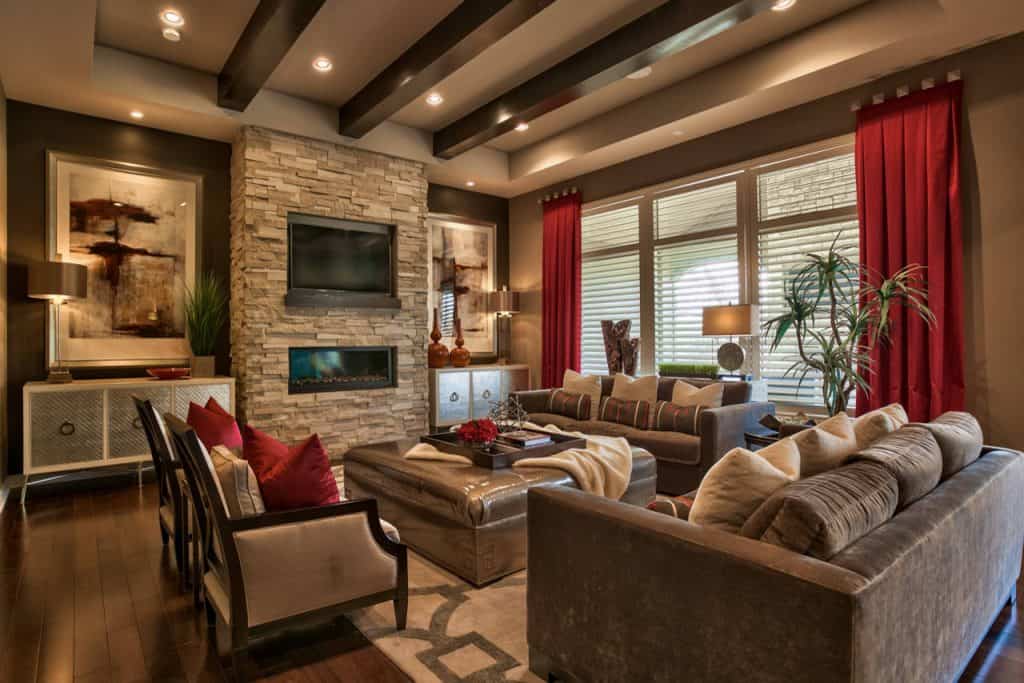 Lighting for a Warm and Cozy Living Room: Take careful consideration of your living room's lighting as it has a large impact on how to make a room look warmer. Natural light is very comforting, but at night times and evenings, you will rely on artificial light to comfort you. A dimmer switch and lots of spotlighting can really help to create a relaxing mood.how to make a room look warmer
18. Mid-Century Modern Cozy Living Space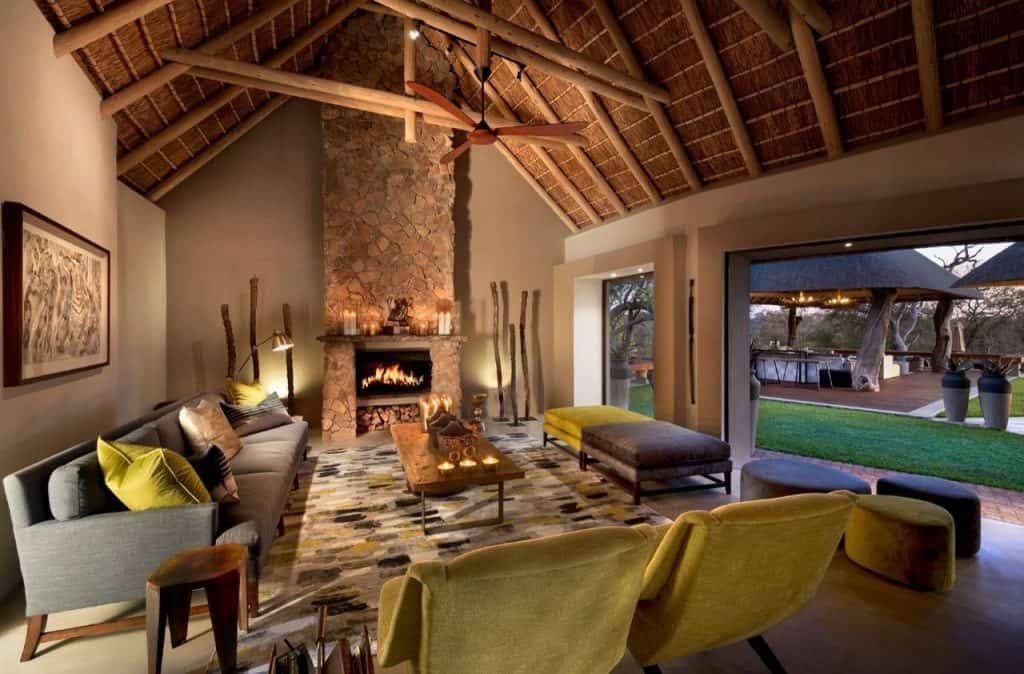 19. Creative colors and inspiring designs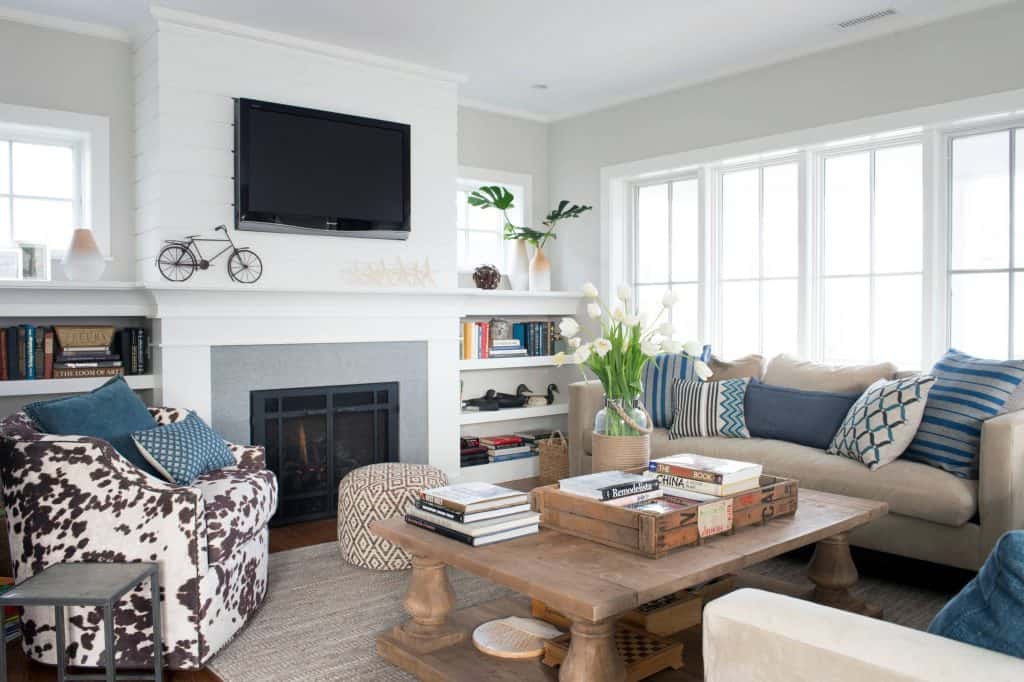 20. Lots of Cozy seating and Lots of relaxing pillows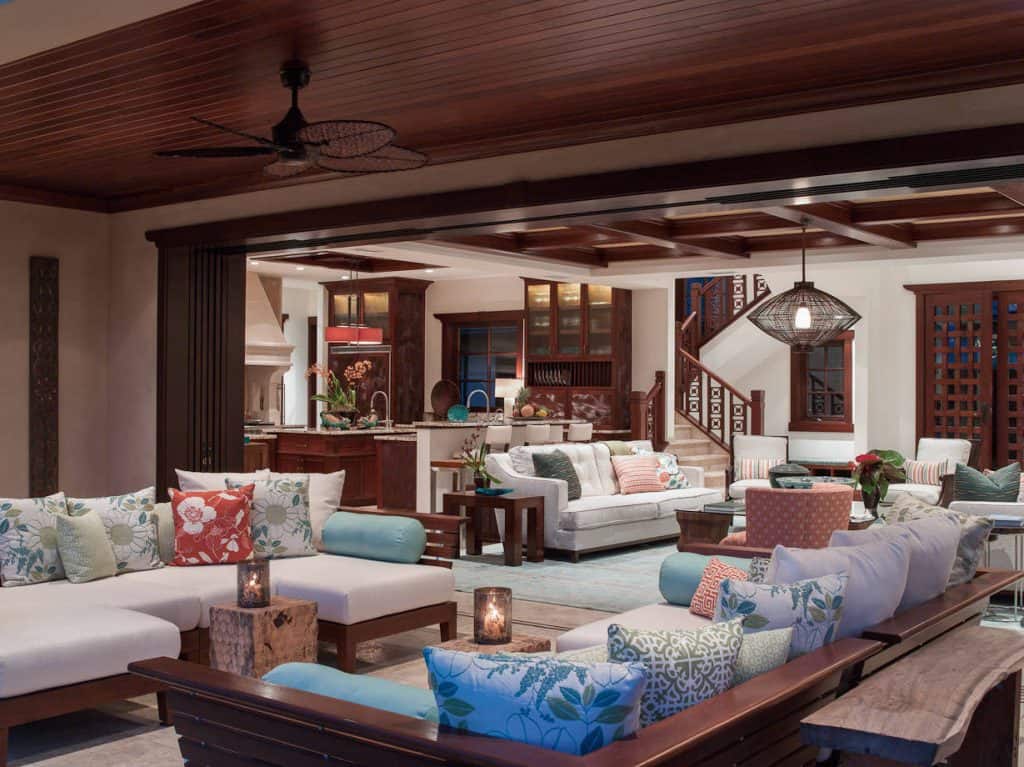 21. Soft Spot Lights, Cozy and Close Seating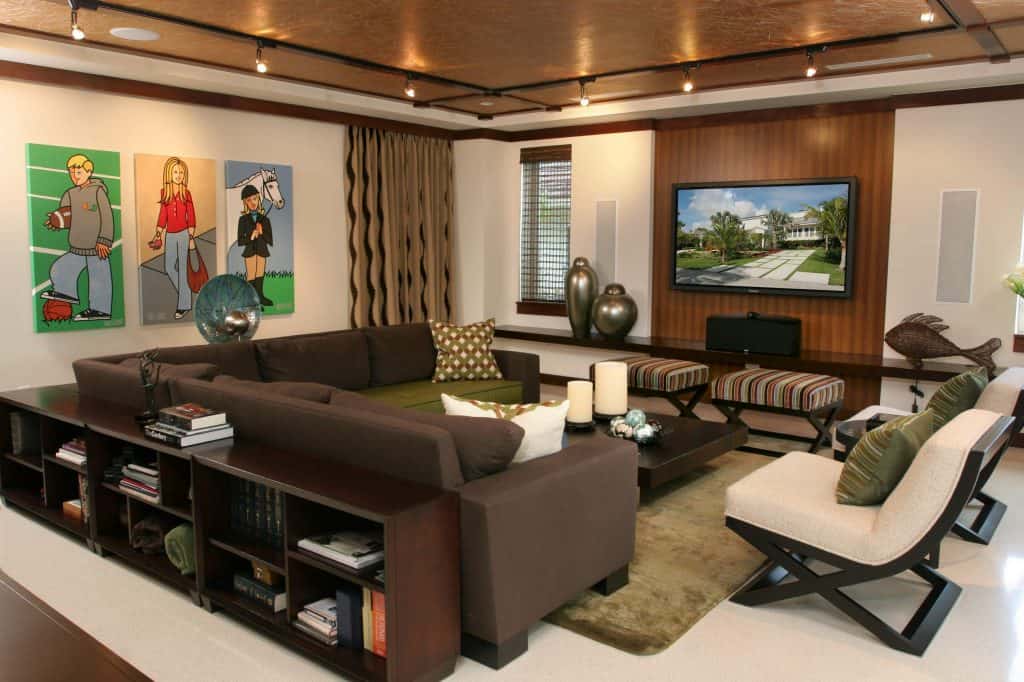 22. An Elegant and Cozy Nest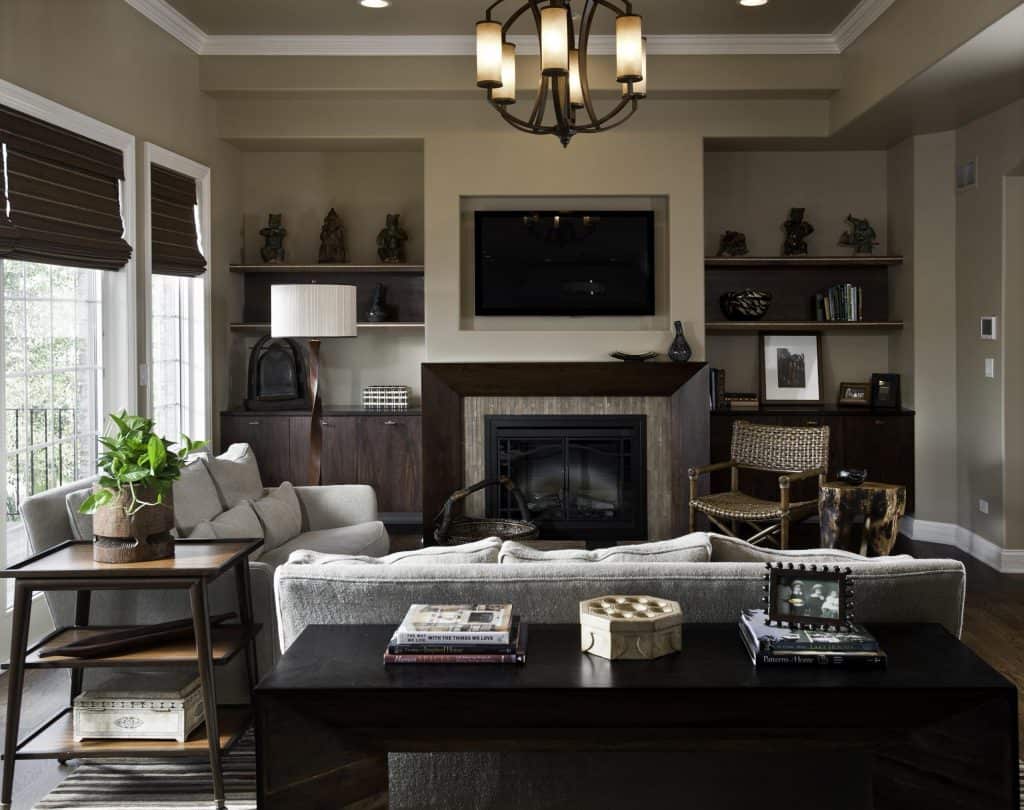 23. Colorful and Cozy Living Room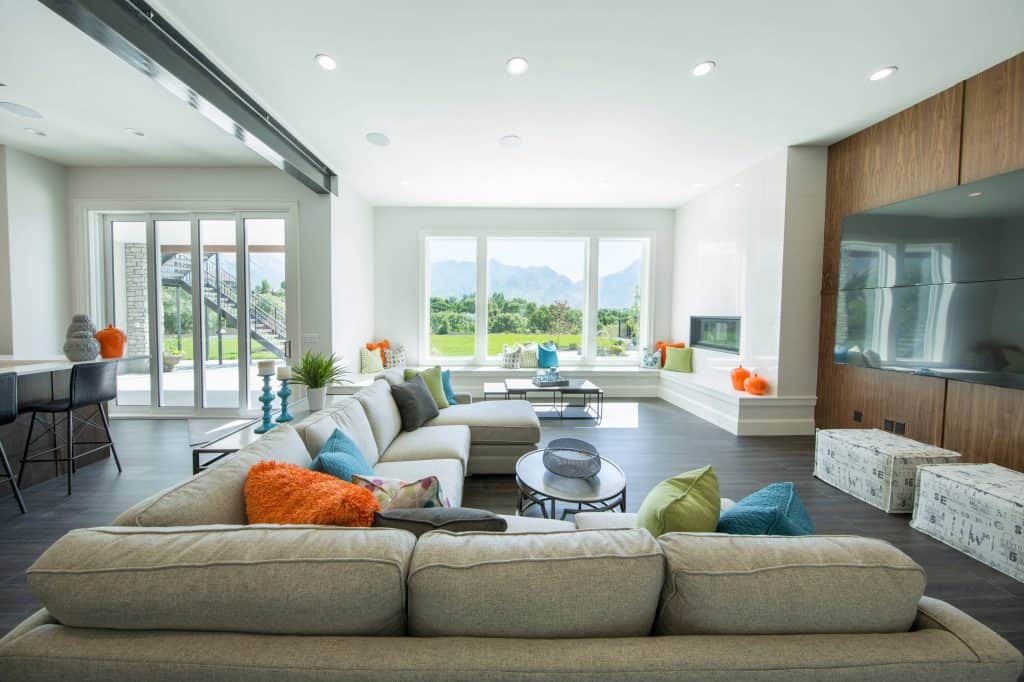 24. Modern and Cozy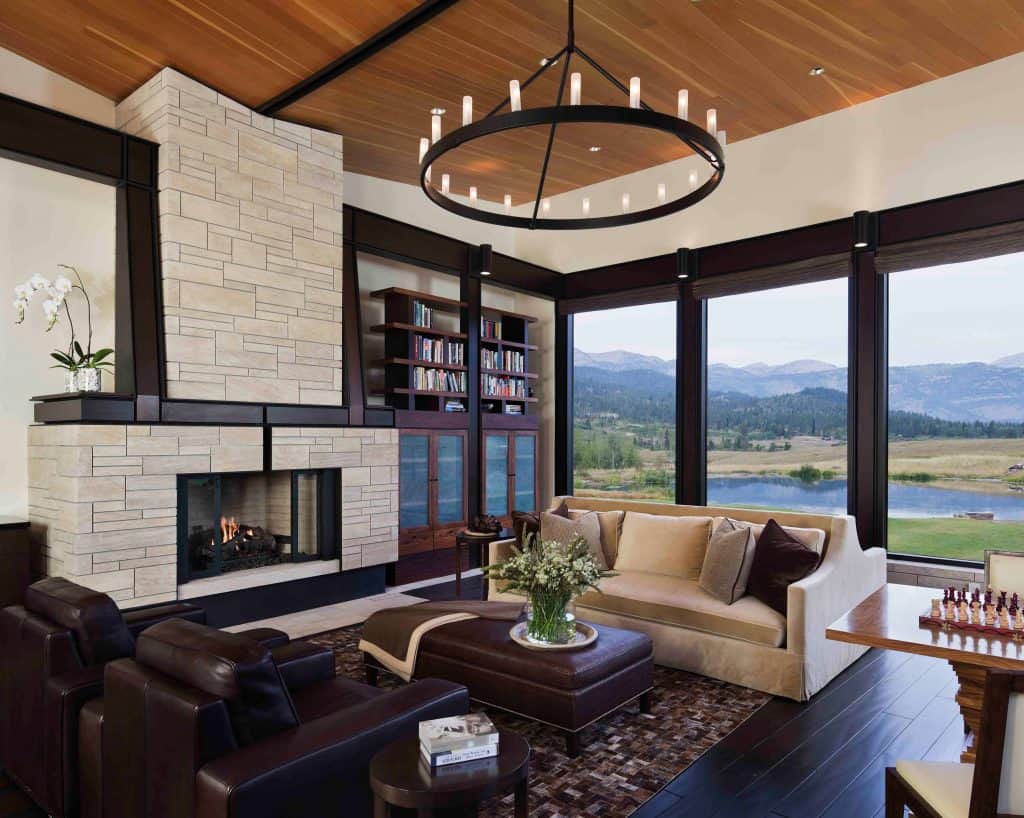 25. Fun and Relaxed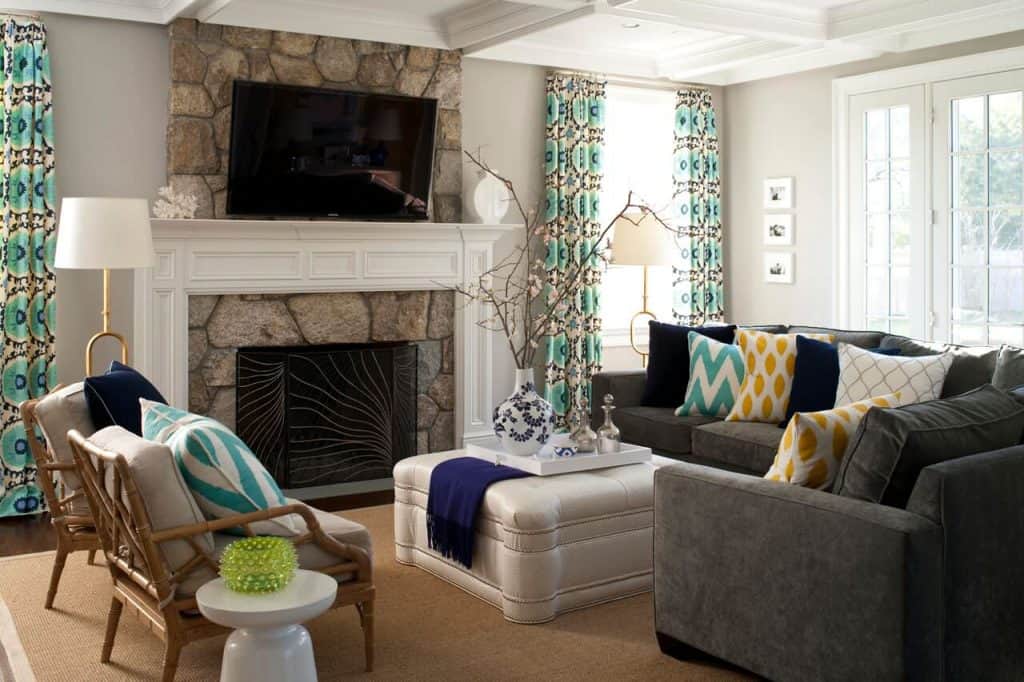 Cozy Living Room Colors: When you get round to developing and finalizing your color palette, personal taste counts for a lot but you also need to make sure that you're considering the bigger picture and creating a room full of warming colors full of texture. Browns, creams, oranges, and reds, are strong colors that exude warmth and comfort, even in their muted and pastel forms, and whilst cooler colors such as blue and green are very relaxing and soft, their coolness can cause a room to feel empty. Balance out a cool living room with flashes of warm colors until you achieve the best level of warmth in your living room.
26. Elegant, Fluffy, Comfy, Cozy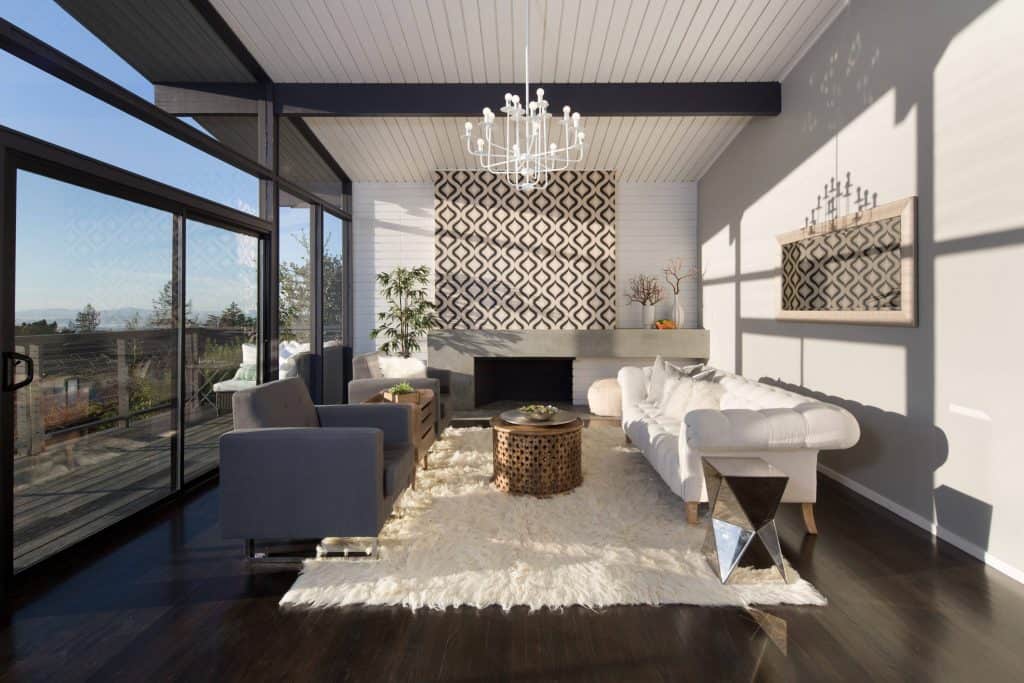 27. Traditional, Close, Clean, and Warm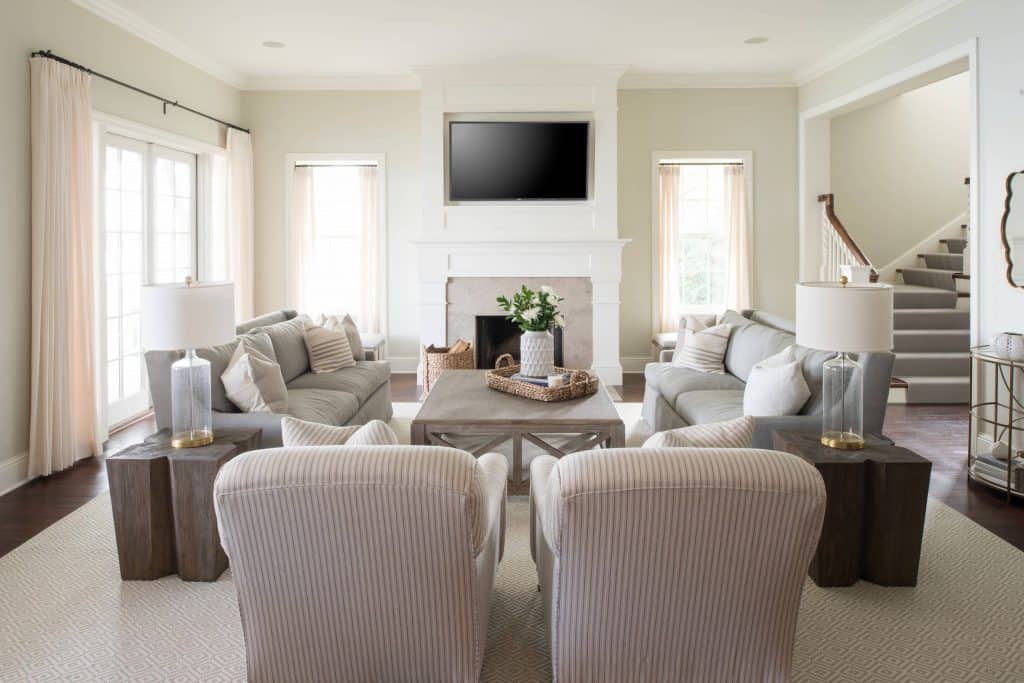 28. Low lighting, Intimate gathering space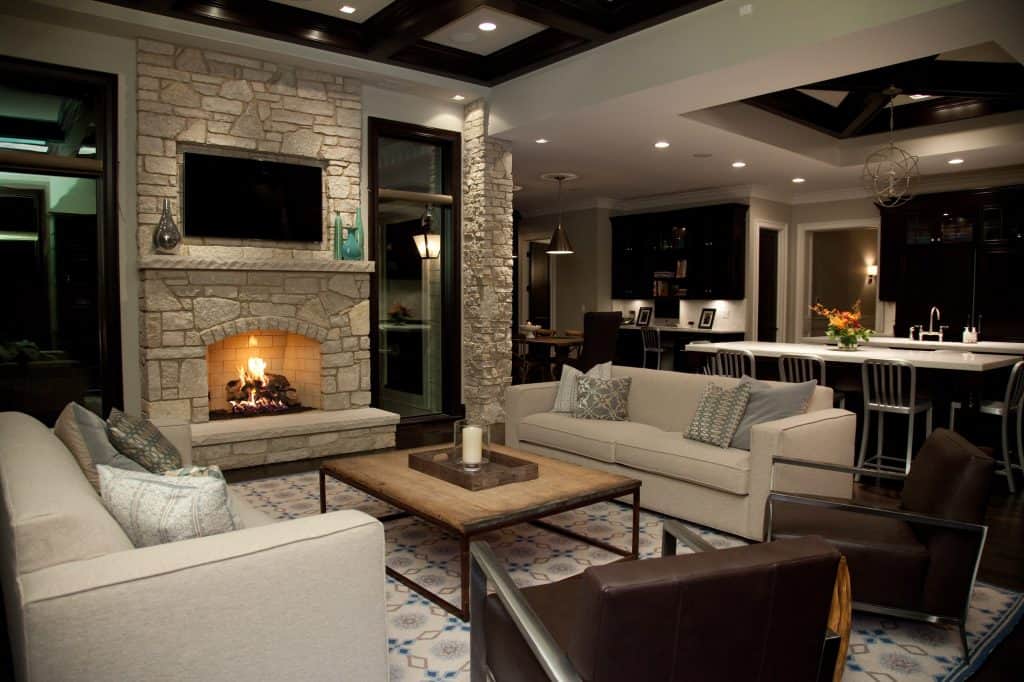 29. Natural Comfort, Relaxing Wood Tones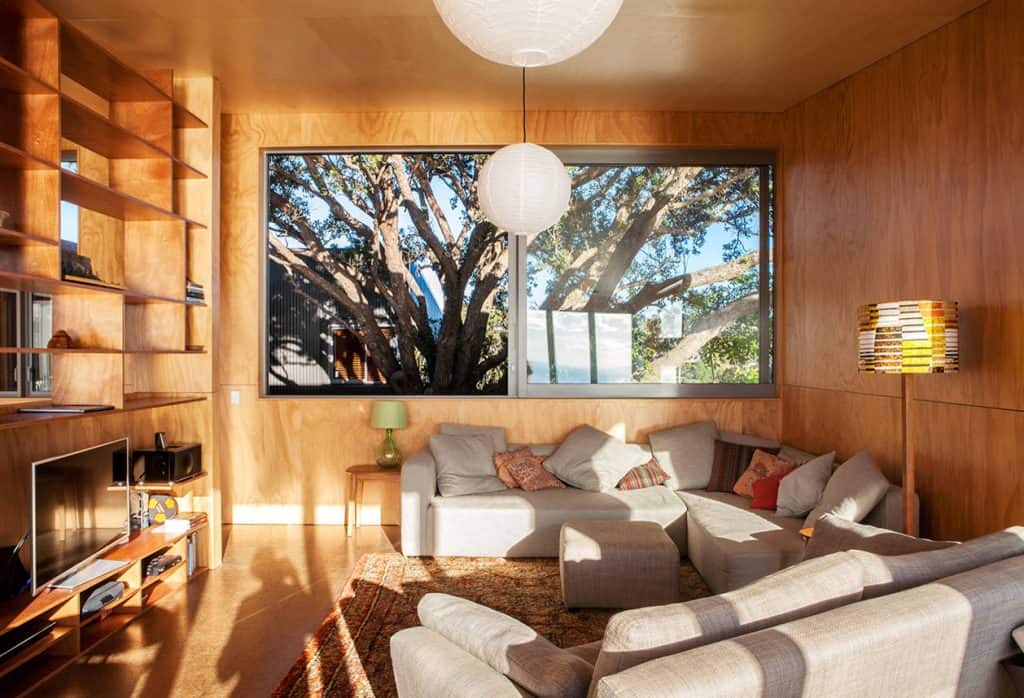 30. Cozy Patterns, Soft pillows and warm blankets
31. Close, Puffy Seating, Candles, and good books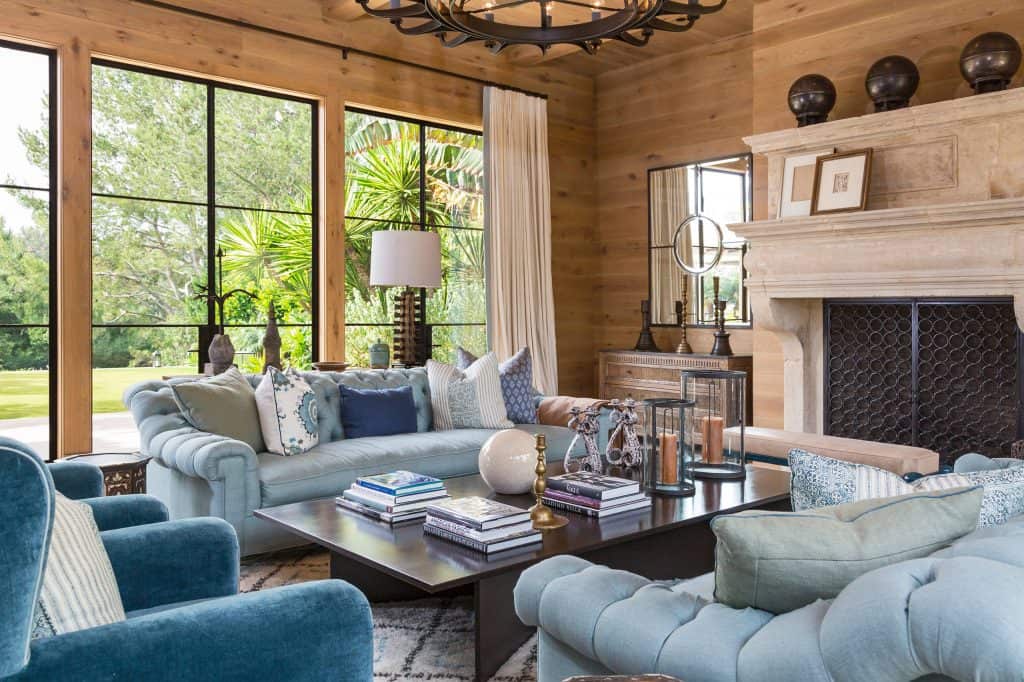 32. Soft and Rusticly-Modern Natural Cozy Living Room Idea