Here are my hand-picked top 42 Cowhide Rug Design Ideas. You'll find Stylish Cowhide Rugs for Every Room! Cowhide rugs are making a comeback. Add a cowhide rug to your interior design to instantly give it a modern look!
Cowhide rugs bring an organic feel to your home because they are durable and versatile. You can place your rug in your living room, kitchen, or on your doorstep. They will not be damaged by spills or the weather. Cowhide rugs make your home look unique! With the endless patterns and variations of combinations of black, brown, and white, no two cowhide rugs are the same. No matter where you live, the addition of a cowhide rug will bring a natural, fresh feel to your home, thereby seamlessly blending the modern and organic aspects of interior design.
Faux Cowhide
White Cowhide
Real Cowhide
Tricolor Cowhide
In the Bathroom
Black And White Cowhide
Patchwork Cowhide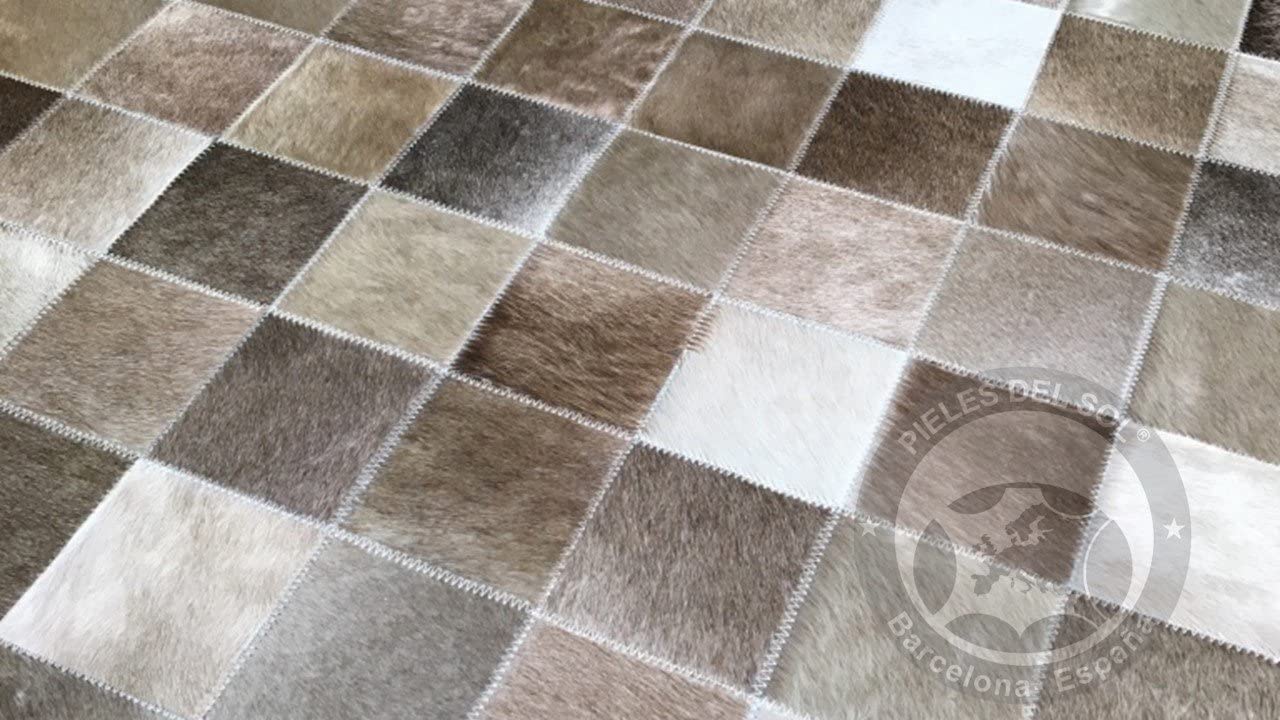 In the Living Room
In the Kitchen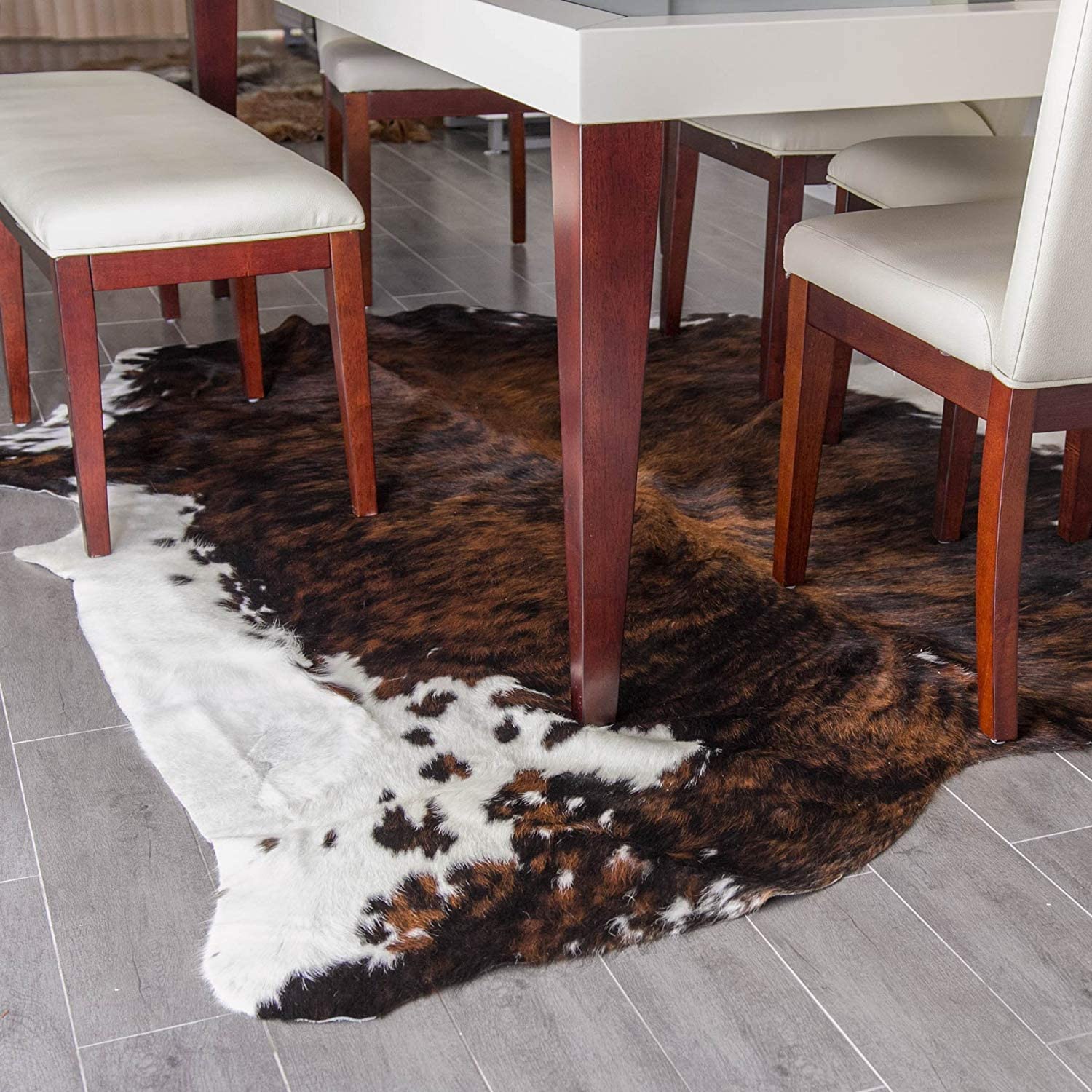 Brazilian Cowhide
Cowhide Area Rug
Fake Cowhide
Gray Cowhide
Metallic Cowhide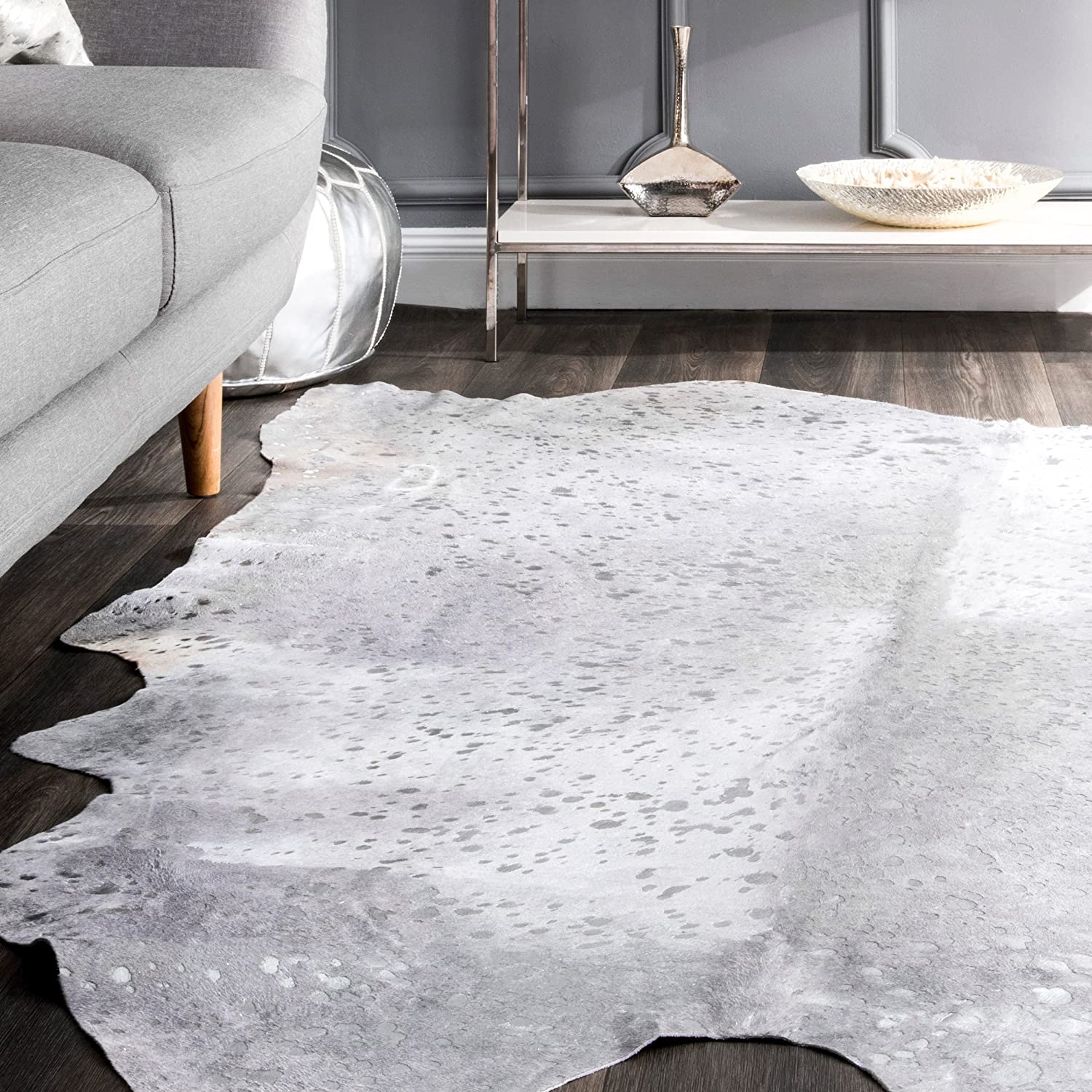 Round Cowhide
While cowhide rugs have mostly been thought of as being used in "rustic" or "cowboy" décor, this is absolutely not the case. Bringing nature into any home modernizes it instantly by bringing in elements of simplicity, genuineness, and earthy tones.
The versatility of the cowhide rug also allows you to modernize your home with minimal cost. Simply moving the rug to a different part of your house will give you a sense of big change with minimal effort.
Zebra Cowhide Rug
Genuine Cowhide Rug
Gold Cowhide Rug
Authentic Cowhide Rug
Natural Cowhide Rug
Blue Cowhide Rug
Brown Cowhide Rug
Chevron Cowhide Rug
In a Bedroom
Outdoor Cowhide Rug
Silver Cowhide Rug
Beige Cowhide Rug
Rectangle Cowhide Rug
Extra Large Cowhide Rug
Ivory Cowhide Rug
White Faux Cowhide Rug
Black Faux Cowhide Rug
Brown And White Cowhide Rug
Herringbone Cowhide Rug
Off White Cowhide Rug
Modern Cowhide Rug
Pink Cowhide Rug
Tan Cowhide Rug
On Hardwood Floor
Brindle Tricolor Cowhide Rug
Faux Brown And White Cowhide Rug
Spinneybeck Leather Cowhide Rug
Brown Faux Cowhide Rug
Calfhide Rug
Blue Faux Cowhide Rug
It is no surprise that cowhide rugs have become a staple of modern furniture. They are simple and yet set the tone for a particular interior design. Their versatility and texture truly brings a modern, unique accent to whichever room you place them in. They are modern and yet, at the same time, approachable, making them an organic, aesthetic gem.
Overall, cowhide rugs are a great way to combine organic and modern elements when creating your interior design. The variety of cowhide rugs available to you allows you to choose one that suits your personal style, making them a unique addition to any room in your home.