Some people may argue that wainscoting exists solely for decorative purposes while others may refute that it functions to protect the structural integrity of a wall. There's no point in arguing though—it gives any room that whole put-together look while serving as a wall's first layer of defense. Period.
Where did Wainscoting come from?
As recorded by Encyclopædia Britannica, the popularity of wainscoting took flight in the early English Renaissance. With oak sourced from Russia, Germany, or Holland, wainscoting was typically accompanied by grandiose paintings, sculptures, and other works of art. Measuring at 8 to 10 feet in height, it lent understated elegance to any home.
What is the purpose of wainscoting?
The original functional purpose of wainscoting, however, was not as elegant. Instead, it was a way to conceal damp spots on walls, a common result of poor plumbing and inadequate insulation. As plumbing and insulation technologies grew sophisticated, home developers maintained the use of wainscoting to elevate a home's aesthetics and value.
The 3 Different Styles of Wainscoting
On her website, famous home decorator/blogger Elizabeth Bixler explains three styles of wainscoting: raised panel, flat panel, and beadboard. Under these three styles are several more subtypes, each of which is fun to explore, especially if you're in the process of building or redecorating your home.
1. Raised Panel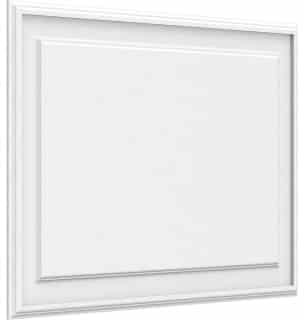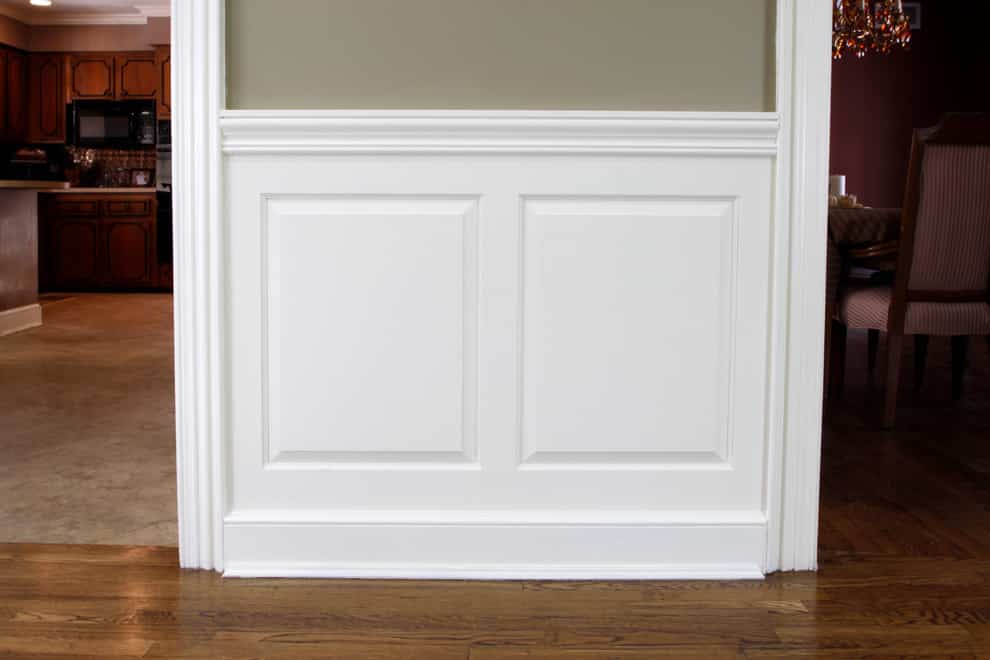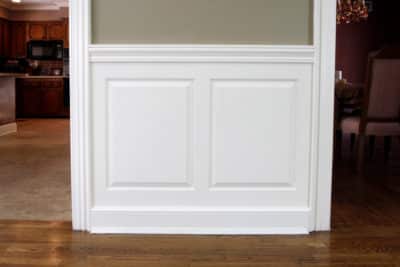 Characterized by an elevated center and a sloping edge, raised panel wainscoting dates back to the colonial era and is the most classical of all wainscoting styles. It is regarded as the most expensive style but is still favored by real estate developers because of the regal drama it brings to the room. Raised panel wainscoting is commonly installed in the dining room, study and library, foyer and stairwell, and Victorian homes.
2. Flat Panel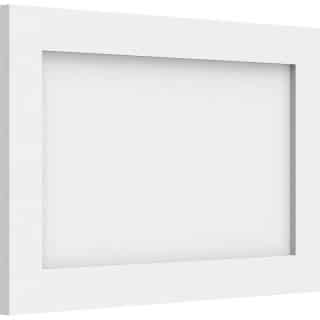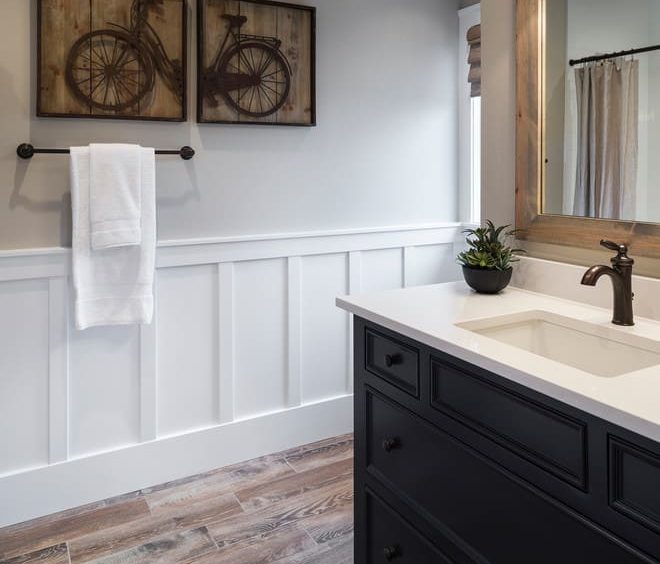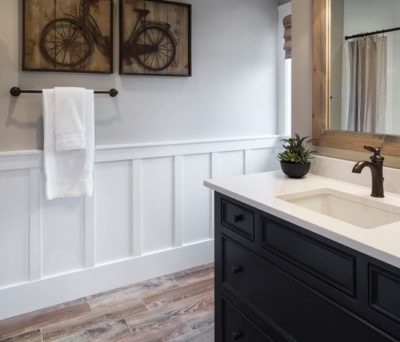 Also called "recessed panel" wainscoting, flat panel is less expensive and easier to install than raised panel wainscoting because of its thin panels. Homebuilders who go for a clean and modern aesthetic usually favor this type of wainscoting.
3. Beadboard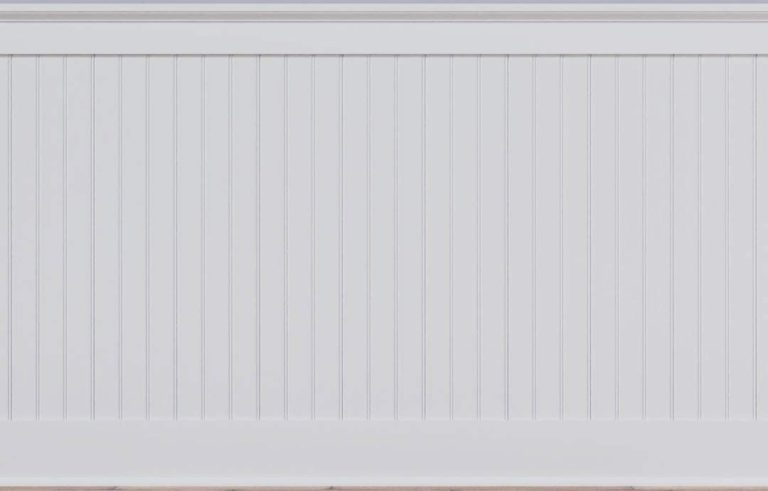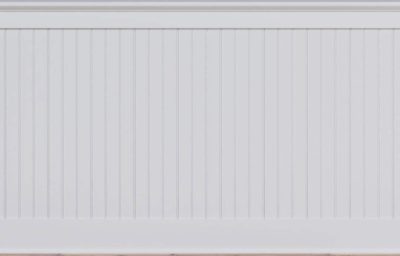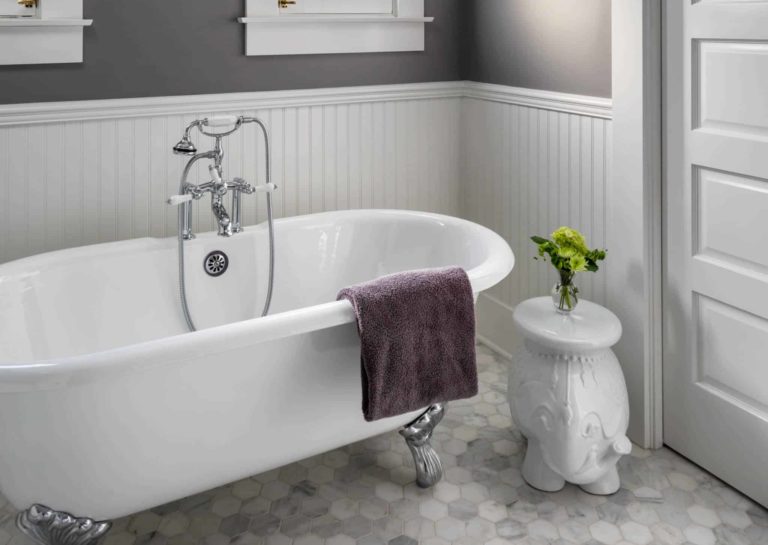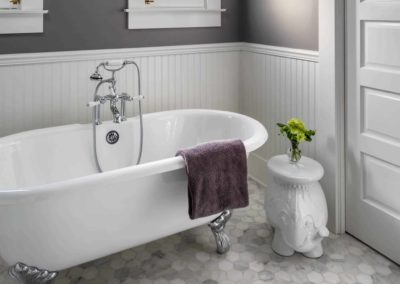 Of the three main styles of wainscoting, beadboard is the most affordable. Originating in the late Victorian era, beadboard wainscoting was popularly installed in "back-of-the-house" areas or rooms that were not commonly used to receive guests such as the kitchen. It is characterized by uniformly spaced grooves and is still a favorite choice among practical homeowners.
The other styles of wainscoting are mostly a variation of the aforementioned 3 styles, they include:
Beaded Raised Panel
Think of it as the raised panel made extra fancy, with half an inch of sloping edge that creates that much elegant difference.
Beaded Recessed Panel
This is the beaded counterpart of the flat panel, with two intricately-detailed curves on the beaded edge for that added flair.
Classic Recessed Panel
Also a variation of the flat panel, classic recessed panel showcases a beaded edge with one curve unlike the beaded recessed panel that has two.
Wall Paneled
A favorite choice among DIYers for its relatively easier installation, wall paneled wainscoting makes good use of the already existing drywall in the center instead of relying on a panel.
Overlay Panel
The overlay panel marries the dramatic features of the raised panel and the flat panel, with a majestic board installed across the middle.
Board-and-Batten
Another popular DIY choice because of its easy installation, board-and-batten wainscoting is a quick way to add impressive height to any room, especially when installed floor-to-ceiling. Think of it as the flat panel's tall and lean brother.
Picture Frame Wainscoting
Picture frame wainscoting is exactly what it sounds like—akin to having an ornate picture frame mounted on your wall. This is similar to overlay panel, except that it is significantly easier and quicker to install.
Other Wainscoting Materials
Traditional wainscoting is made from hardwood panels, but in recent years we have seen a surge in non-traditional materials such as PVC plastic, embossed metal, and ceramic tile. Home improvement blogsite This Old House supports the use of non-traditional wainscoting materials because they are both affordable and durable, and as with traditional wainscoting, instantly glam up any home.
Should You DIY Your Home's Wainscoting?
Every practical homemaker's first thought when planning to embark on a home improvement project is, "Can I DIY it?" DIY home improvement projects are a great way of upgrading your house while saving some serious bucks. With DIYs, you get to stick to mostly just the material cost and do away with contractor and labor costs.
DIY rule of thumb: before starting a DIY project—especially a major one—make sure that you are equipped with adequate know-how, savvy with tools, not pressed for time, and not a stranger to DIYs. A successful DIY undertaking translates to savings, but a failed one? That may cost you more money than if you had hired a professional in the first place.
With those words of warning out of the way, here are some important tips from former real estate attorney turned interior design blogger Sue De Chiara of The Zhush:
The cost of a DIY wainscoting project averages at $5 to $45 per square foot, depending on your chosen wainscoting style and material. As only logical, the more high-end your choices are, the more expensive your project will get. For example, solid wood wainscoting will cost you more than PVC plastic.
Acquaint yourself with the different styles of wainscoting and check which is most compatible with the overall feel of your home.
Installing wainscoting requires a serious arsenal of tools: circular saw, jigsaw, hammer, level, tape measure, stud finder, finishing nails, caulk gun, nail gun, and paneling nails. It is essential that you round up all these tools before launching the project. If you do not have these at home, you may want to borrow from your neighborhood handyman or, if you're serious about DIY home projects, invest in them.
The first step in installing wainscoting is taking measurements. It is essential that you get the square footage of your required wainscoting panels before anything else.
A DIY wainscoting installation is absolutely rewarding but it does not come without serious challenges such as constant measurement-taking, some muscle work, and a lot of cleaning.
Read Next: 49 Wainscoting Design Ideas for Every Room