Brick chimneys are beautiful, but they can get old looking. If you have a brick chimney and it's starting to look old or dirty, there is an easy way to make it look new again. Painting your brick chimney is the perfect way to spruce it up, but you're not sure what color to paint it. But how do you choose which color to use?
The color that you choose for your chimney needs to complement the color on the outside of your home. Some of the most popular colors for painting a chimney with a natural look are:
white
light gray
cream
beige/tan
black
If your home is more contemporary-style, then gray and black will look great too.
Painting your chimney can seem like a big undertaking and you do not want to get the color choices wrong. Let's take a closer look at some of the different color choices that you can make to help this decision become an easier one.
Choosing the Color to Paint the Chimney
One of the first things to consider before you pick any color is whether you want the chimney to blend in or stand out. This will have a bearing on the colors you choose.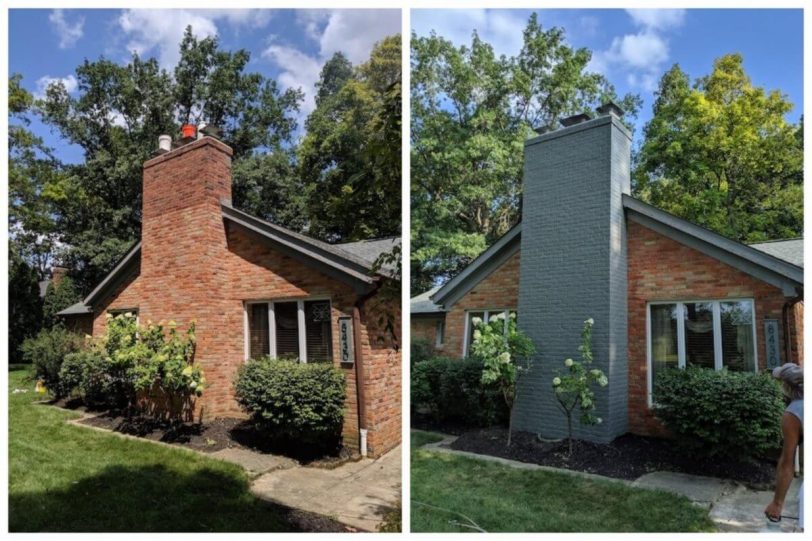 Keep in mind that while it is becoming more popular to paint the outside of a home in a dark color, you should be careful with this. The darker colors are more likely to fade due to the sun and can look soft and faded later.
Some of the choices that you can make when choosing the color you want to paint your chimney include:
Neutral Colors
When you want to play it safe while helping your chimney look amazing, neutral colors will be one of the safest options. Shades of white like cream, beige, and tan will work with most of the color schemes out there.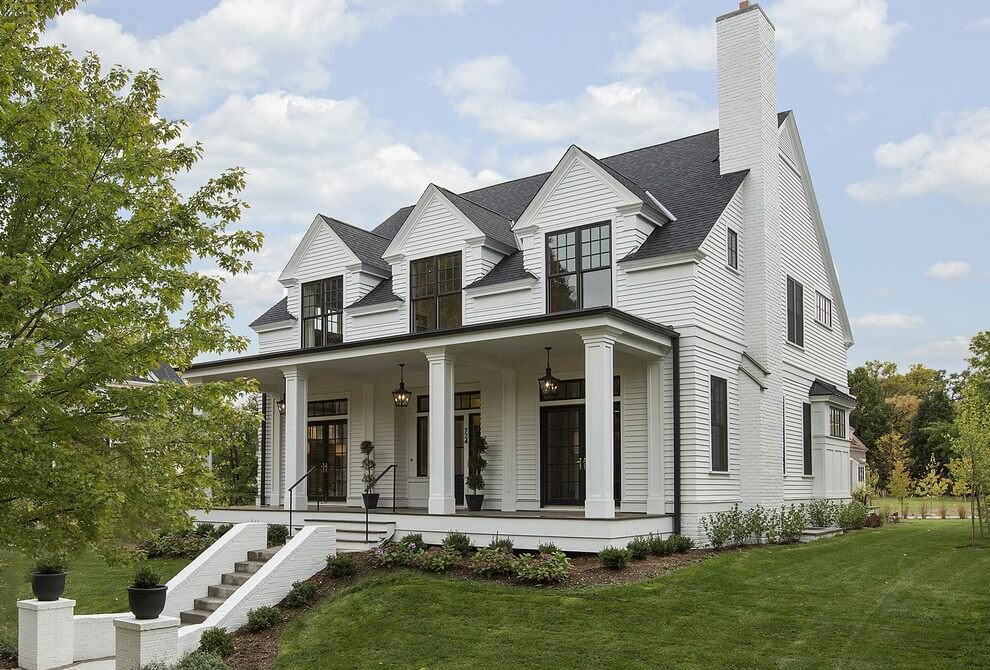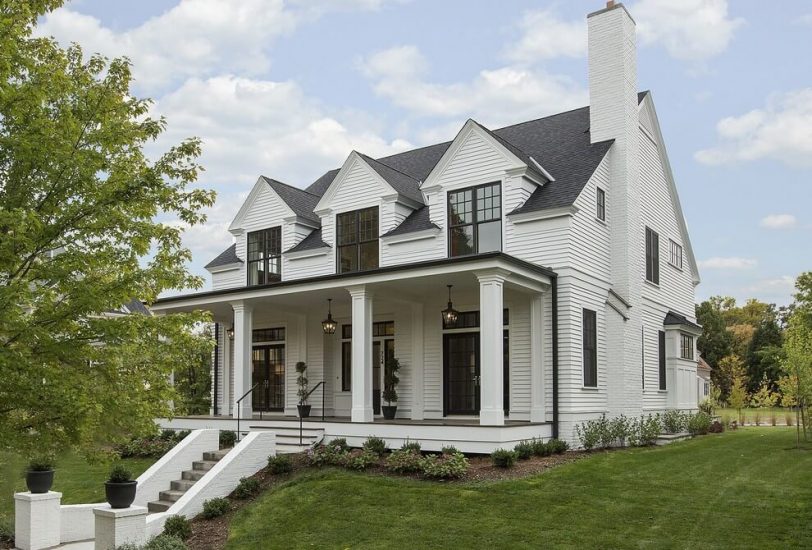 Painting the chimney a simple white is enough to brighten up the house, though an off-white can give a softer look. Consider one of these neutral colors to spruce up your home without doing anything too crazy.
Neutral colors are simple to add on and can look nice no matter what color you have the exterior of your home. They are easy to find and can often cost less than some of the other, designer colors that you may want to choose for your home as well.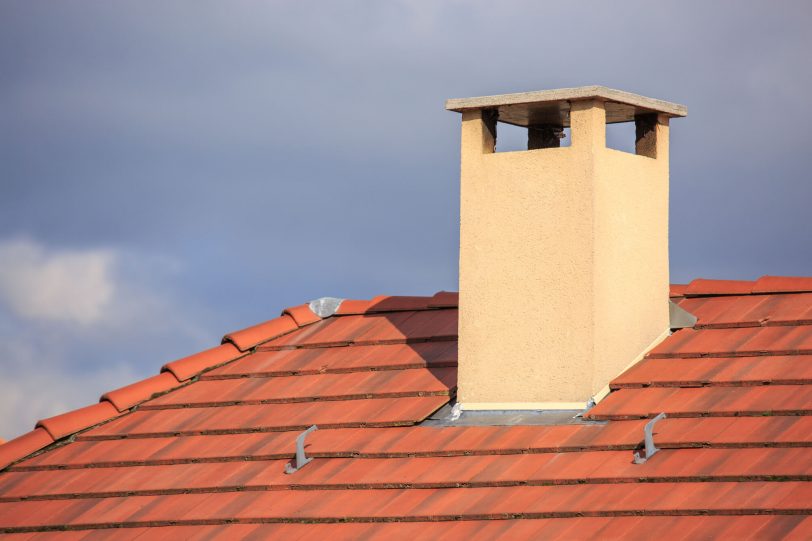 Going with a tan or an off-white can be a good option because they fall into the neutral category, while also helping to hide some of the dirt that can collect on the fireplace over time.
Contrasting Colors
Contrasting the color of the chimney versus the color of your home is a good place to start. If you have a lighter color on the home, then you can paint the chimney dark to create a bit of contrast. This contrast can be brought down to other parts of the home as well, such as the shutters or the exterior trim to give a unique outlook.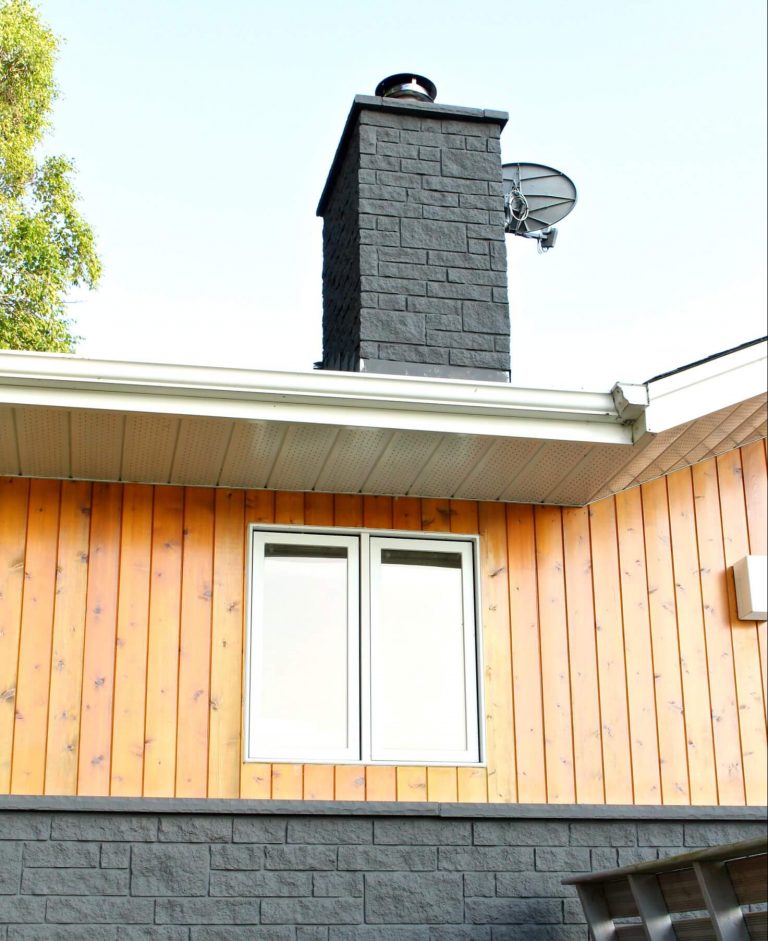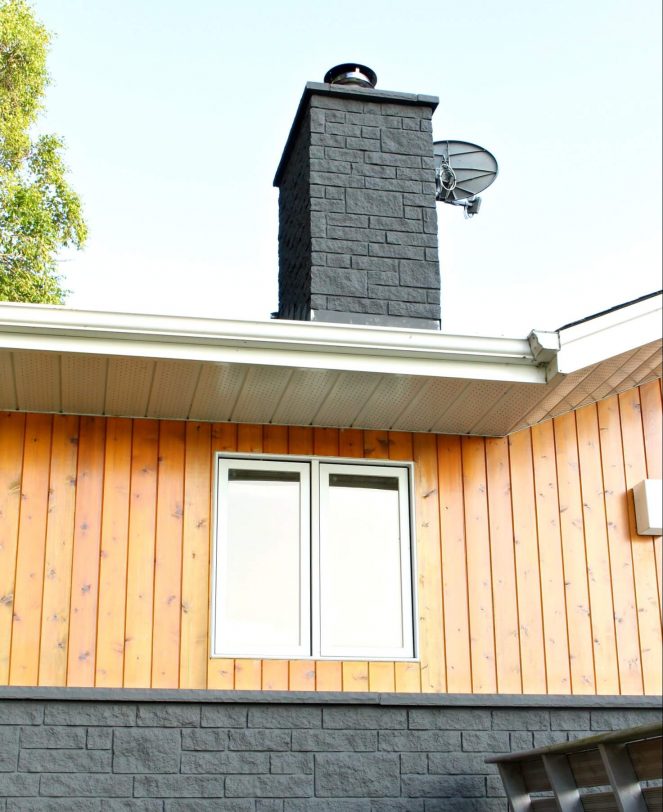 You can do this the opposite way too. If the home is a darker color, then choose a lighter color to put on the chimney.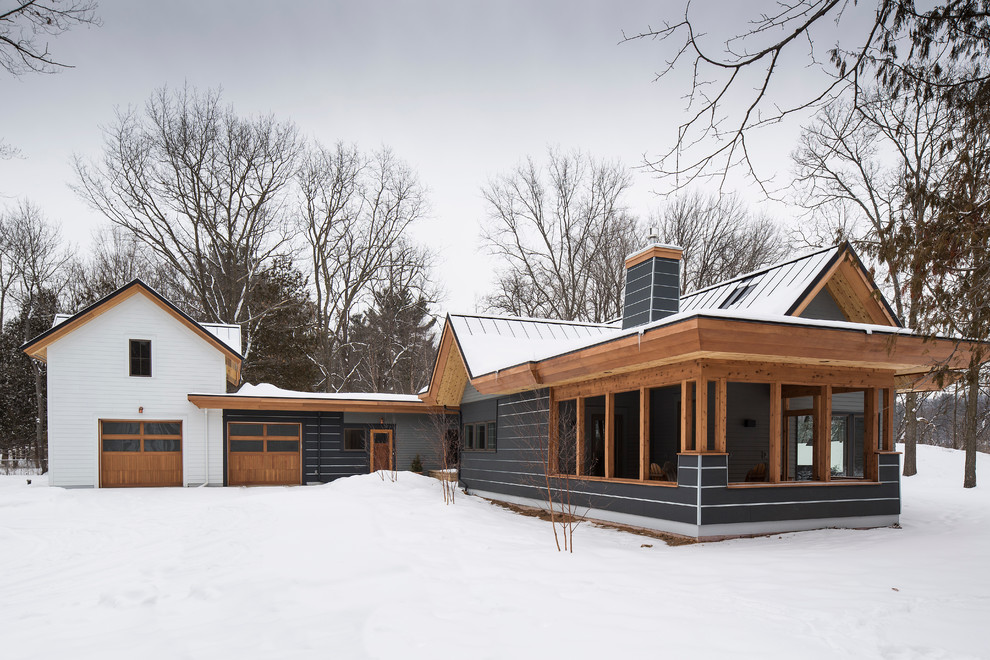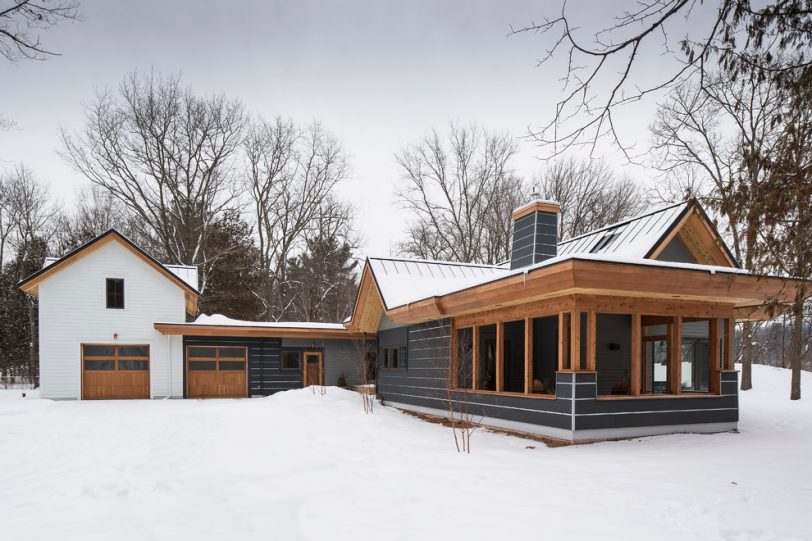 If you are worried about the contrast being too much for your home, it is time to grab some color swatches. These will help you look at a color in different shades, from the light to the dark.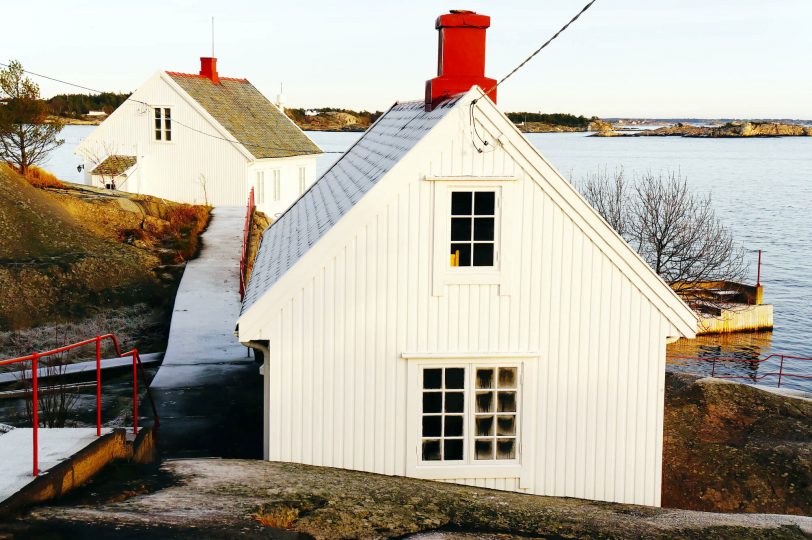 This will make it easier to get a subtle contrast to the colors, rather than something that is going to be bad to the eyes.
Monochromatic Colors
A third option that you can go with is the monochromatic colors. This will make the house and the chimney the same color. You may do some soft and light paint shades on one and then a bit darker on the color, but they would be in the same kind of color to make it all blend in. If you want to create a focal point, this is where the trim and the shutters can be useful too.
As you are looking at the colors that you would like to use on your home, be conscious of whether they are available in the type of paint that you will need.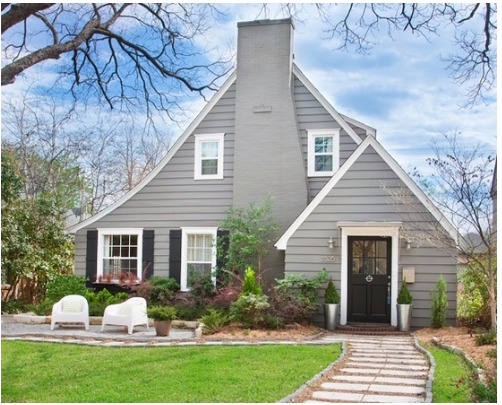 Interior paint is not going to do you much good on the outside of your home, especially on a brick chimney. You will need to work with an exterior paint to get it done and to help it last a long time.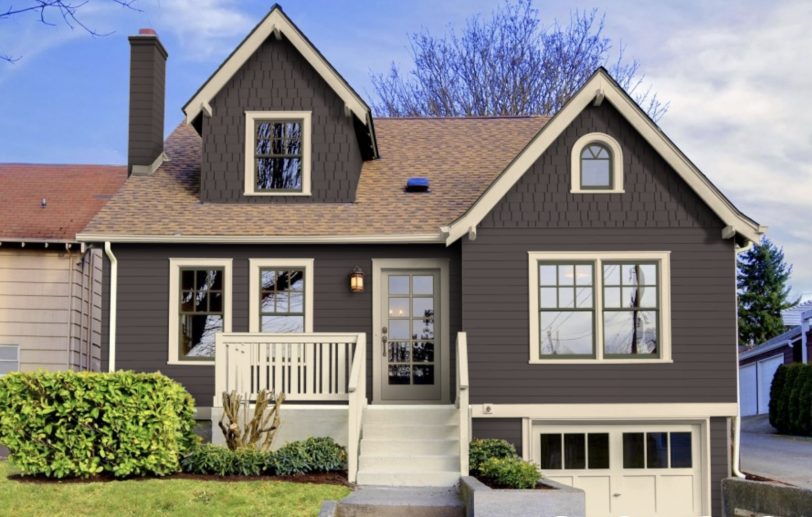 You can also consider hiring a professional to make sure that the work gets done right the first time.
Being Unique
Depending on the area where you live, it could be a good idea to try out something that is a bit unique instead. This allows you to go out of your comfort zone and go with a color that may not be found on most homes.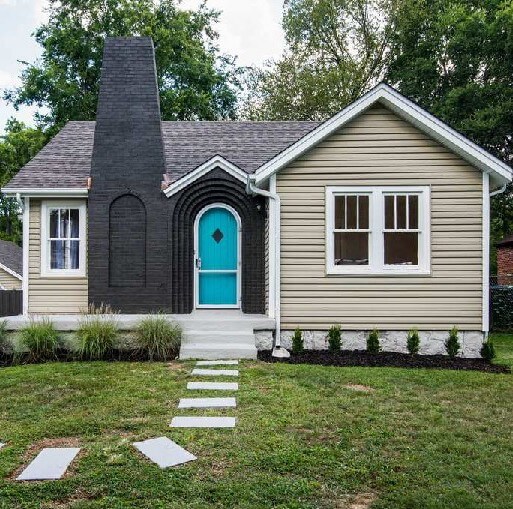 Always check with what is going to look nice on your home, what regulations are in your area, and any HOA rules that you need to adhere to. If you pick the wrong color and go against these regulations, you will have to get back up there and make the corrections and pay to do the painting again.
Choosing the Right Paint for Your Chimney
Choosing the right paint colors can be a hard decision when it comes to your chimney. You want to make it look nice without making it stick out too much when you are done.
You also want to pick out the right paint that will last a long time so you do not end up in the same situation again.
If you are lost for what colors to choose, use the tips above, look around at some of the houses in the neighborhood to see what they have picked, or ask your professional painter to ensure you get the right paints for your home.
Some Related Questions
What kind of paint do you use on a chimney?
I use special paint that is designed for exteriors. It won't peel and it's very resistant to the heat and moisture that comes from a chimney and can also be used on metal surfaces. I used it on my own chimney and have been very satisfied with its performance for over a year now.
You can get the paint from your local hardware store, just ask for a heavy-duty exterior chimney paint. If they don't have it in stock, they should be able to order it for you.
Should you paint your exterior chimney?
Yes, if you want your chimney to look good and last longer. A high-quality exterior chimney paint will protect it from natural elements like moisture, sun damage and even some types of rust.
I recommend using this paint on the entire outside surface of the chimney, including where the flue enters the house. This is also a good time to repaint the flashing.
Is it OK to paint a chimney?
Yes, it is OK to paint a chimney. When I painted the exterior of our house, I decided to paint the chimney as well.
I used an exterior high-temperature paint on it and I have been very happy with its performance for over a year now.
The most important thing is not to use a regular interior wall or ceiling paint, since the ingredients and chemicals in those paints will react badly with the heat and smoke of a chimney.
What do you paint a brick chimney with?
I recommend using an exterior chimney paint that is specifically designed to handle the heat and moisture of a fireplace.
It was easy to apply the paint, it has great coverage and it's holding up very well; I'm glad I did it!
Now when I look at our brick chimney, it makes me smile every time.