Mantel decorating is one of the most popular aspects of interior design. Your fireplace mantel is possibly the most captivating area of a room. It acts as a centerpiece of a room and can be decorated in many different ways. So I have put together some of the best Mantel Decorating Ideas for decorations you can place on your mantel to make it an amazing sight to see!
Given that your fireplace is the centerpiece of your room, a mantel crowns your fireplace. It adds drama, style and even fun in your interior living room décor.
Your mantel can hold any decoration that you wish to display. In contemporary and modern homes, common ideas for mantelpiece decorations can include:
picture frames
paintings
art pieces
candles on candle holders
large decorative vases
vases with flower arrangements
unique glasses
mirrors
clocks (especially carriage clocks)
small plants
trophies
lamps
In some homes, it can be a place to hang a large flat screen television!
Alternatively, in many places around the world, the decor is focused on family or friends, and, of course, creating attractive memories or conversation starters.
If you wish to create a focal point in your home, you can decorate your mantel in many creative ways. Here are some great decorating ideas to spruce up your mantel:
Mantel Decorating Idea #1: Add Art
A picture or a painting is the number one mantel decorating style in most modern and even classic homes.
The painting can be anything that interests you such as a picture of a natural landscape or scenery that you have been to before.
It can also be a family portrait or a huge image of your dog! Anything that you think will capture the interest, as well as the imagination, could be a great mantel enhancement.
You can hang your art above the mantel or sit it on the fireplace mantel shelf.
Mantel Decorating Idea #2: Add a Mirror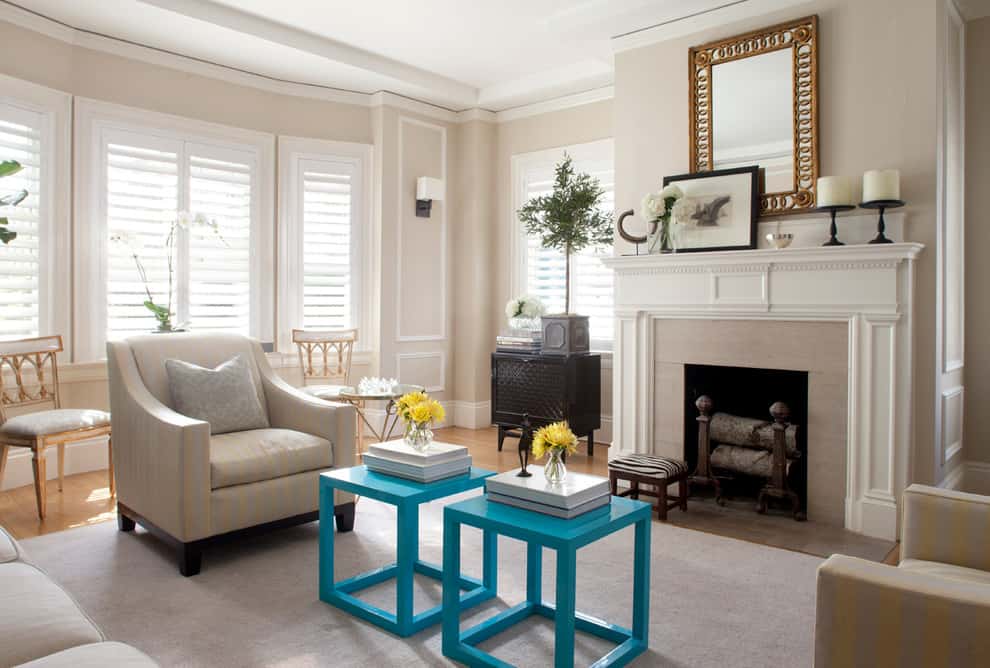 Huge mirrors of different sizes and shapes are also great mantel decorations. These mirrors will not for looking at yourself or to fix your makeup or hair. It will be a decorative mirror.
Choose large mirrors with interesting frames. You can hang mirrors over the mantel or simply rest them on top of the mantel shelf, leaning against the wall.
If you want to add more, then decorate the areas near the mirror with small items. Anything you wish would do. Maybe add a tall vase with some seasonal on one side or both sides of the mirror for a balanced effect.
Mantel Decorating Idea #3: Add a Wreath
Another great mantel décor idea is hanging a natural garden wreath. If you have a yard with fresh flowers, then you can arrange them in a wreath style and hang it over your fireplace. You may also arrange fresh twigs and wildflowers in a wreath.
Mantel Decor Idea #4: Add a Vase and Flowers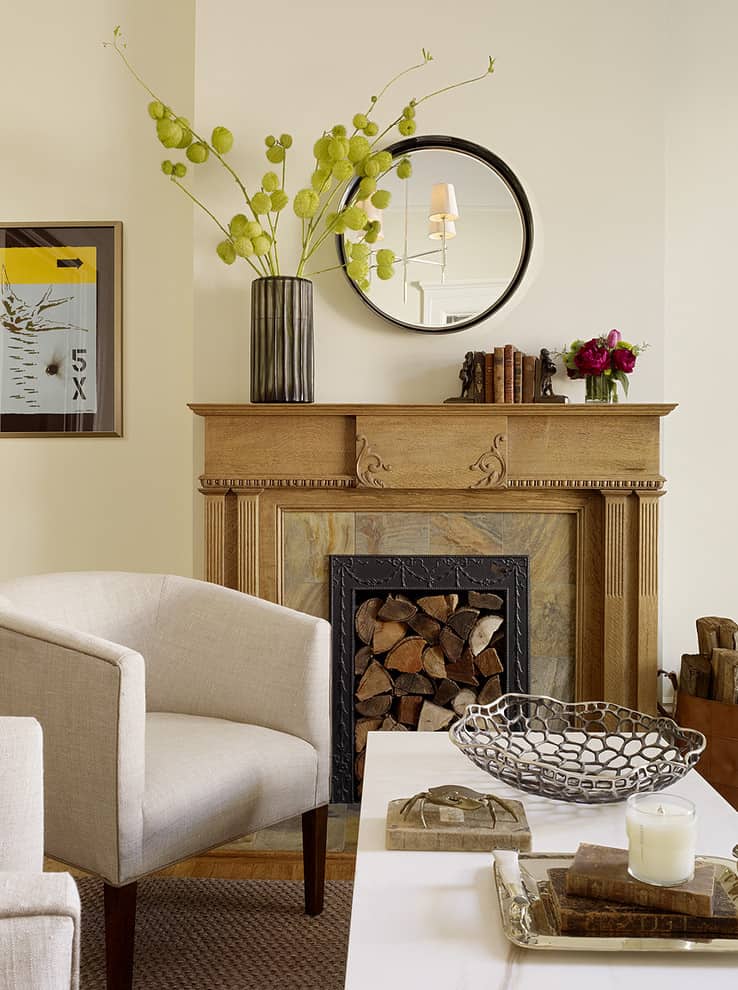 Fresh flowers in tall vases will also look great as a centerpiece.
Pick a large vase that matches or accents your room. Fill it with fresh flowers from your garden or from a flower shop.
A tall vase fits well on the side of the mantel and a few smaller ornaments on the other side makes a great piece. You may also add any kind of collectible pieces that you have for your guests to admire.
Mantel Decor Idea #5: Add Family Heirlooms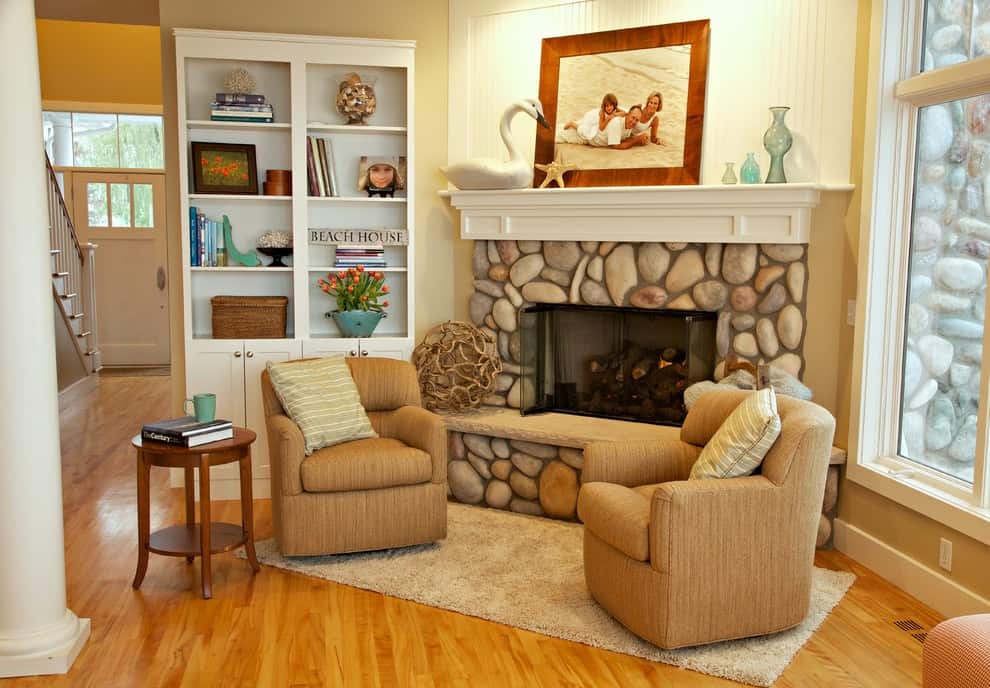 In addition to the many styles and materials of fireplace mantel decorations you can choose from, many people like to place personal ornaments on their mantelpiece.
Across many cultures the around the world over, it is common to have mantel decorations with a strong family connection. This is due to the fireplace's social importance as a source of warmth and comfort throughout history.
From prized family heirlooms to photographs of family members. From trophies and awards to wartime medals and memorabilia.
Mantel Decor Idea #6: Add a TV
With the arrival of flat screen LED televisions, lots of people are now mounting them above their mantel. You usually need to plan for a mantel mounted television because you need to have the proper wiring in place to power it. Otherwise, you'll have ugly wires running down the fireplace which kills the beauty of it.
You can even add a picture frame or molding around your mounted TV to help it blend into the room.
Mantel Decor Idea #7: Add Books, a lot of books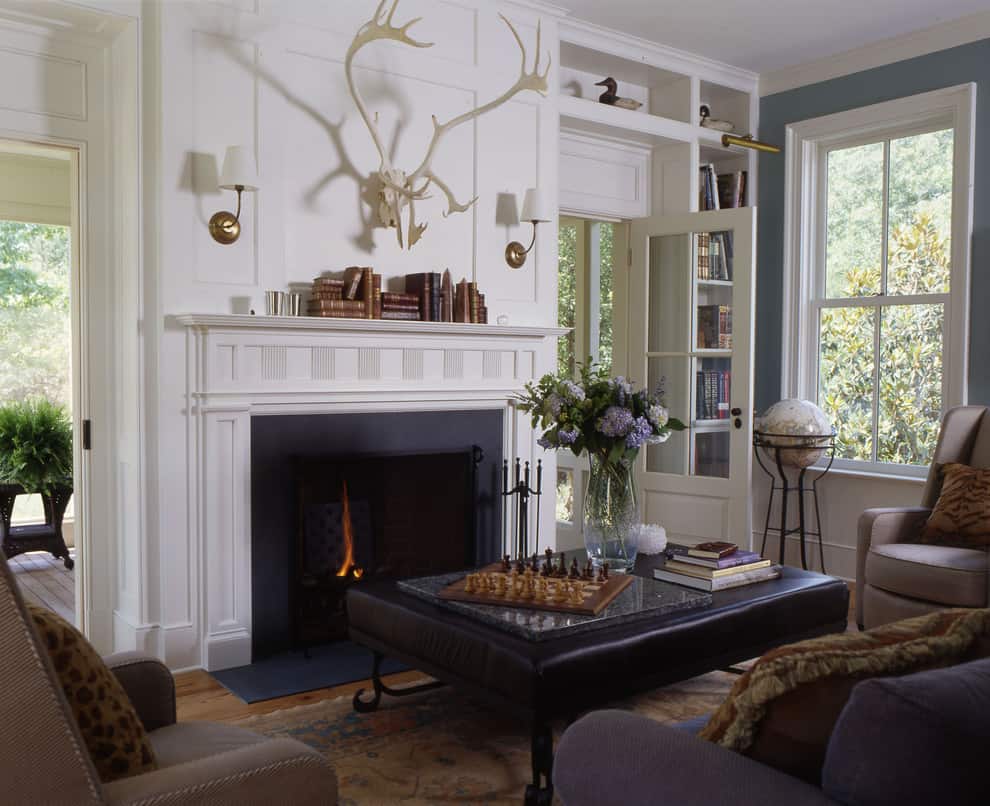 Mantelpieces are also convenient places to put books, novels, magazines, newspapers and comics. They can be decorative books or ones that are currently being read by members of the household. Books that you love to read around the fire as well as books of different sizes as mantel décor.
You can accent your decorative books with old watches and antique reading glasses.
Mantel Decor Idea #8: Seasonal Mantel Decorations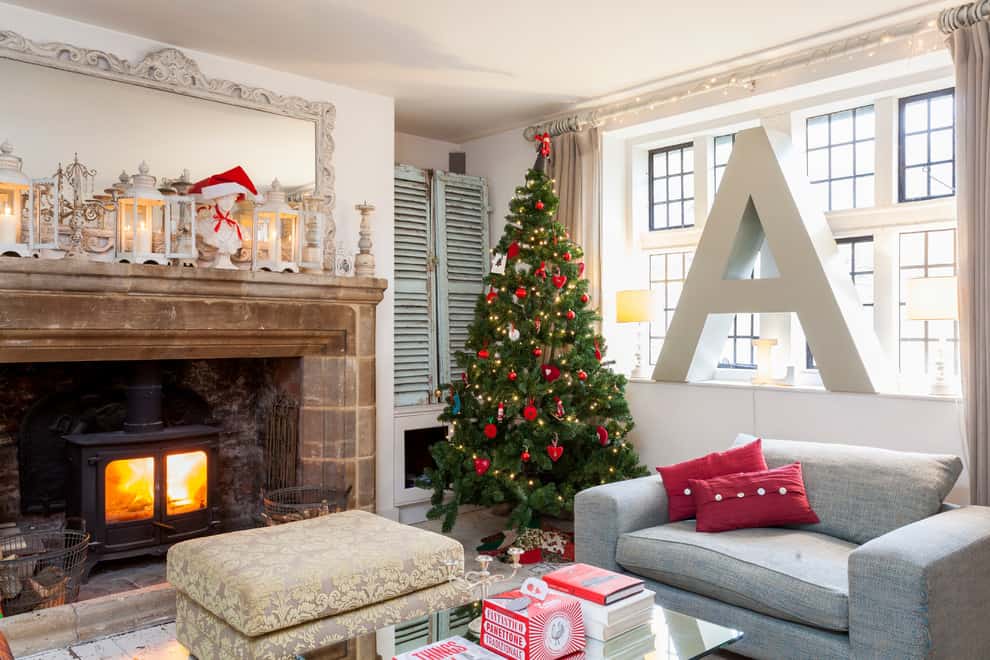 You don't have to keep the same mantel decor up all year round. Change it up. Your fireplace mantel decor can be seasonal to reflect current holidays or time of year.
Many families decorate their fireplace for Halloween. They'll add a jack-o-lantern, cobwebs, fallen leaves, trick or treat candy, and scary dolls, bats, or skeletons.
Also, at Christmas, you can decorate the mantel with tinsel, lights, and candles. Of course, don't forget the traditional hanging of your stocking on Christmas Eve!
Mantel Decor Idea #9: Decorate for Personal Events
You can even decorate your mantel for personal celebrations, such as birthdays and graduations. You can decorate your fireplace with many balloons, ribbons, streamers, and banners.
For all of these celebrations, you can also add a long string of connected greetings cards.
Festive decorations can be placed in combination with your regular decorations. Or optionally you can take down your everyday decorations and store them until the festive season or celebration is over.
#10 Bonus: 100 More Mantel Decorating Ideas!!
Tall candelabras with medium to large candles will look great as mantel decorations. You may choose to light them when you have guests over for an amazing dramatic effect.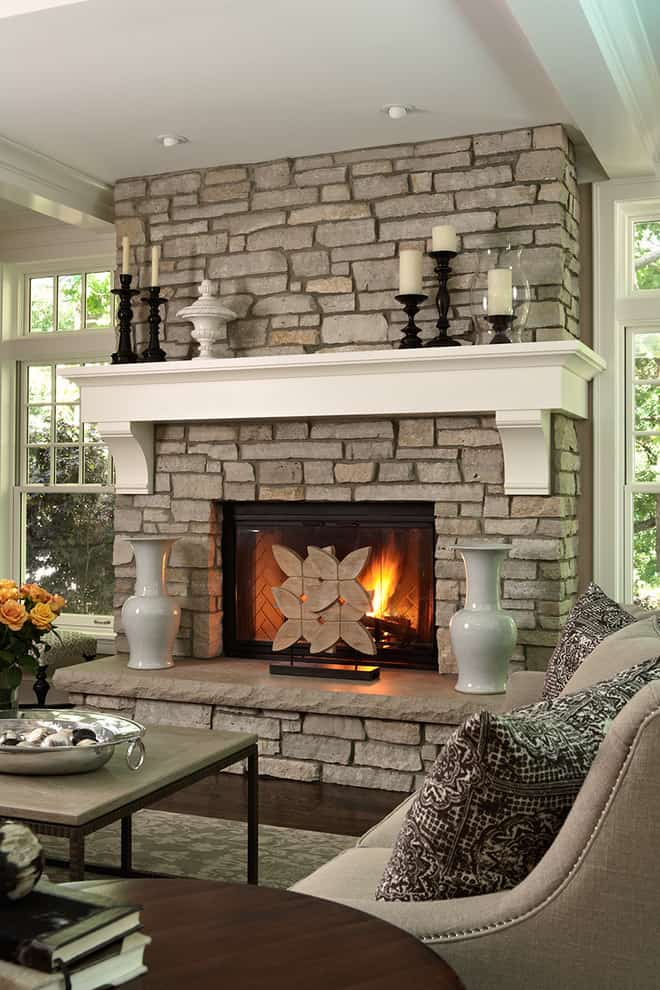 Candle holders of different sizes placed side by side on the mantel.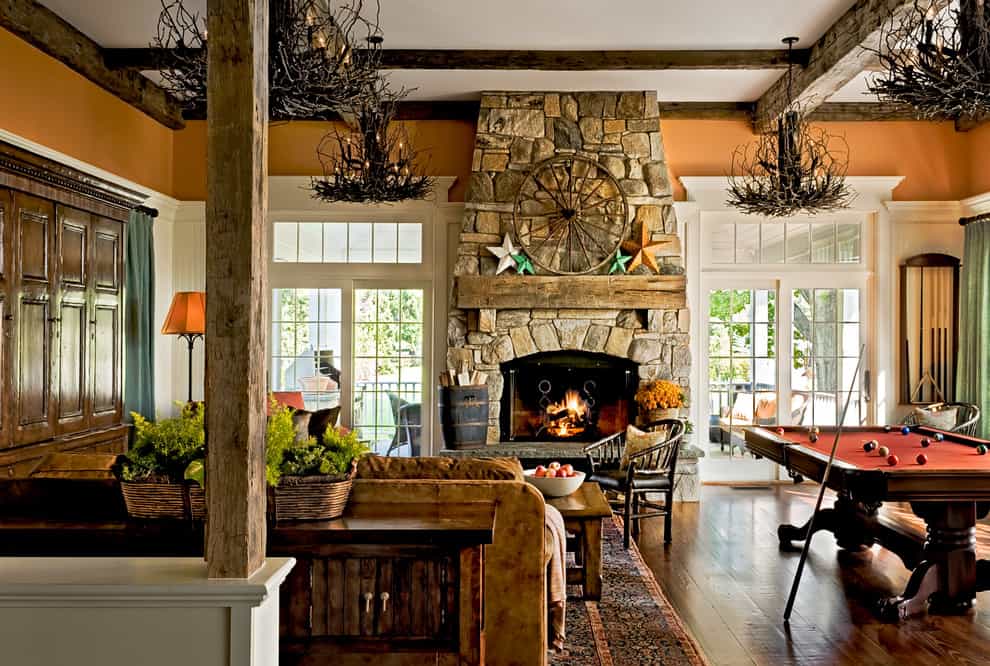 Assorted rustic pieces such as vases, picture frames, wooden items, and candle holders will look great on your mantel.
You can click through the rest of my 100+ mantel decorating idea photos in my Houzz Ideabook slideshow
---
Pro Tip: Don't overcrowd it!
The only rule I have for mantel decorating is, don't let your mantel get overcrowded.
Also consider the fact that if there are too many things placed on the mantel, something could easily be knocked down and break, or end up in the fire itself!!!
---
The mantel is the first thing that your guests will see when they enter a room. Making this area presentable and inviting adds personality to your home.
Decorations do not need to be expensive when considering fireplace mantel decor.
You can do almost anything you wish as a decorative mantelpiece. There is no limit to your imagination!